Disclaimer: I was not paid for this blog post, however I did receive a free trail ride in exchange for this post. As always, all opinions are my own.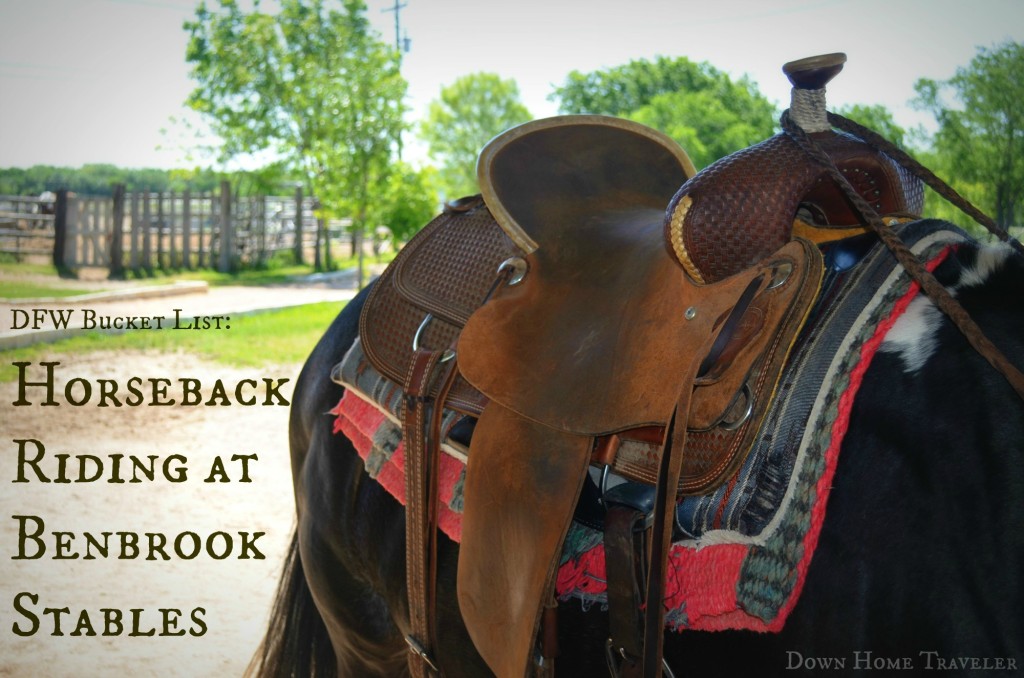 When thinking of Texas, what comes to mind? Cowboys? Horses? Ranches? Those are on mine and I live here. It only makes sense that if you have only a short period here, those things should be integrated into the visit. This is Texas after all! Let's get some interaction going! Why only watch when you can take part?! Let's go horseback riding!
Visiting Dallas / Fort Worth shouldn't all be "city living". Quite frankly, it's pretty easy to get out of all the hustle and bustle and retreat to the quiet tranquility of "country livin'" to get away from it all, even if it's just for a little while.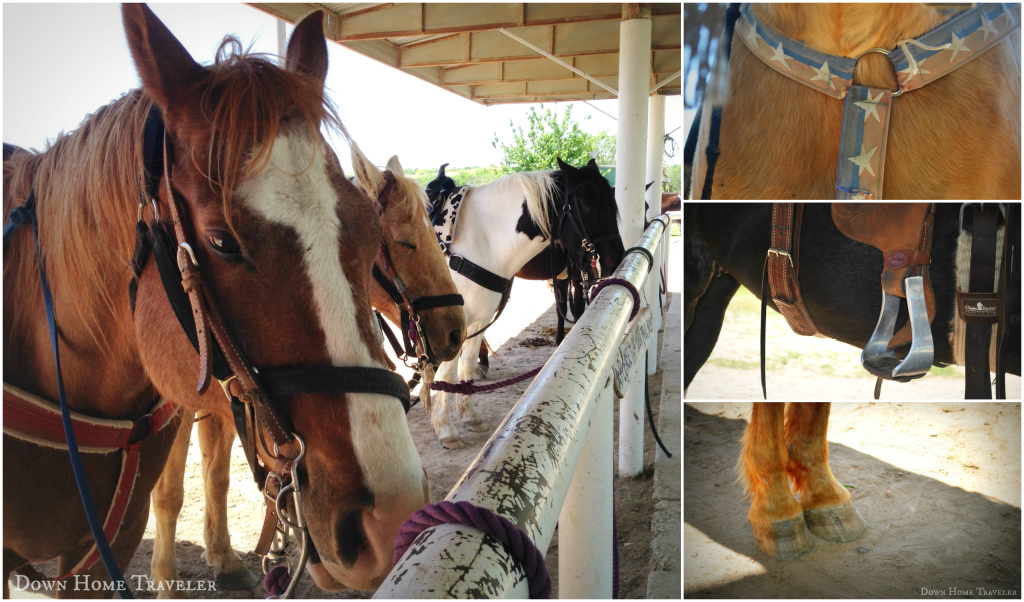 Just outside of Fort Worth, I found Benbrook Stables in Benbrook, Texas. It's a short drive and I'll be darned if it's not a good excuse to get out of the metroplex. Heck, it took me only 30 minutes from my place in North Arlington. Once arrived, turn off your phones and forget about all the stresses. This is a place of retreat.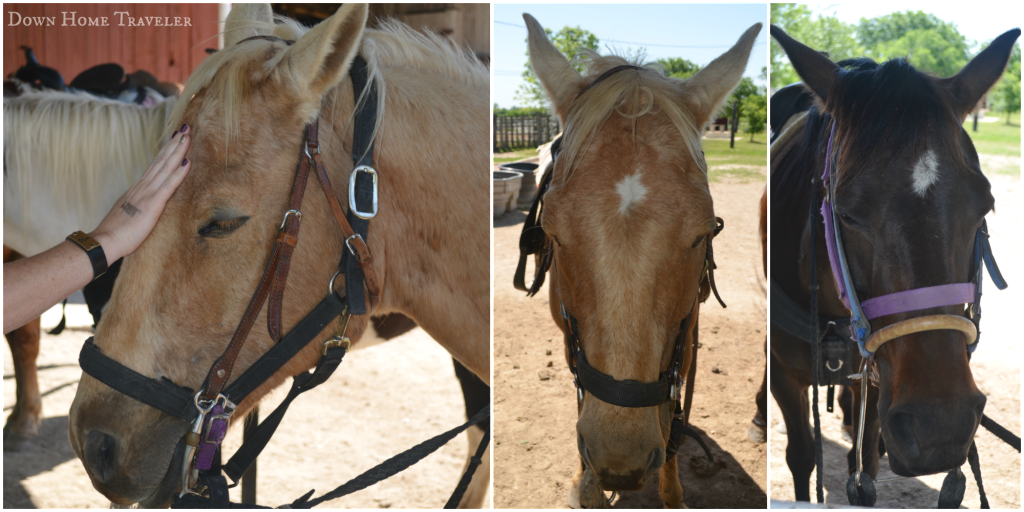 I recently had a couple friends visit from Vermont. This was high on their list of things to do and definitely left an impression. The main office provides some of that good ole Texas charm. A cowhide rug lines the floor, Texas art hangs on the walls showcasing chaps, cowboy boots and landscapes followed by an old saddle holding course.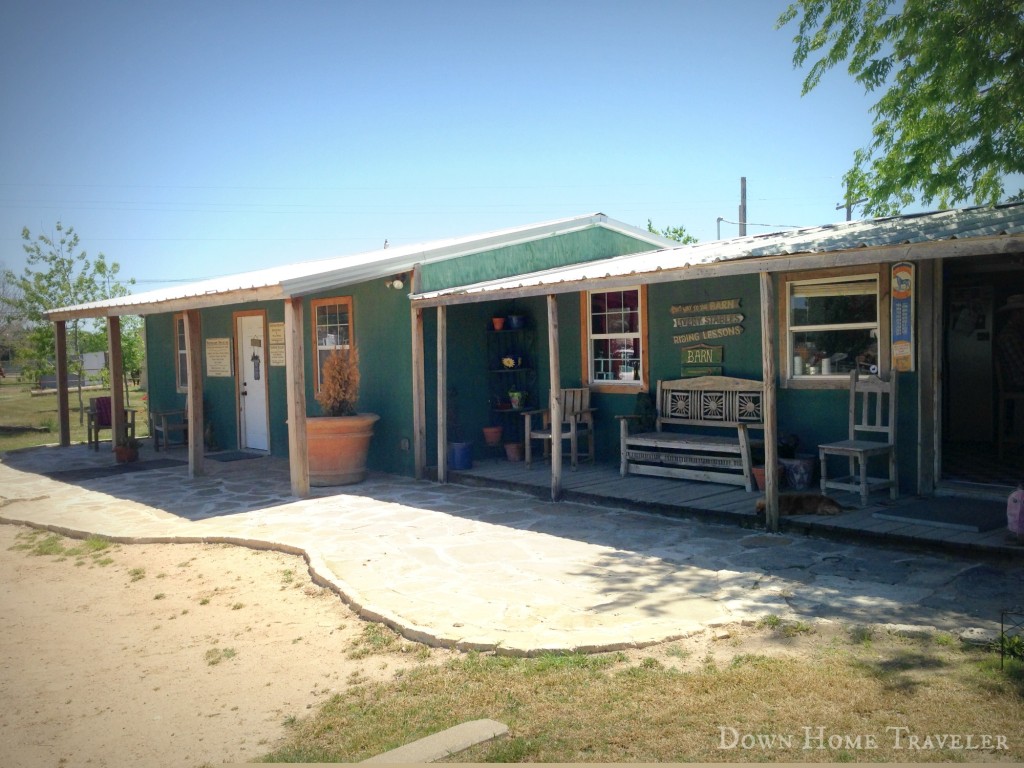 Outside – a hundred horses. No joke, our trail lead told us they currently have over 100 horses at the stables, which he knew all their names. It's a small town.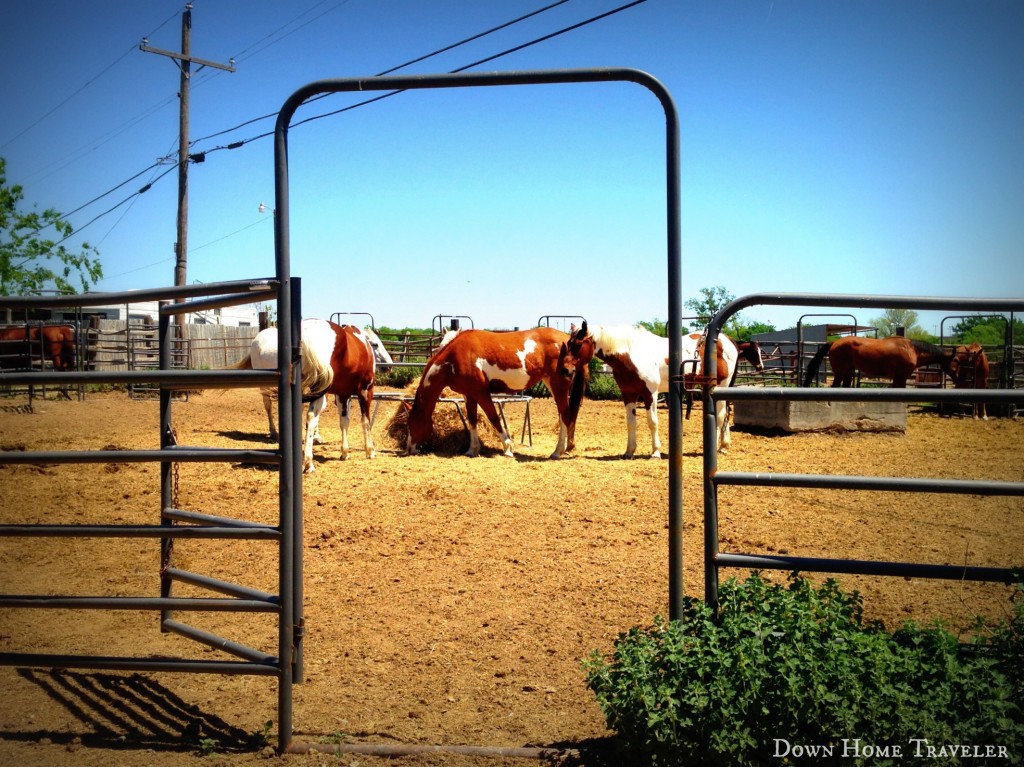 Once our trail ride began, we met the tranquility that we've longed. We started on our hour trail ride leaving the stables and entering the Benbrook Park. Through woods, over a creek until we finally reached the high point fit for a camera. We had a scenic view of Lake Benbrook and some perfect Texas sights – Bluebonnets. Bluebonnets lining an untouched meadow filled with wildflowers and cactus.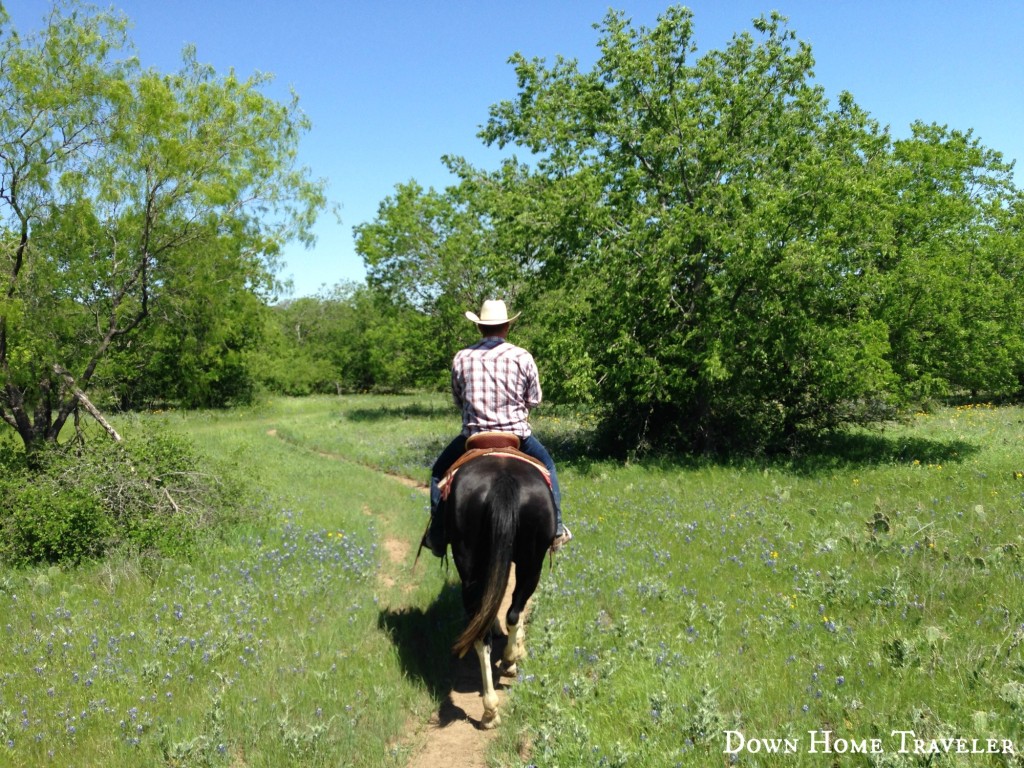 There was only one disappointment – the ride just wasn't long enough. I could've continued all day. I wish it continued all day! The horses were gentle and friendly. We took a few photos afterwards and checked out the rest of the stables. There's even a great site for an event.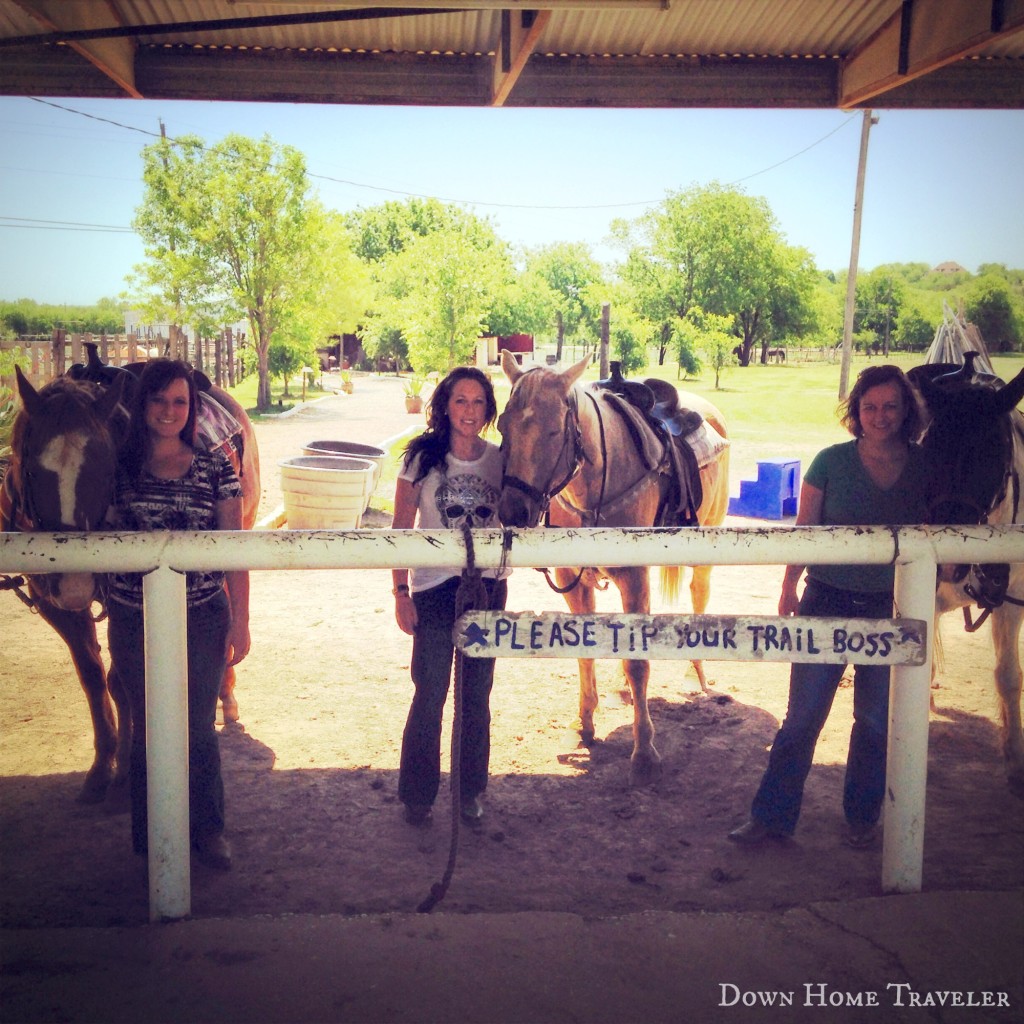 This is definitely something that I would put on a Texas Bucket List and be sure to check it off! It'll leave you wanting to gallop around Texas fields all day and the arena nearby may spark some dreams of wanting to barrel race (at least it did for me). It's such a reasonable distance as well as price. $40/hr for a trail ride – one of the most reasonable rates I've found.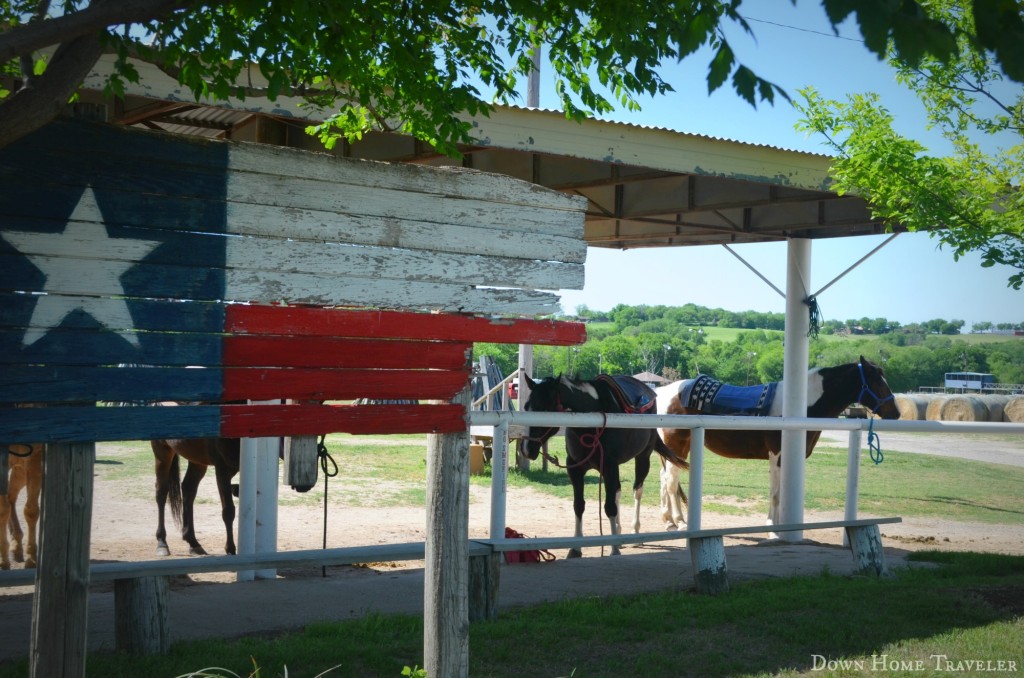 Benbrook Stables
10001 Benbrook Blvd, Benbrook, TX 76126
817-249-1001
Offers: Trail Rides, Lessons, Camps, Boarding and Rentals