When Spencer and I first met, we had a little debate on the best wine in Texas. I was on a white wine kick and he swore up and down that it was Becker Vineyard's Malbec. Between you and me, he may have been right as it's been one of my favorites ever since. It was only appropriate that when we took our trip to Fredericksburg, Texas, Becker Vineyards was a must on our list.
Fredericksburg has many options for wine tastings, either at a property outside of town or in town on the Urban Wine Walk. For us, we traversed a little of both worlds but started out the day visiting a couple vineyards outside of town. About a 15 minute drive outside of town, we arrived on a rainy, rainy mid-week morning. Luckily of us – we were the first customers of the day and had the entire place to ourselves for a little bit. (Tip: To avoid the majority of tourists, visit Fredericksburg mid-week.) Although, we didn't get to explore the grounds nearly as much as we wished due to the rain, we savored and tasted the wines like the King and Queen of Texas!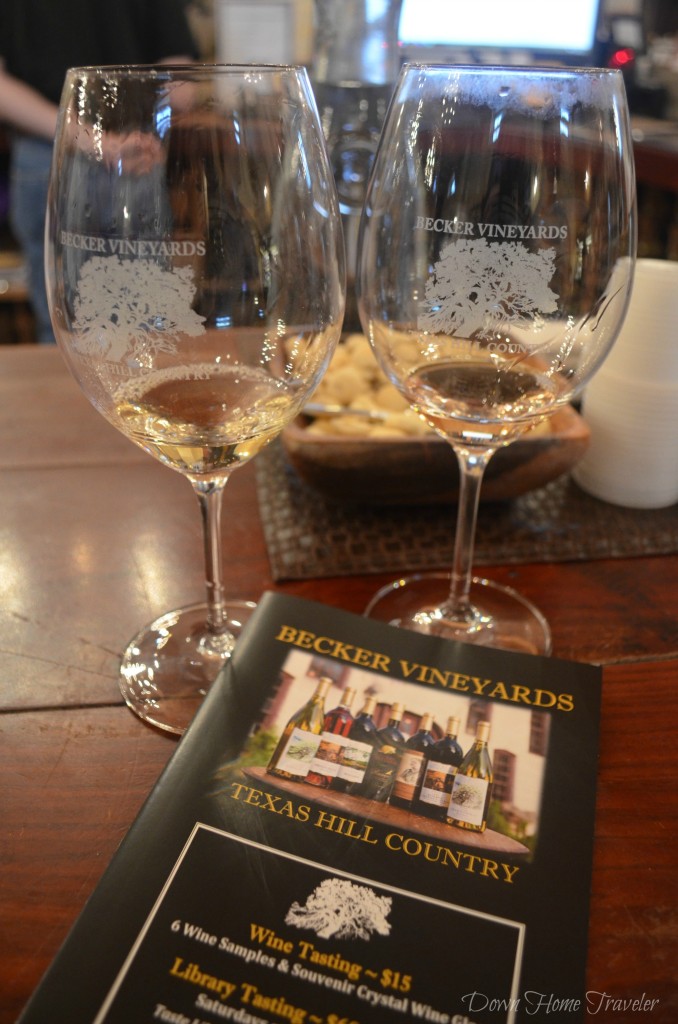 For $15, we sampled six different wines and received a crystal wine glass as a souvenir. With over 15 different wines to choose from, picking was not the easiest thing to do. We made it a point to try as many new wines as possible. I ended up walking away with a 2014 Reserve Roussanne. Now we're saving it for a special occasion.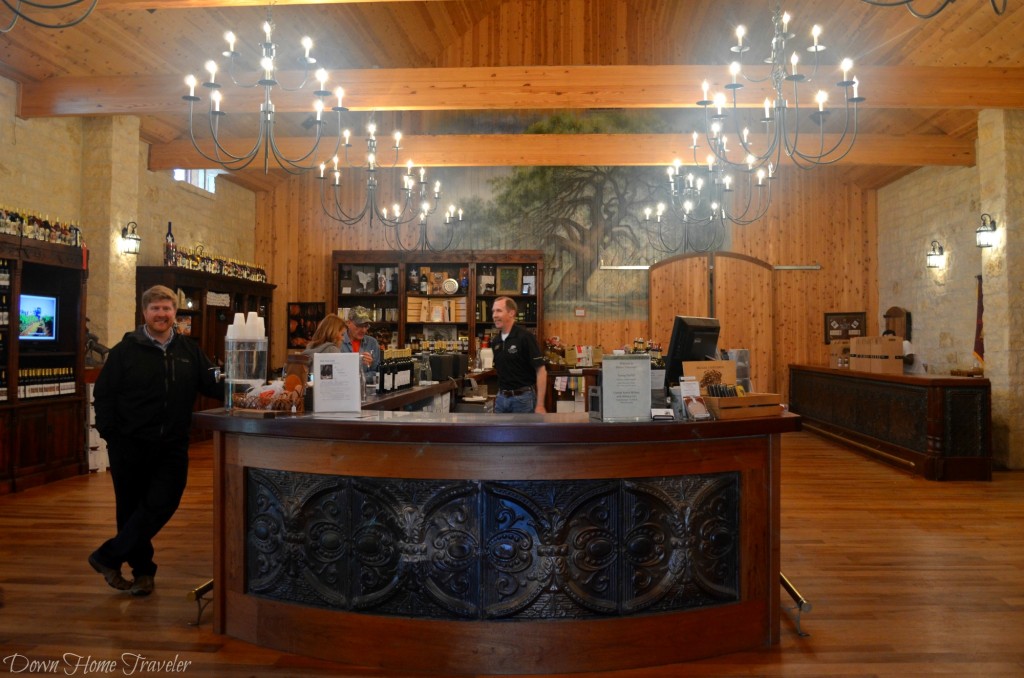 It's a completely different experience to go to a tasting when you're the only ones there. It's really special. You have a chance to speak with the staff and get personal and learn a little more about them and the area. The locals give the best travel advice. One thing that I consistently ran into on this trip and meeting new people was that they're now doing what they love. For instance, the gentleman that helped us, use to be an engineer. He moved back home to Fredericksburg, now lives on the family ranch. In the morning he tends to his cattle and property and then comes in and pours (and gets to meet incredible people passing through). More so – you could tell that he really enjoyed what he did! That, to me, is hitting the sweet spot in life. On a more "visitor level", it's an opportunity to learn more about the vineyard itself. We learned a little more about Dr. and Mrs. Becker, the start of the vineyard and the meaning behind some of the art on the labels. To learn more about the mission of a business is fascinating and a look into the heart of the company.
Becker has everything a wine lover on the wine trail could love. Driving up, we were greeted by rows and rows of grapevines.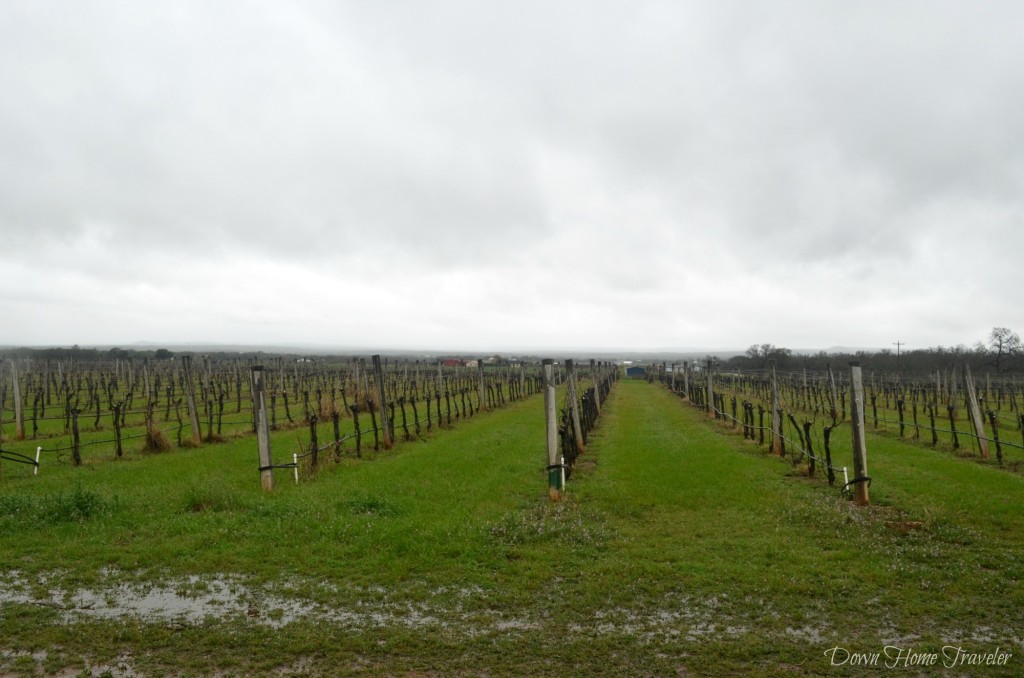 Upon arrival, we noticed the elegant property.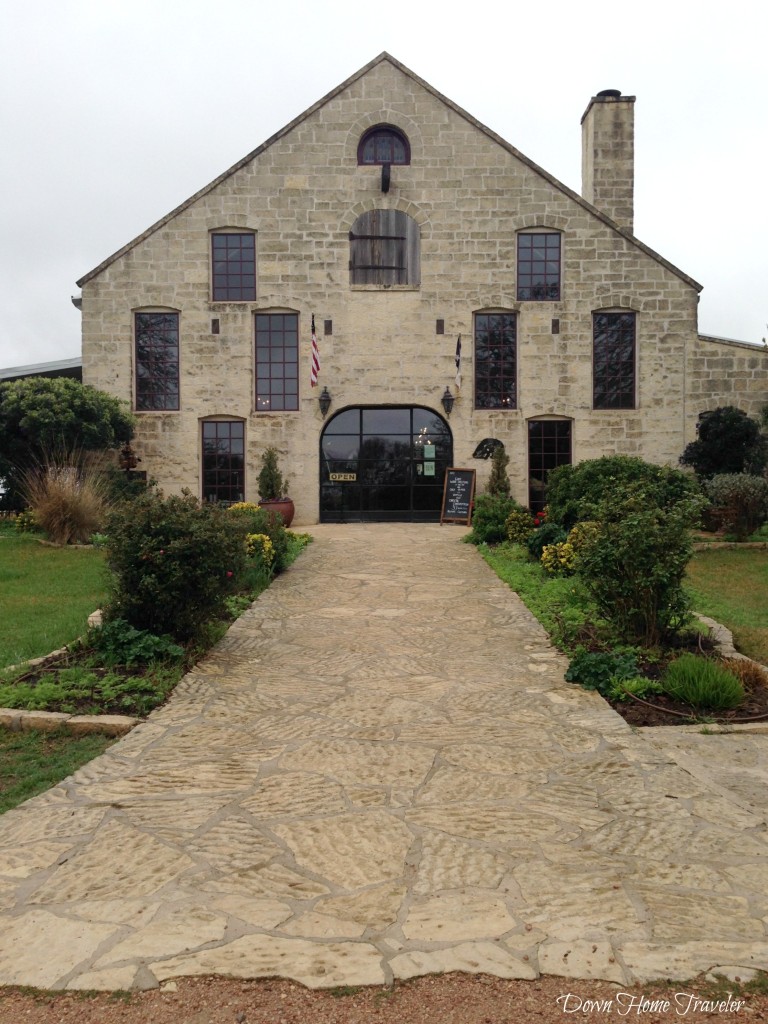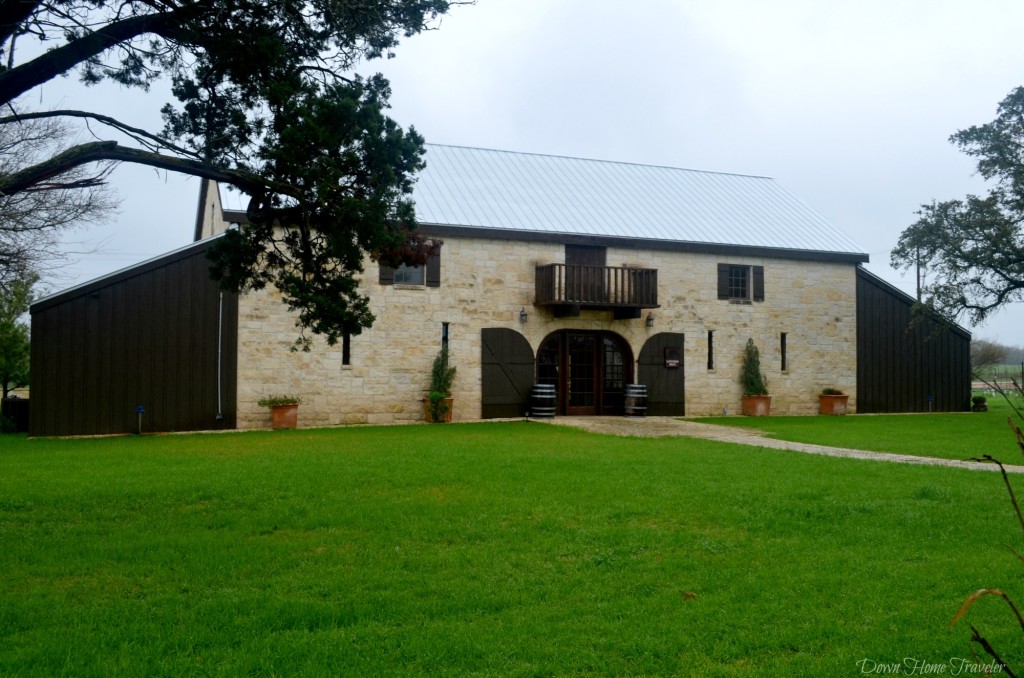 Walking in, we were first welcomed by a small shop filled with wine items and lavender. Come to know, lavender can be made into any kind of product and Becker Vineyards has it.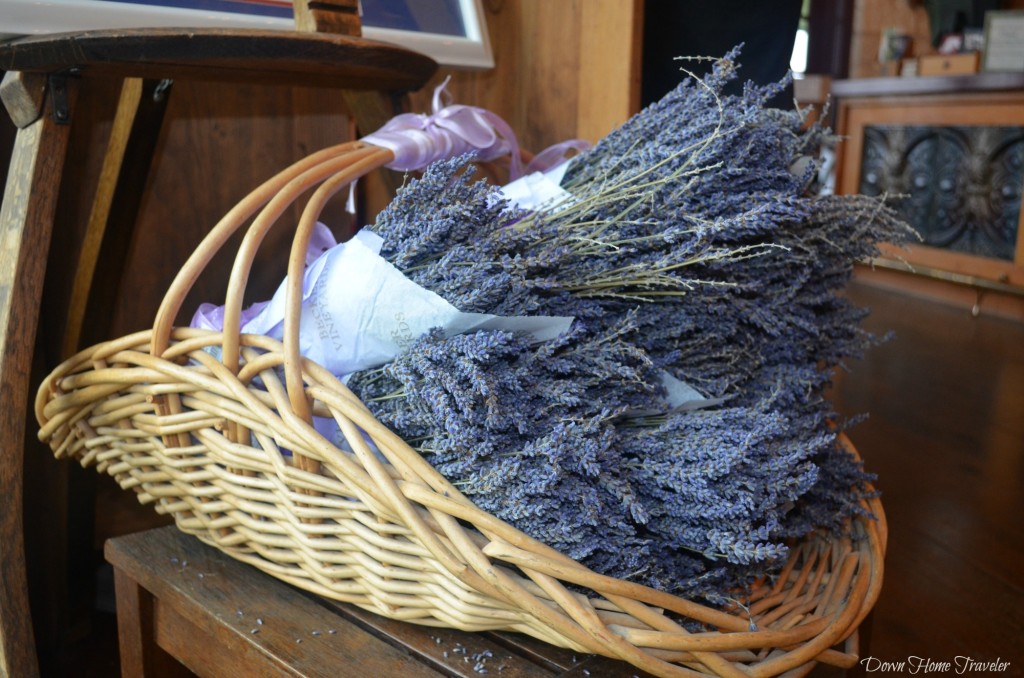 The tasting room is grand. Obviously, there's a magnitude of wine available and information on their wine club as well as wine accessories. There's a small deli area where anyone can purchase meats and cheese to accompany their tasting. There's also mementos from prestigious events where Becker Vineyards has been served. See for yourself…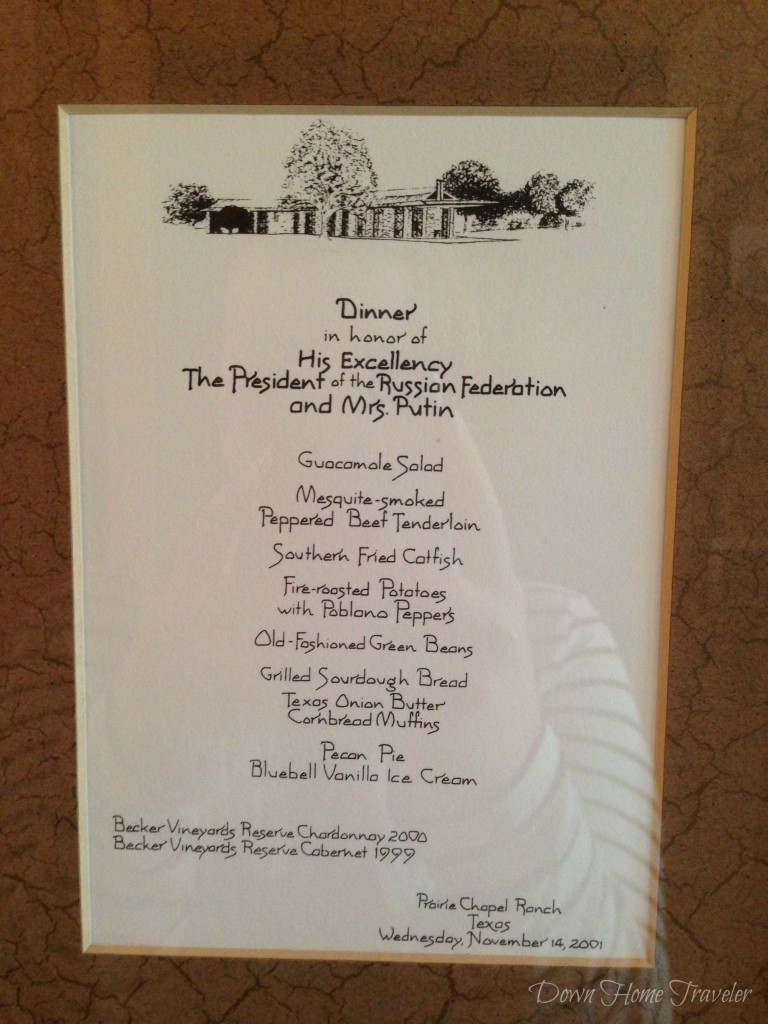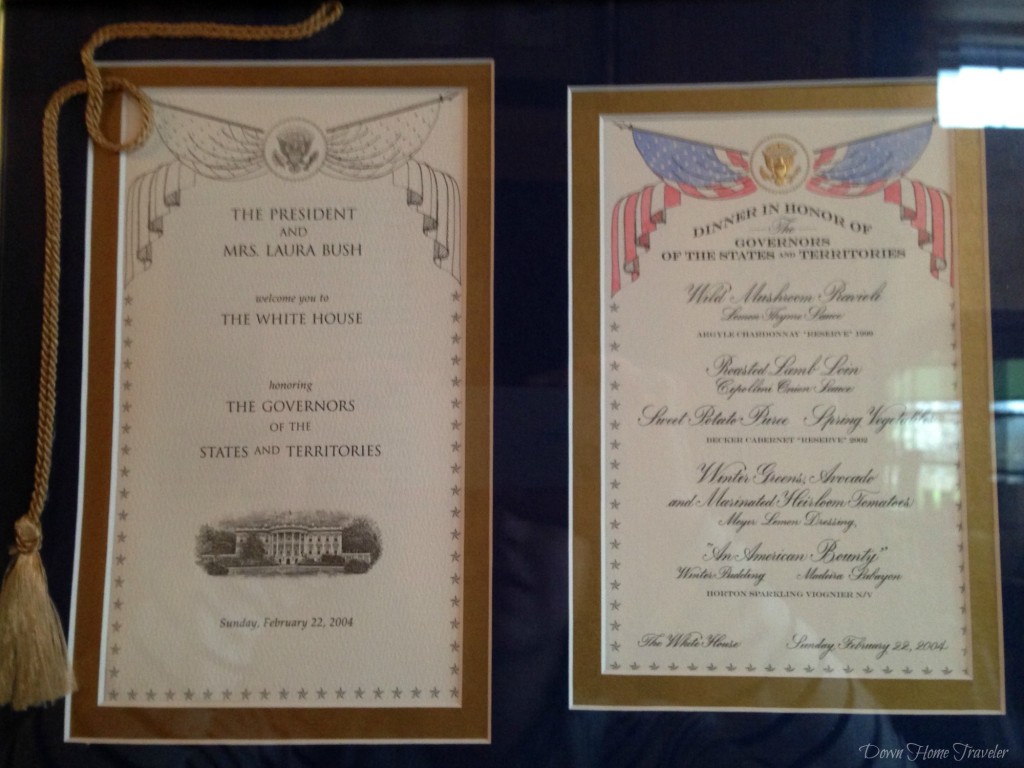 Before we left, we went and ventured outside a little. A cabin so cute and quaint immediately grabs the attention. If it wasn't raining, we definitely would've stayed longer.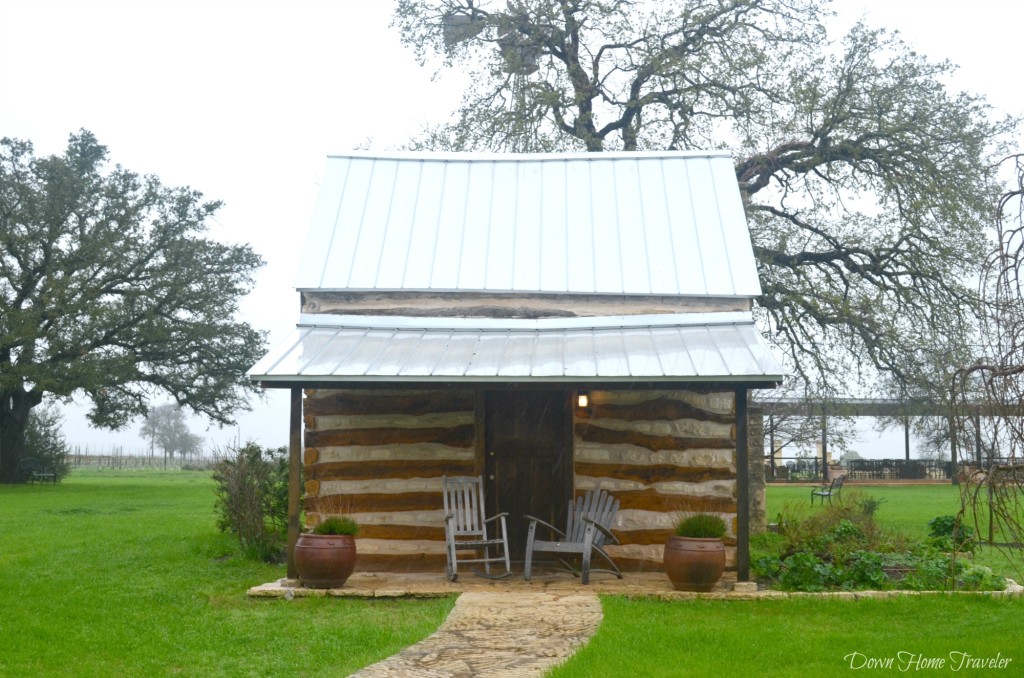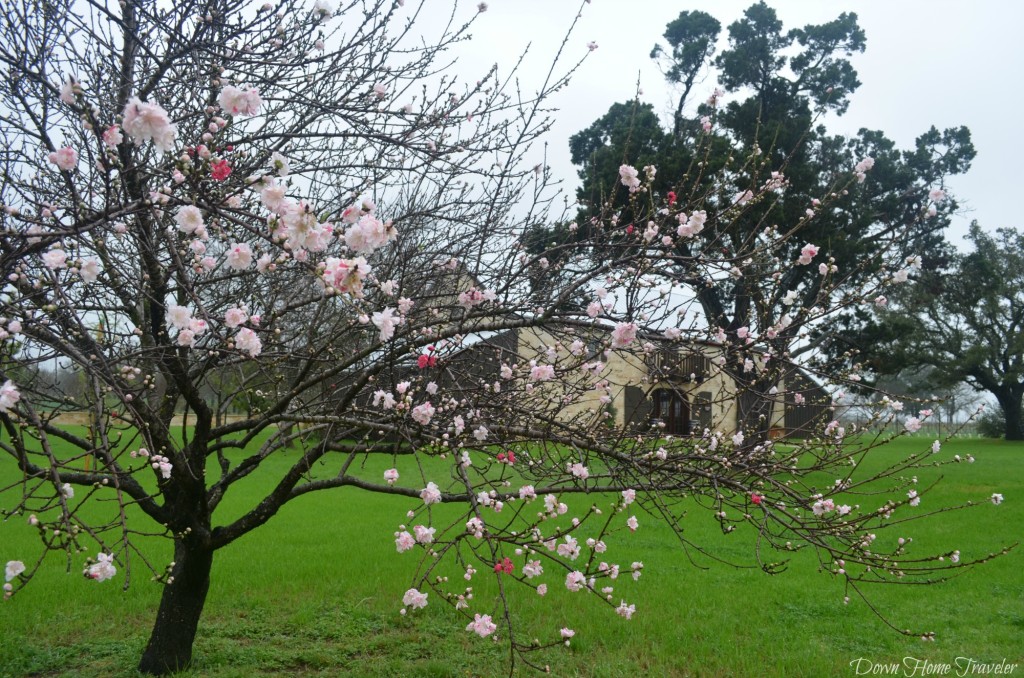 Wine tasting at the actual property is a completely different experience and unique. It provides a chance for the vineyard to show a little more of their personality and vibrancy. It's an experience that you share with others and an opportunity to meet other people in an environment that you both enjoy.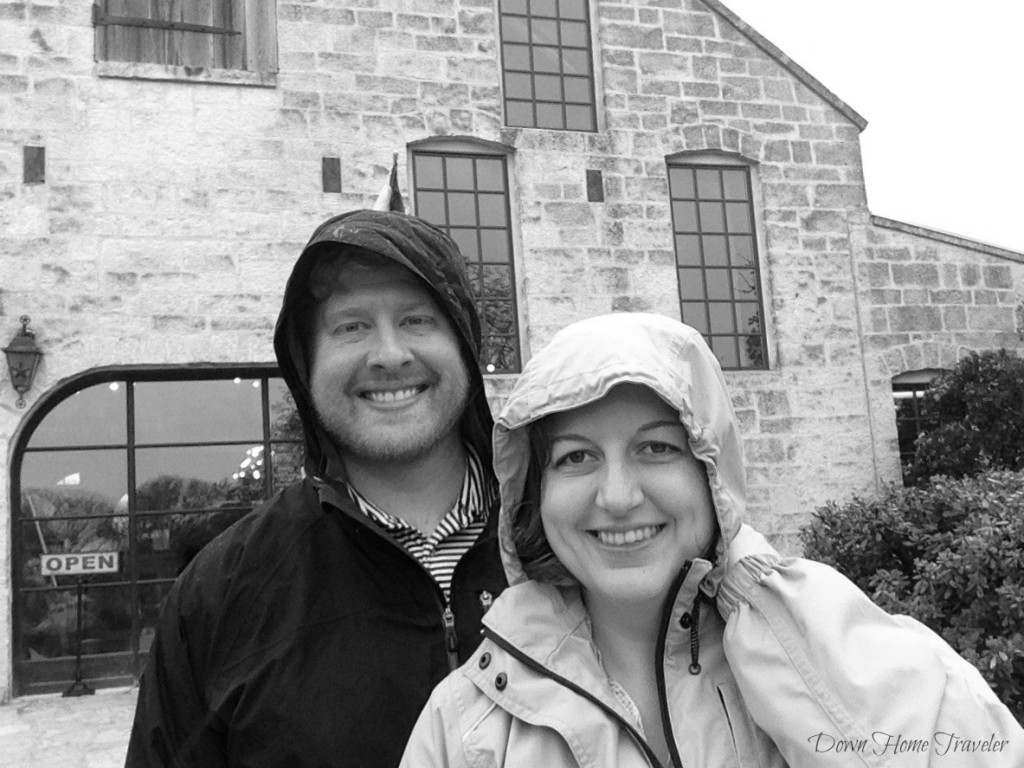 For us, Becker Vineyards played a part in how we met and got to know each other (and still joke about it today). It's also one of absolute favorites which we will now add to our memory collection and cannot wait to visit again.
What is your favorite type of wine? Have you ever visited Becker Vineyards?
For more options on how to best spend your time in Fredericksburg, see
'48 Hours in Fredericksburg, Texas'!