Life is not meant to be boring for this girl hailing from Vermont. I've decided to start this new series, "A Day In The Life" which will follow me for an entire day, wherever I happen to be. Some day's I need a break but other's amaze even myself when it comes to the moments that I come across.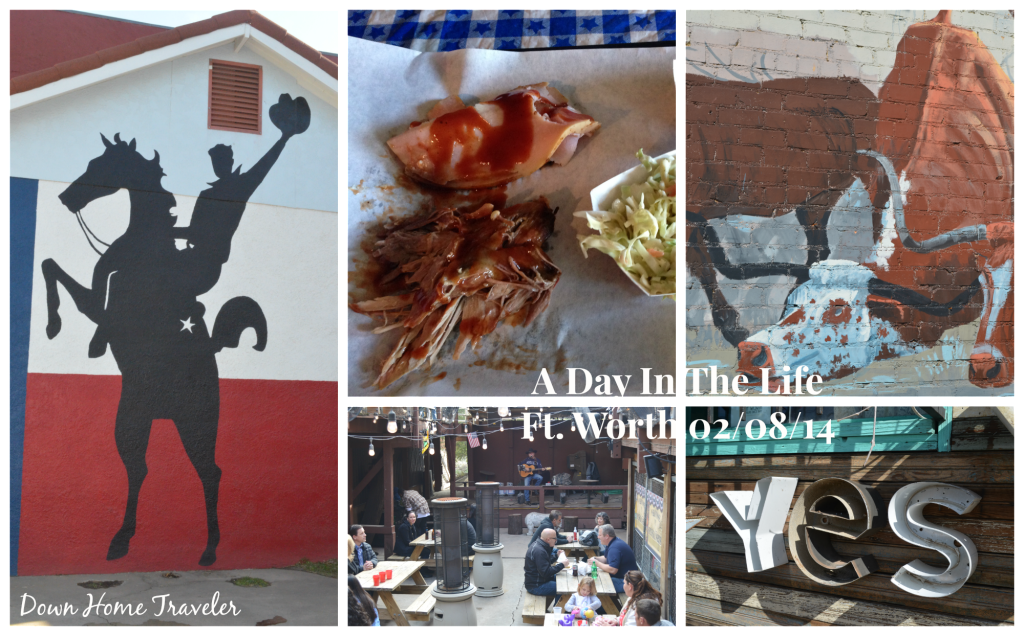 For the first installment, where better to start than one of my favorite places in Texas and the place that I call my "Texas home", Fort Worth.
The first part of the day was spent running errands so I won't get into that. Next came lunch. I've been looking for a new BBQ place to try and heard this was the place! (Funny thing was I drove by this location a year ago on a random drive.) Great BBQ, a dessert that will "blow your mind" (ask for the Pecan cake) and some Texas scenery, this is now my place – Billy's Oak Acres BBQ. Sure the building gives the "are we sure about this" appearance but once inside you are surrounded by the greatness of what BBQ and Texas is all about.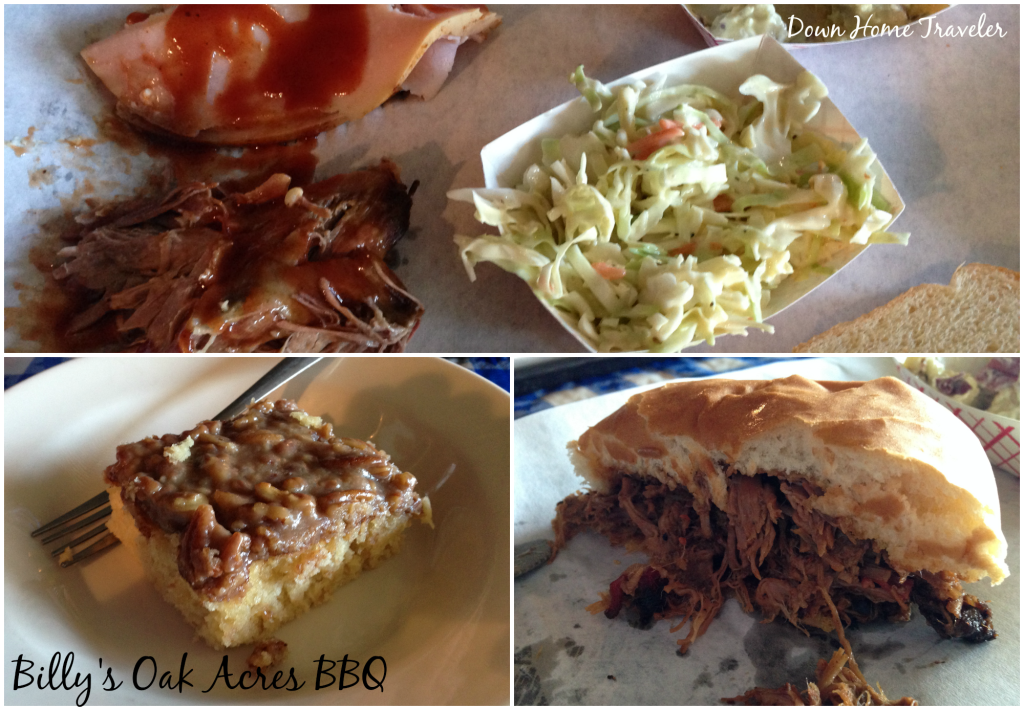 This visit was different than what one would normally find. This was day one of setting up shop for a TV show that would be filmed all this week. I even was asked for an interview on my experience at the restaurant. Let me tell you – being in front of the camera is much different than being behind it. No preparation and being put on the spot – oy! [If you're looking for a TV opp and some delicious BBQ – this is your place this week!]
Next up – I headed to the old part of Fort Worth – The Fort Worth Stockyards. Beware, this is a huge tourist spot. Don't let all the "tourist" locations only suck you in, there's so much more! If you happen to head this way, there's so much more than what meets the eye, especially depending on what time you visit. For me, this visit was purely concentrated on photographing some of the old buildings but I found a few other gems along the way.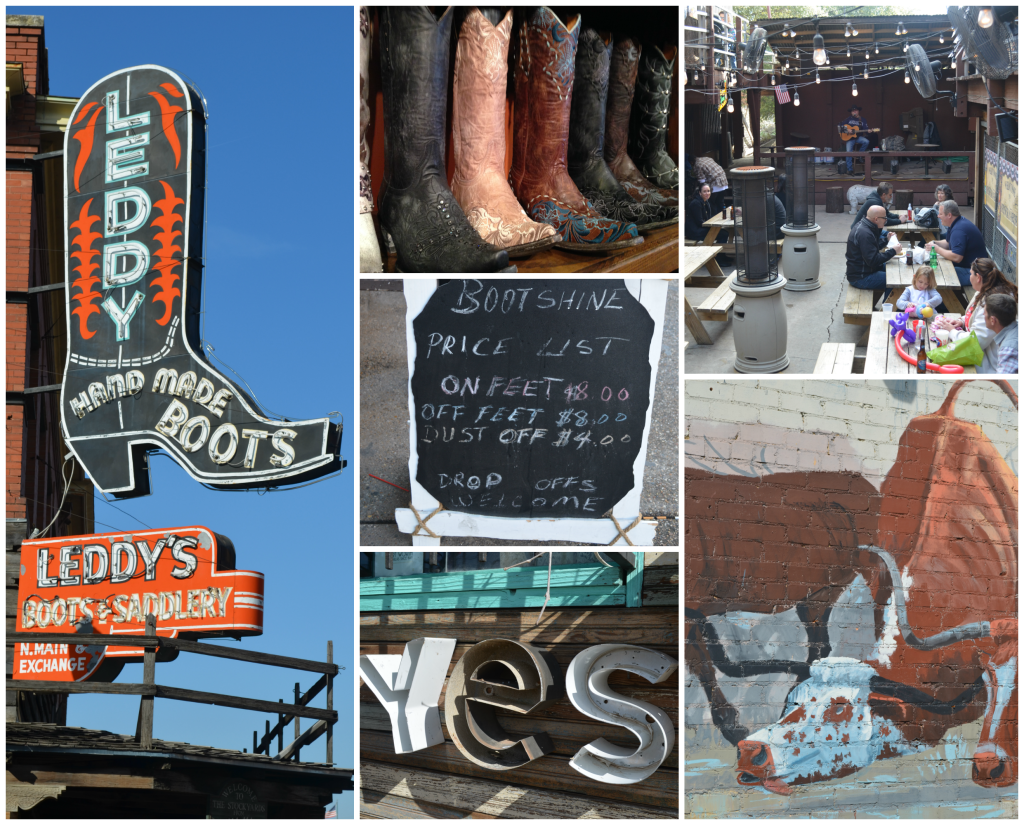 The sights in this area are incredible. Bring your camera, even if you are a local. The buildings and art work located on them are truly a gem but don't let your eye bypass the other sights along the way.  A simple boot shine sign, yep – they've got it. Slip on into a small restaurant to listen to some local flavor, you can find it here too. Plus there's always the fun of peeking into the boutiques or looking and dreaming about your next pair of boots! You can never have too many pairs!
A quick stop at home, followed by a short walk in a local park (the weather was actually decent enough for a walk so I took advantage) followed up by getting ready for a sold out show. Patty Griffin was playing at The Live Oak in Fort Worth. I've waited months for this show. This venue has turned into one of my favorites (except for how packed it was for this show). We ended up eating dinner here as well. The service happened to be a bit slow and a little packed. So packed, we shared a table with a couple in front of us who were on their first date. Oh, moments! Excellent musicians, plenty of microbrews on tap and a good crowd of people.
(For more video's, check out my YouTube channel)
The show ended early, so why stop there? The Southside Fort Worth district is amazing. Every once in a while it's good to venture from the downtown or West 7th Street areas. I found my way to Shipping and Receiving and upon a band that was right on the money. Wally West & Them Lostbound Souls. Reminded me a bit of Ryan Bingham. Great, small local band to come across.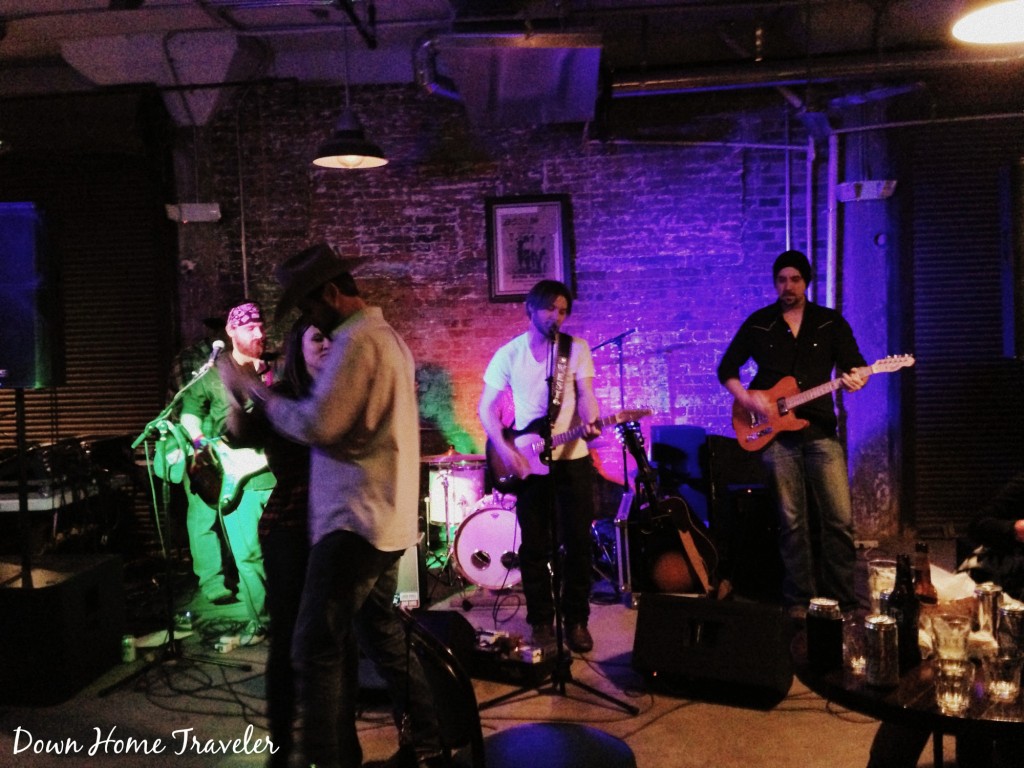 Lastly, I ended the night venturing to one more late night stop and a local food truck. Heck, if you can end your day with good breakfast food from a food truck – it was a pretty good day! Until next time Fort Worth!
Have you been to any of these places? What are your favorites in Fort Worth?