The July 4th weekend has to be one of my favorites! Anytime to take off work, focus on time with loved ones, relaxation and being thankful for our freedom is what life is all about! Although, I didn't go anywhere or do anything super extravagant this weekend, I still had the opportunity to bask in what Arlington and Fort Worth have to offer! Sometimes we just need to relax in the place that we call home (or in my case, my Texas home).
Thursday: Arlington Texas hosts "Light Up Arlington" at Leavitt Pavillion. There are a ton of activities for children, local vendors and food tents. The real kick is the live music on the pavilion followed by the firework show up above. Grab a chair, bring a cooler and some snacks and be ready to start your relaxing Independence Day weekend. Kicker: Just down the road, the Rangers ballpark also has fireworks! Whether you are watching from your car in the traffic that follows or you're lucky enough to find a spot to watch both – you're in for a treat!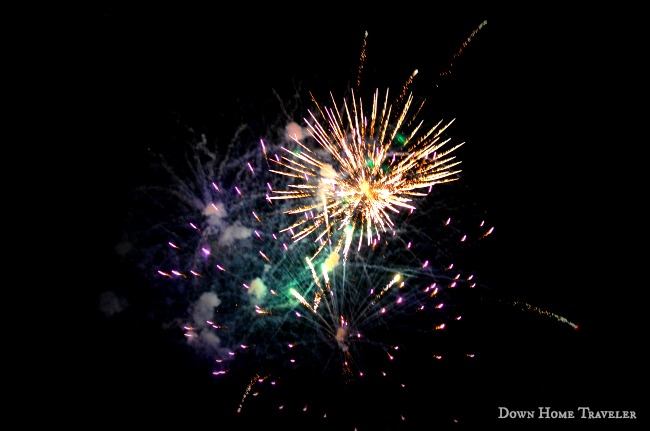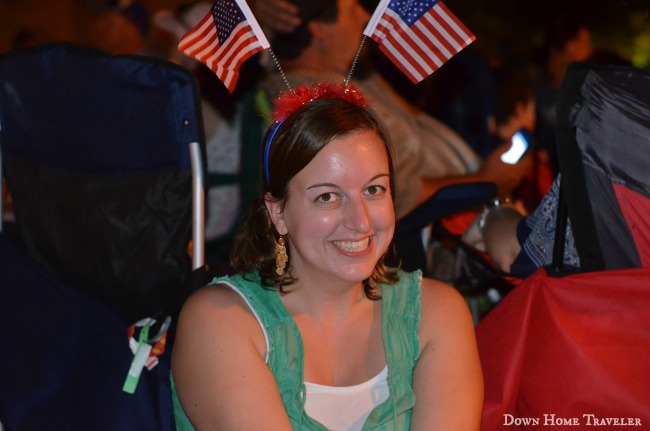 Friday: Whoohooo! Day off from work! The day started early (and hot) with attending the Arlington Independence Day Parade. Get ready – this is a long one! Bring sunscreen and a chair (and if you want to get a good spot, get there early). You will see everything at this parade. High schools, bands, politicians, local organizations, cultural groups, even Elvis' on motorcycles!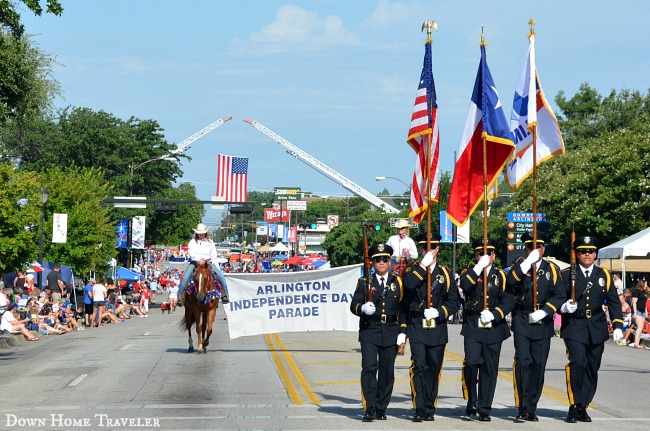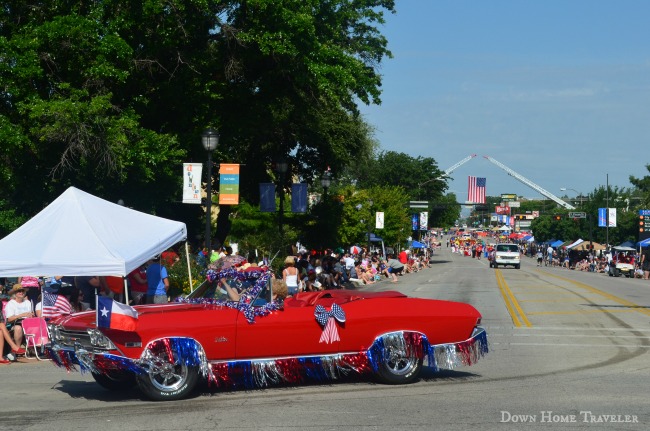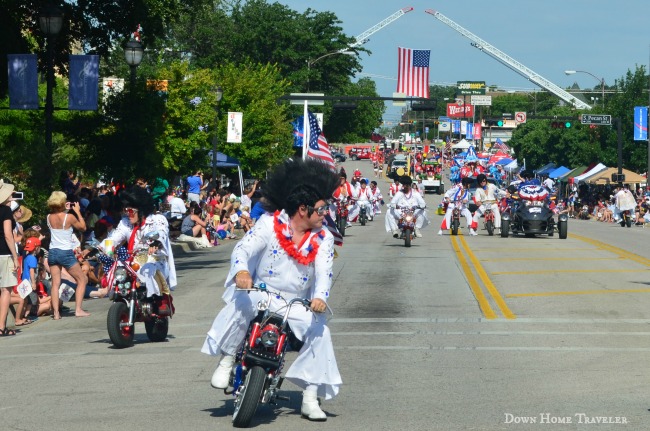 Friday evening consisted of fireworks in Fort Worth. Talk about a great show but be prepared for a huge crowd. Plan ahead, pick a good spot. This year there were two spots – The Botanical Gardens and Panther Island Pavilion. From where I was, I was able to see both (and forgot my phone). They spaced them about 5-10 minutes apart but were absolutely awesome. Advice – come early and please do not park on the side of the highways (those people are crazy). Find a safe spot!
Saturday: When thinking Fort Worth, I'm pretty sure Oyster Bar isn't on top of your list but I checked out this little hot spot to start off my evening. As soon as I got out of my car, I could smell seafood – brought back memories of vacations in Maine as a kid. Shrimp salad sandwich – so big that I could barely take a decent bite. The Seafood Gumbo is also a thumbs up!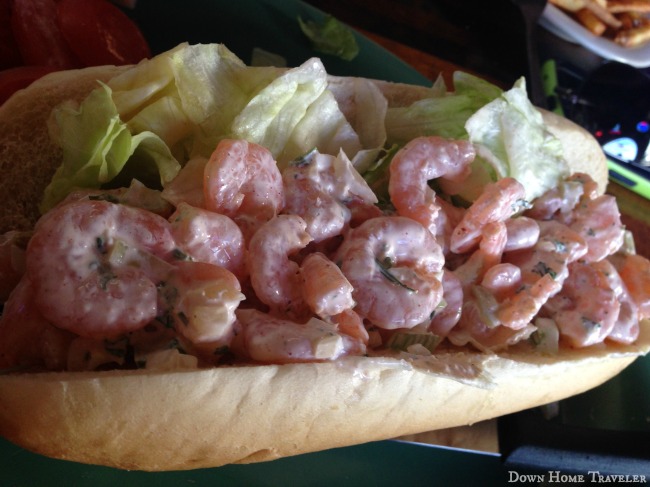 As mentioned, we are in Fort Worth, am I right?! Fort Worth is the greatest place to experience live music so it's only natural that it's incorporated into the weekend! I swung over to Shipping and Receiving in Southside Fort Worth. With a slight breeze in the air and the sun completely set, the temperature was just about perfect for an outdoor show and Hayes Carll always delivers! The fact that we weren't packed in like sardines was even better. I've come to really enjoy this venue. If you haven't had the chance, swing on by!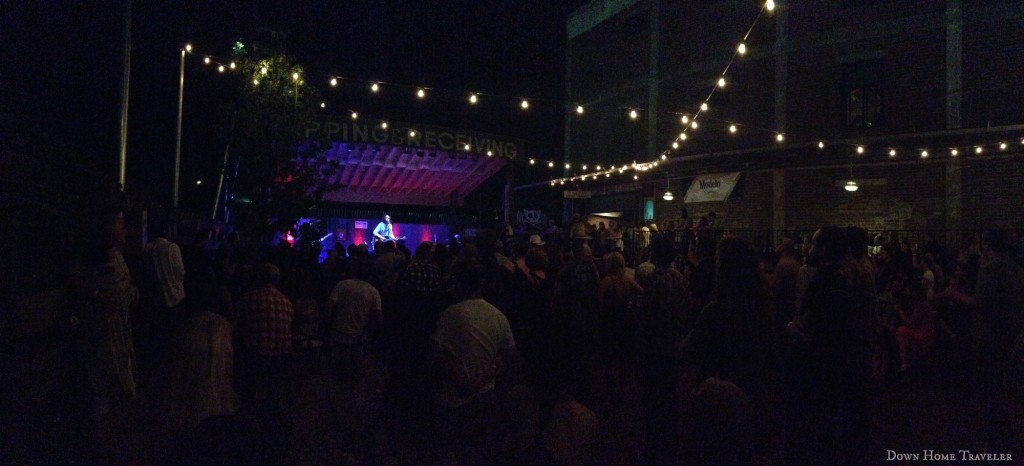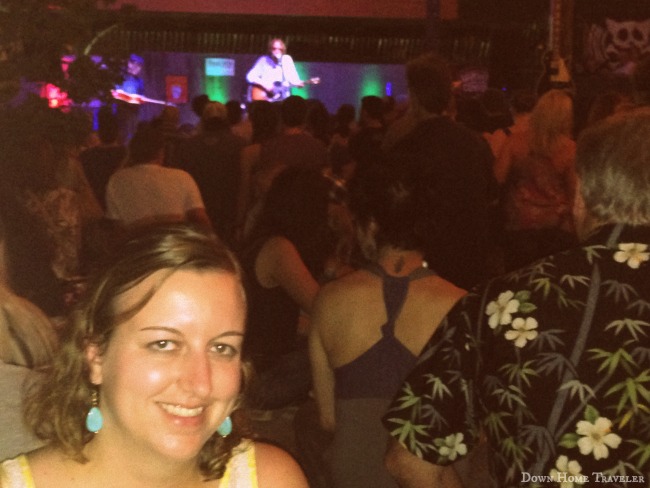 How was everyone's weekend? I'd love to hear about your travels, stay-cations, food, live music experiences!