Disclaimer: I was not paid for this post however I did receive tickets to the event in return for the publication. As always, all opinions are my own. @VisitFortWorth #SeeFortWorth #FWSSR
Each January and early February, the Fort Worth Stock Show and Rodeo comes to town. One of, if not the most popular event of the year! Fort Worth becomes filled with adventure, enthusiasm and endless fun, not to mention musicians, cowboys, cowgirls and all of the ranch animals. All of my favorite things! This is an event that shouldn't be missed!
This past weekend, I was lucky enough to attend the Stock Show and Rodeo held at the Will Rogers Memorial Center. Before arriving within the gates of the event, we knew something special was going on. Cowboys, cowgirls and children with their boots and cowboy hats were ready to go. The air was filled with Western and Texas tradition (and I was excited)! This is one of my favorite events of the year!

Our first stop were the barns! Hundreds, maybe even thousands of animals fill the grounds. With more than six barns there's an abundance of cows, horses, pigs, sheep, goats, chickens, rabbits and other animals that can be pet. I wanted to snuggle with a few myself. Most of these animals are here for show and with them comes their owners and providers. It's pretty incredible to see children, teenagers and adults prepare to show these animals. They are cleaned, groomed, blow-dried and prepped. You've never pet a cow so soft your entire life. Honestly, you'll want to lay down in the hay right next to them and cuddle on up. (If you have small children, be sure to swing by the FFA Children's Barnyard to see the baby animals.)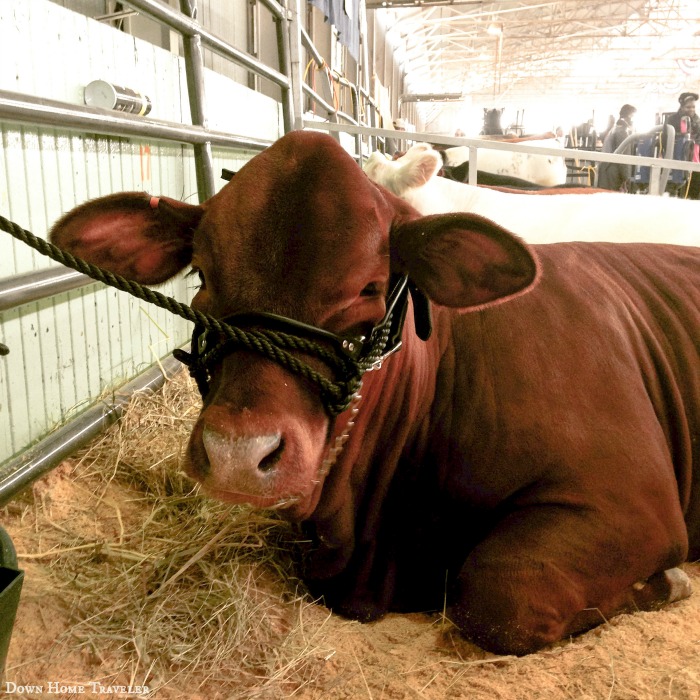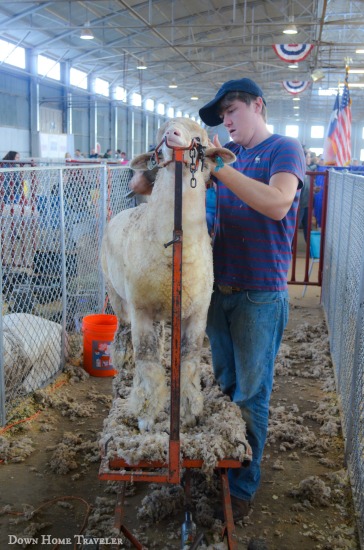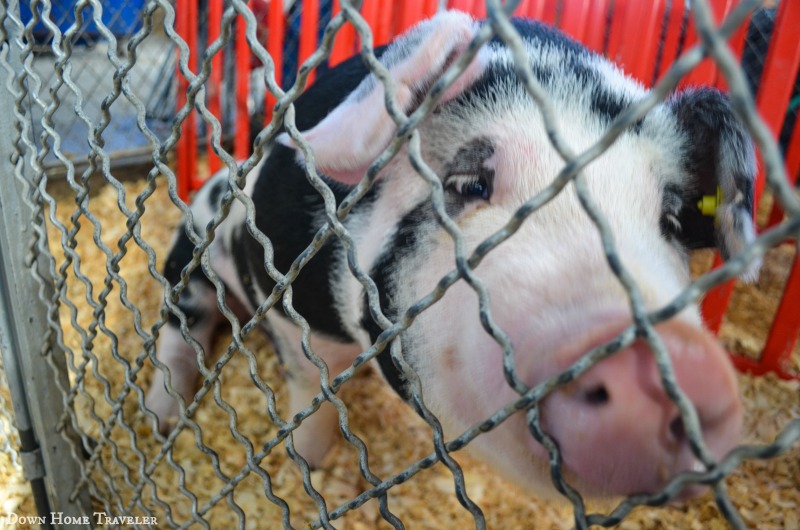 Shopping! With over 4 acres of space, the array of vendors is incredible. Name it and you'll find it, I guarantee it! A toy John Deer tractor or a massive one to bring out into the field, boots, hats, bedding, furniture, dips, whiskey barrels, cowboy hats and boots and clothing. Your favorite (and new favorite) companies from all areas of Texas and beyond. We spent a good deal of time trying to see all we could see in this area and trying a few items out.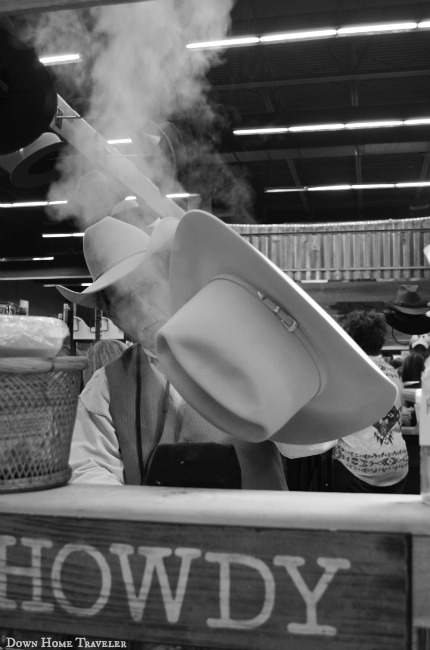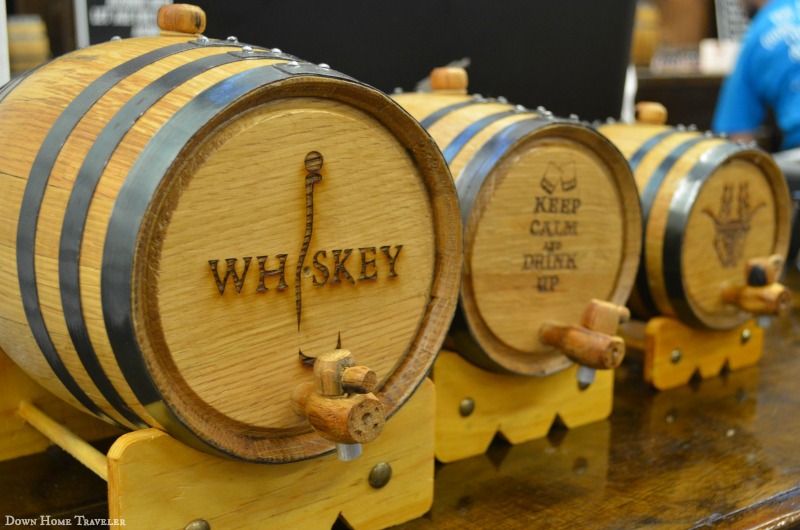 Right outside the vendor area was one of my favorite things to see at the Stock Show – the art exhibit. Each year, children of all ages and from all over the state enter the art competition held by the Star Telegram. It blows my mind how beautiful these pieces of art are and that tjeu created by children as young as six years old! It's AMAZING! Each of the winning pieces are auctioned off. This year, the winning piece sold for $6,000. (If you attend the Stock Show, please stop by this area.)
Rides? Yes, there are rides that will tucker any child out and ensure they fall asleep as soon as they get into the car! Even the big kids! From the little cars and slides to the ones that will spin you so fast and upside down, there's something for everyone! While walking the grounds, we ran into a few friends and we all headed over to the ride area. This isn't typically my "thing" as I can feel my knees start to buckle watching some of these rides go. My friend Ray did successfully talk me into going on the swings, the giant ones. I'm still not sure how he did it or how I hoisted myself up into the seat of the swing (it took a couple tries but I did it)! The view of Fort Worth was so beautiful! The Fort Worth skyline at sunset has to be one of my favorite views that never gets old and is well worth getting on a ride to see for yourself.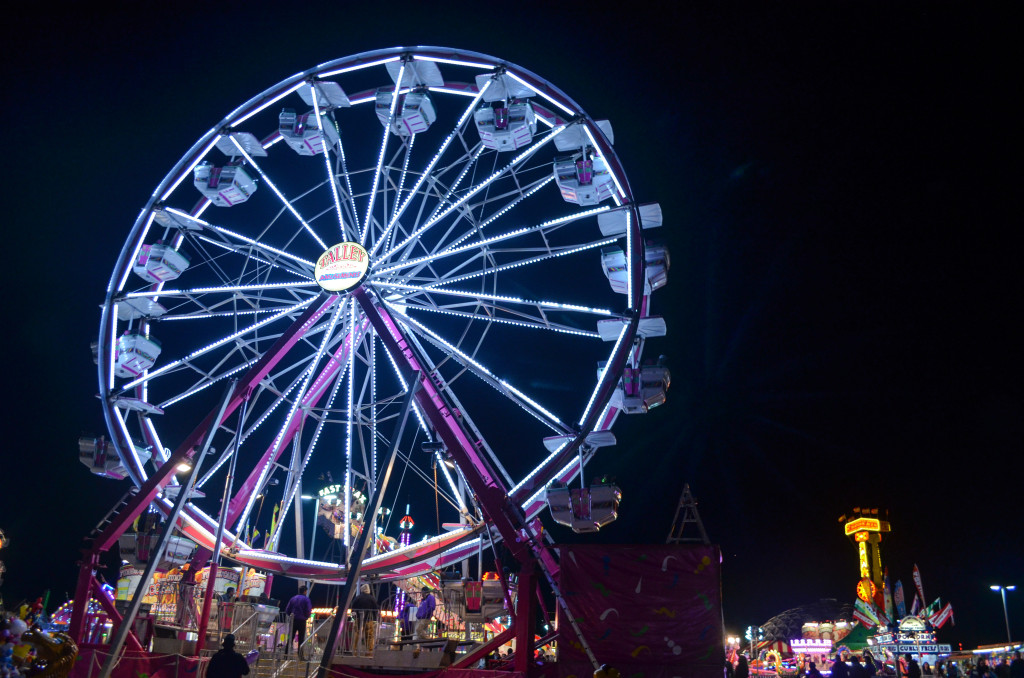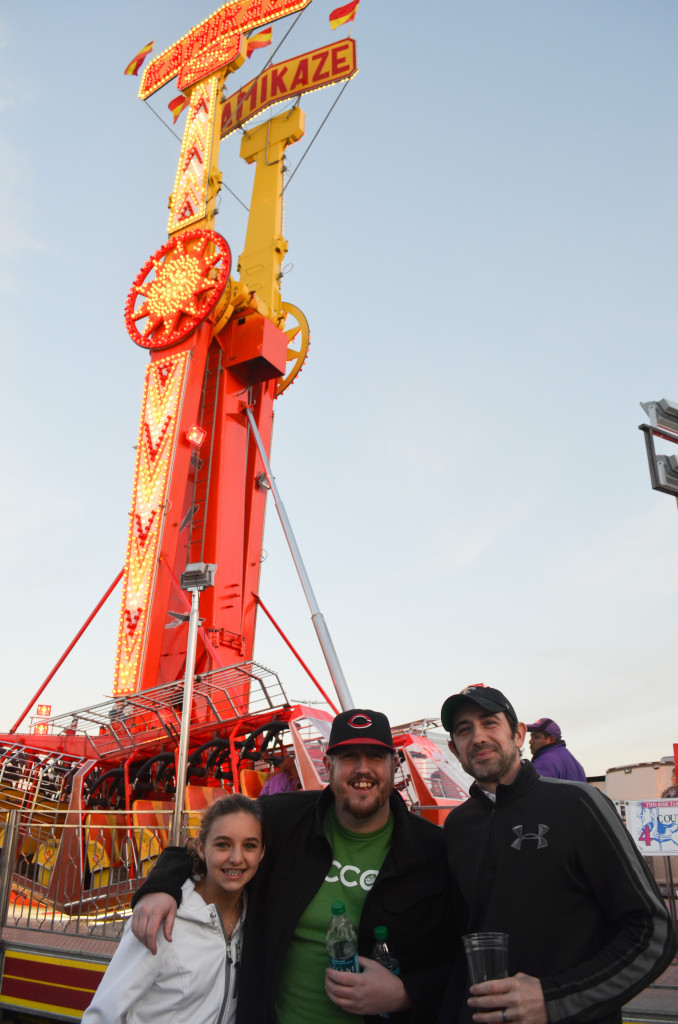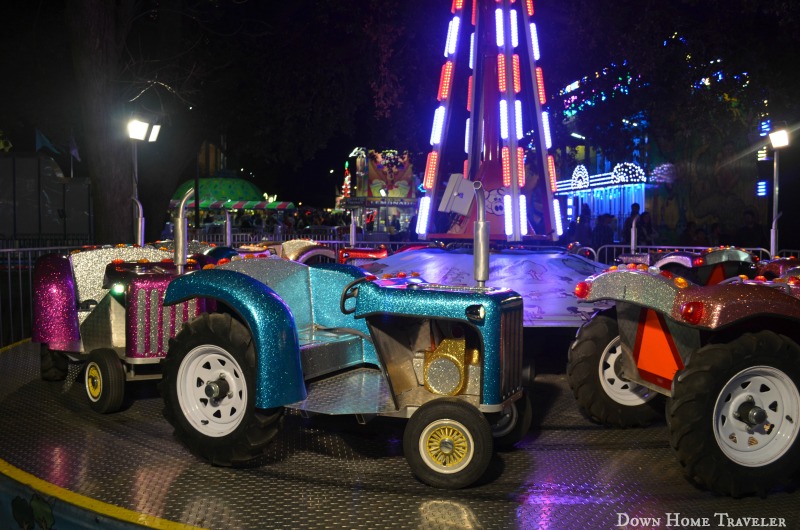 A day at the stock show is not complete without a trip to the rodeo. Am I right? Besides the animals, this is my favorite (who I am kidding, it's all my favorite)! The rodeo is held inside the Fort Worth coliseum and there's not a bad seat to be found! We were surrounded with little cowboys  and cowgirls dressed with their jeans, pearl snaps and hats, visitors from around the world and locals who are all equally excited for the festivities!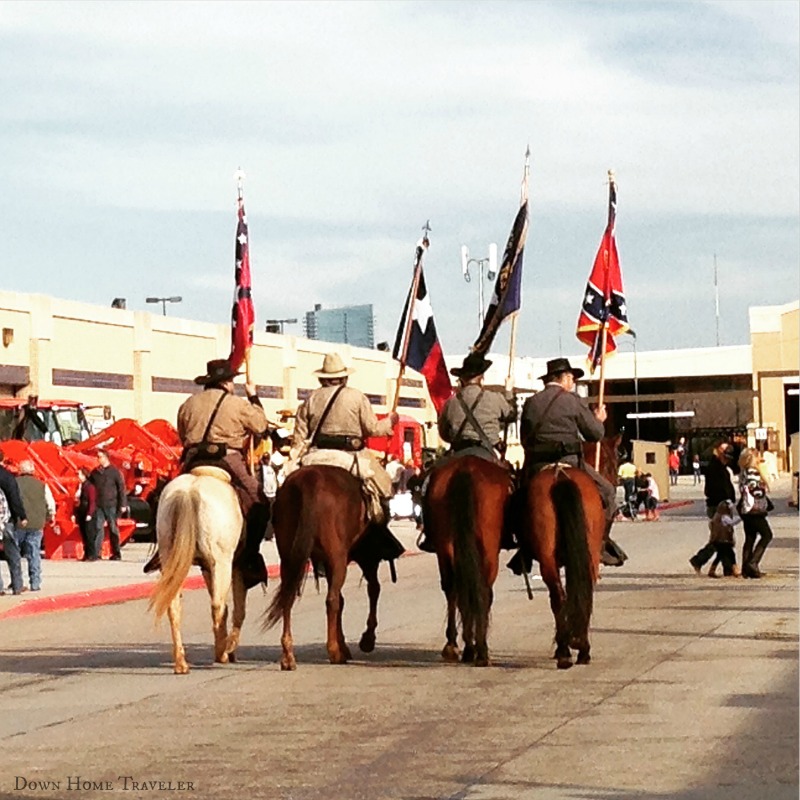 Bronc riding, barrel racing, team roping, bull riding, wagon racing and the calf scramble are just a few of the events that we saw. The rodeo lasted about two hours and brought endless entertainment and thrills! You never quite know what is going to happen. Some of the participants are veterans, others just beginning their rodeo careers. Thought the show we heard stories of their legacies, achievements and it was incredible to see how near and far these athletes have traveled to compete in the Fort Worth Rodeo. (If you miss the FWSSR, be sure to catch the Fort Worth Stockyards Rodeo which is year round.)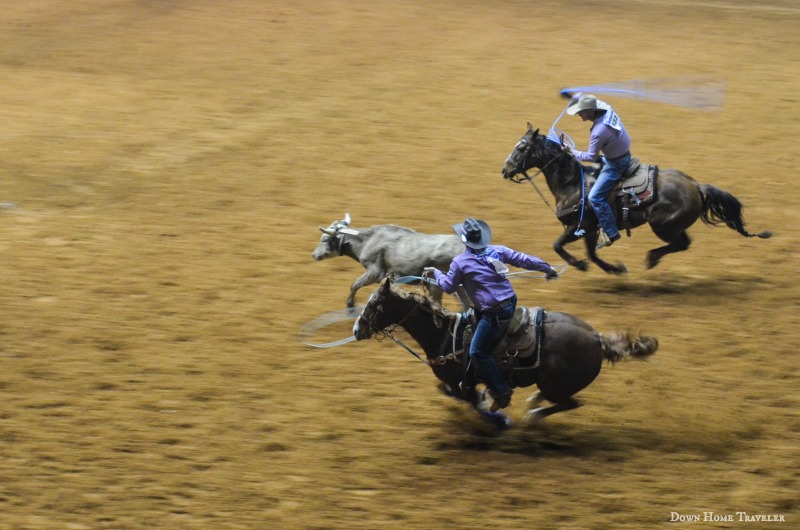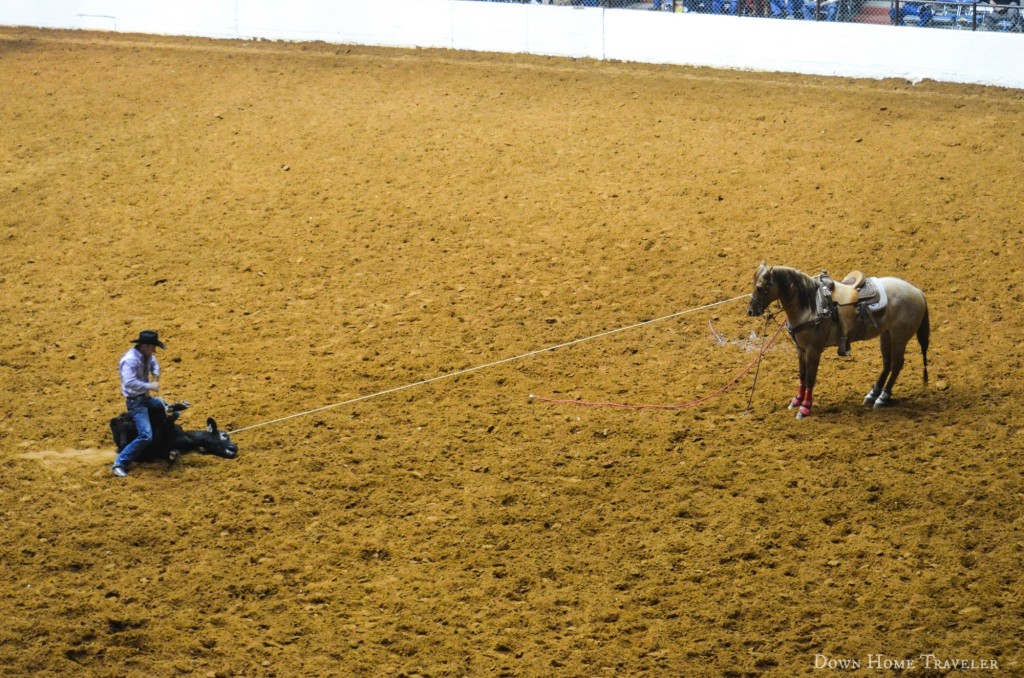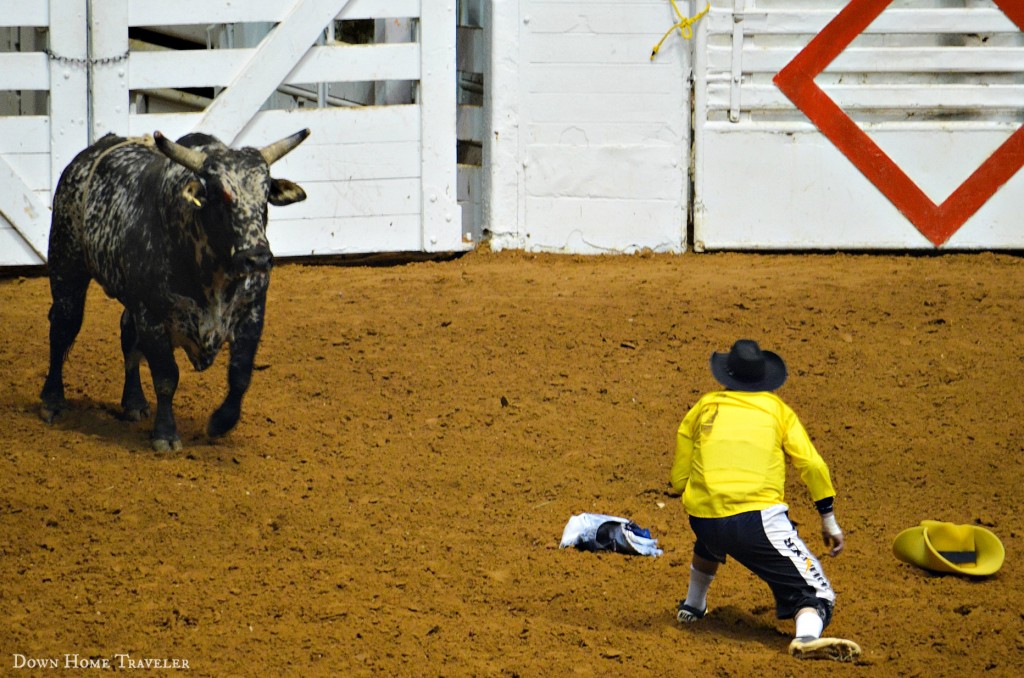 The FWSSR is the perfect Texas way to start the year. There's absolutely no way that I can touch upon how many events go on during the four weeks the event encompasses. Throughout each day, there's a magnitude of events and specials which can be found on their website. Let this become a new tradition of surrounding yourself with great people, entertainment and festivities – it's the Texas and Fort Worth way!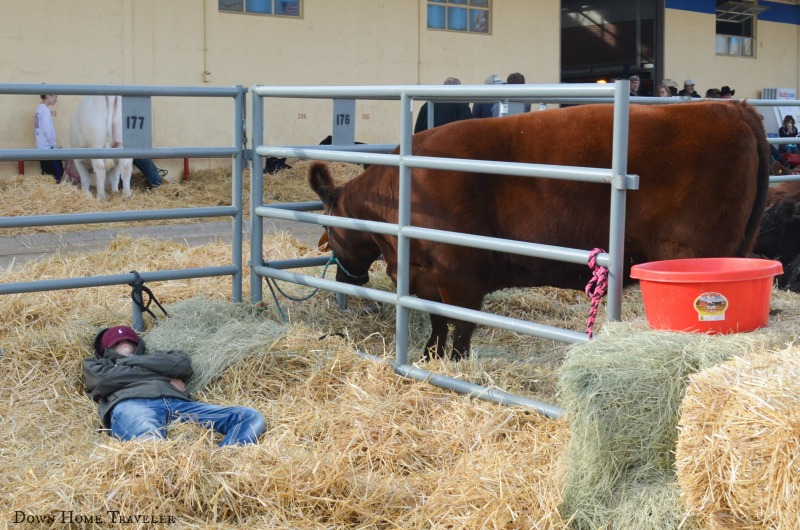 For more photos – head over to Down Home Traveler on Instagram
See you next year!
Have you been to the Fort Worth Stock Show and Rodeo?
(There's still time to attend the event. Going on now until February 7th! See you there!)