The following post is sponsored by The Women Bloggers, LLC and the Kendal King Group. All options are my own. #ad #HummusMadeEasy @KendalKingGroup @TheWomenBloggers #SoapBoxInfluence
Over the last month, I've proposed an extra dedication to exercising more and eating healthier. With summer practically here, it's now or never! It's super hard-working a desk job, maintaining a blog as well as all of the other life and day-to-day activities that come up. To say the least, time is scarce which makes it a little more difficult to keep on top of this goal. I want to share a few tips that help keep me on track and I would love to hear some of your tips as well!
My goal is called "Project Carrie Underwood". Do I want to look exactly like Carrie Underwood? Of course not. Do I wish I had her legs? Sure do! Am I going to get there tomorrow? Definitely not. What I can do is give myself small goals to help me get in shape, feel better about myself and keep me motivated day to day.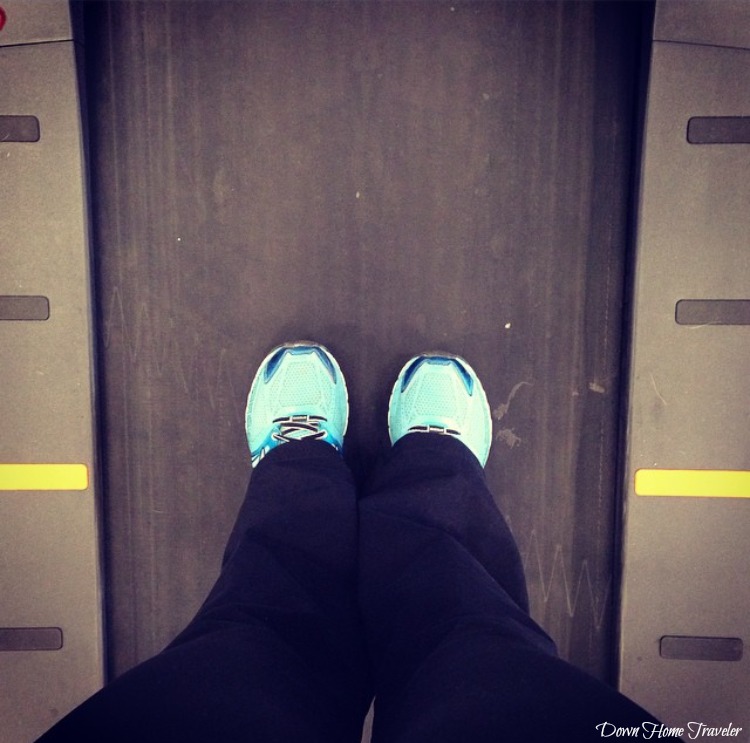 Eating habits This may be the most difficult part of all of this. What's even tougher is having a huge love for carbs and sweets. It doesn't really go with the whole "weight loss" project does it?! SO I've been trying pretty hard and have come up with a few tips that help keep me on my journey.
Portion control. It's pretty amazing what looking at labels for portions and dietary concerns can do to a mindset. For instance, something that may look like one serving may actually be two (or three – gasp!). Paying attention to nutritional labels may save us that extra sweat in the gym!
Meal Plan – Plan ahead and never go to the grocery store hungry. This will help you keep on track of your healthy meals (and avoid temptation).
Work off the good foods you LOVE! My favorite. There's certain foods that I LOVE that are good for me. For instance, I LOVE hummus. It's great to include as a snack or in a meal. It's also SUPER easy to make at home.
Bush's (the same family that makes the beans we all love) has come out with Bush's Hummus Made Easy which may be the easiest and most delicious appetizer I have ever made. For less than what you can buy pre-made hummus in the grocery store, we can all make hummus at home, just how we like it. What I loved even more – I knew what every ingredient was that was going into the hummus! No preservatives or ingredients that I didn't know how to pronounce! Yes please! How many products can we say the same about?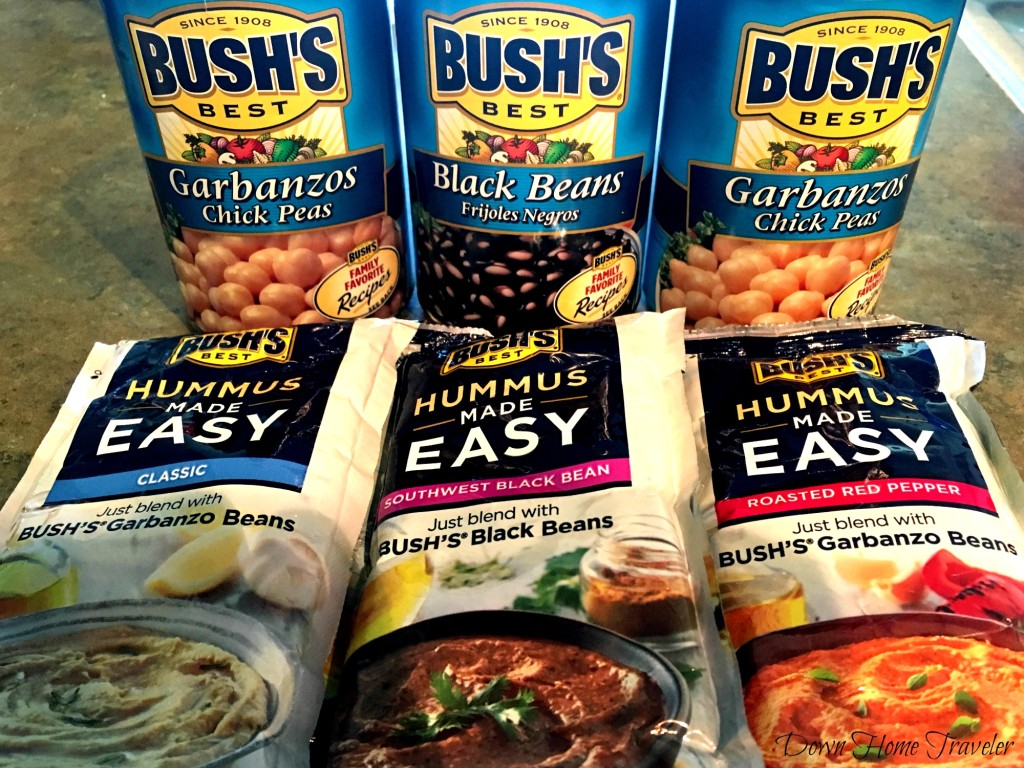 Current flavors: Classic, Roasted Red Pepper and Southwest Black Bean (found at Walmart next to the beans).  YUM!
As little as two ingredients: the pouch flavor of your choice, one can of beans (as suggested on the pouch).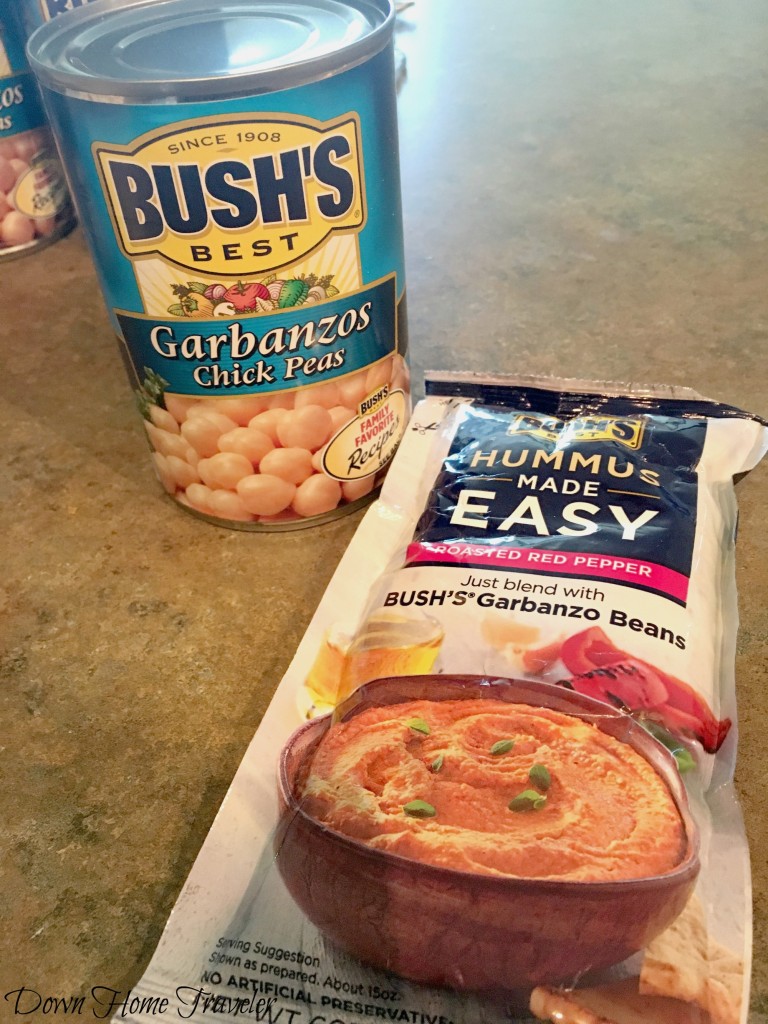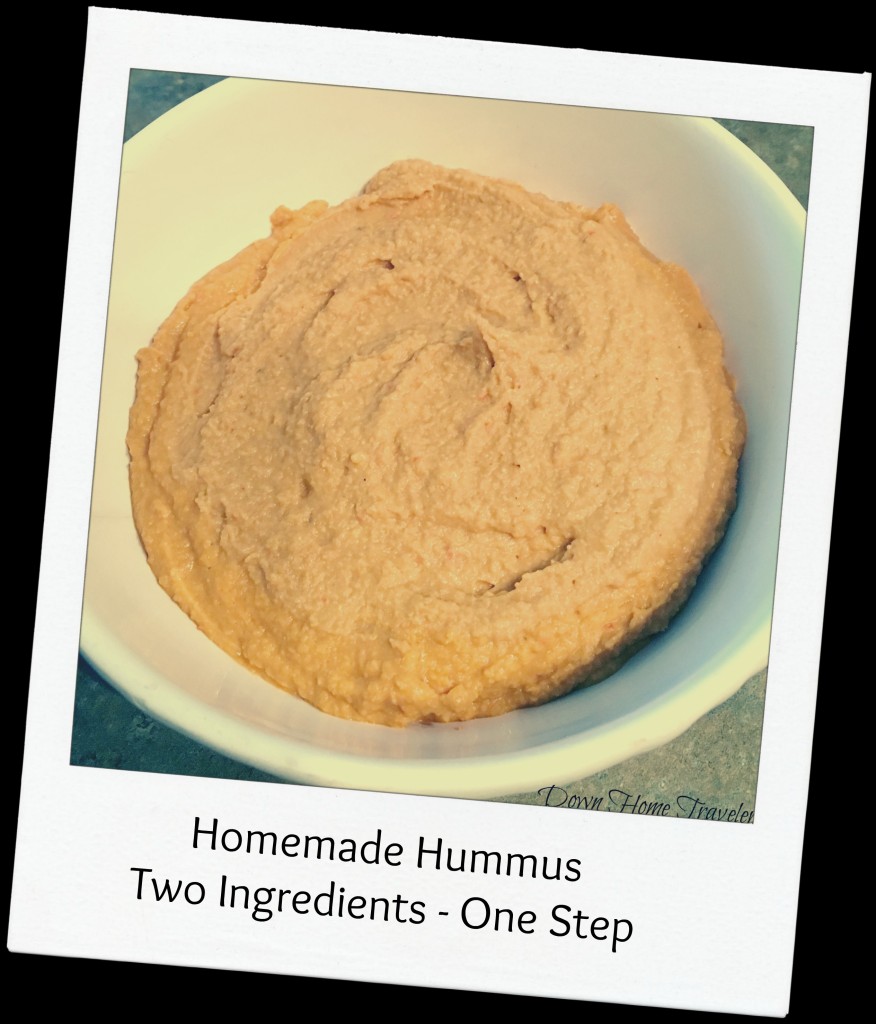 One step: Mix the pouch flavor and can of beans (drained and rinsed) in a food processor until the consistency desired.
At the first attempt, I was pretty excited and nervous. Honestly, now I'm hooked and will be making my own hummus from here on out. One, it's cheaper and it makes more than the small pre-made packages in the store. It's DELICIOUS! It's pretty good freshly made but let it cool in the fridge for a few minutes and the flavors really blend together! Finally, I can get creative! Add extra ingredients to really kick it up a notch! Trust me, you'll be hooked!
Eat as an Appetizer!
Use as a snack paired with your favorite veggies, crackers or chip pretzels.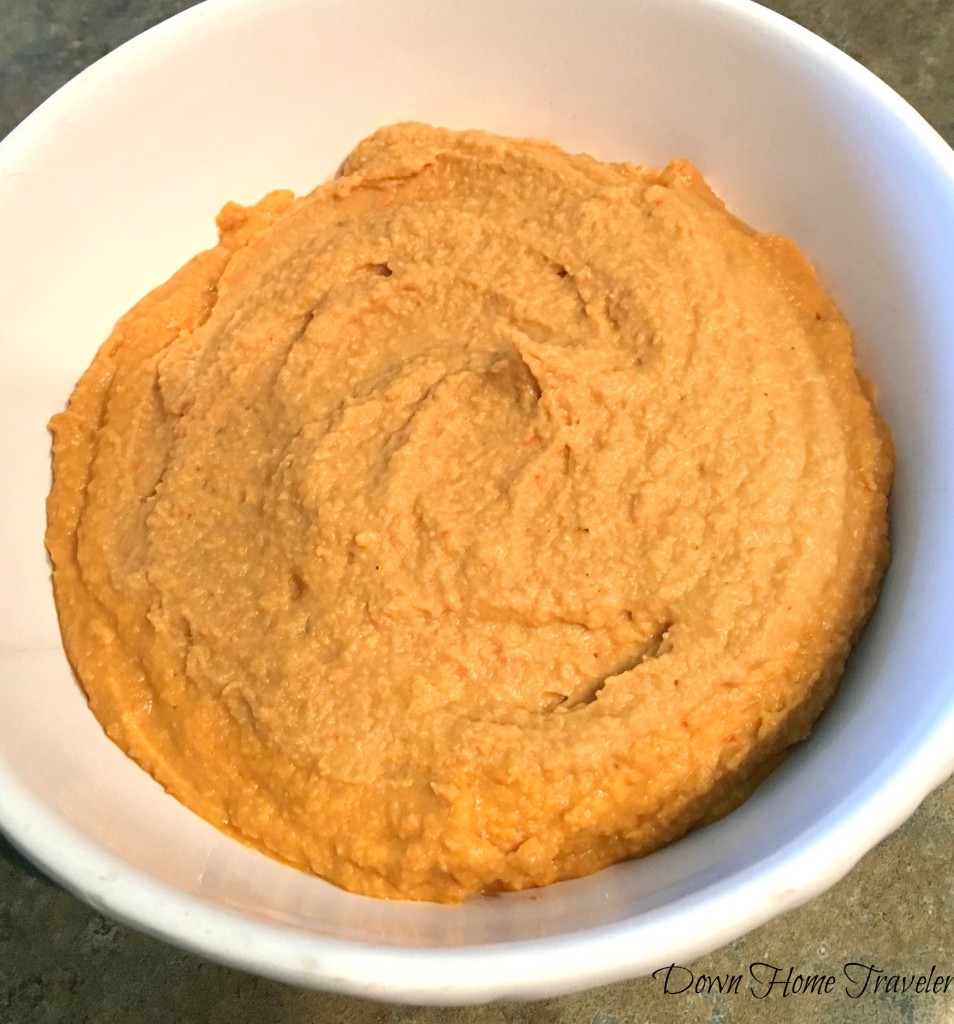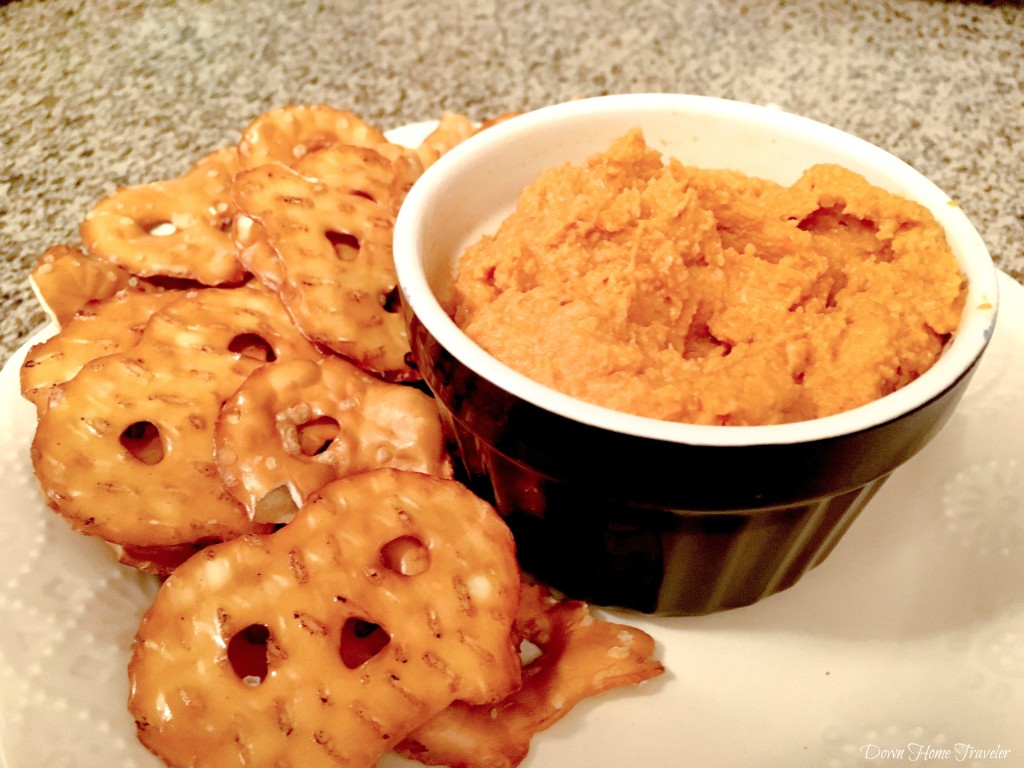 Incorporate into a Meal! 
As soon as I tasted the Southwest Black Bean Hummus, I knew I wanted to incorporate it into a burrito. Midweek, it was pretty tough for me to go to the grocery store so I made due with what I had available and voila, a healthy single-girl burrito!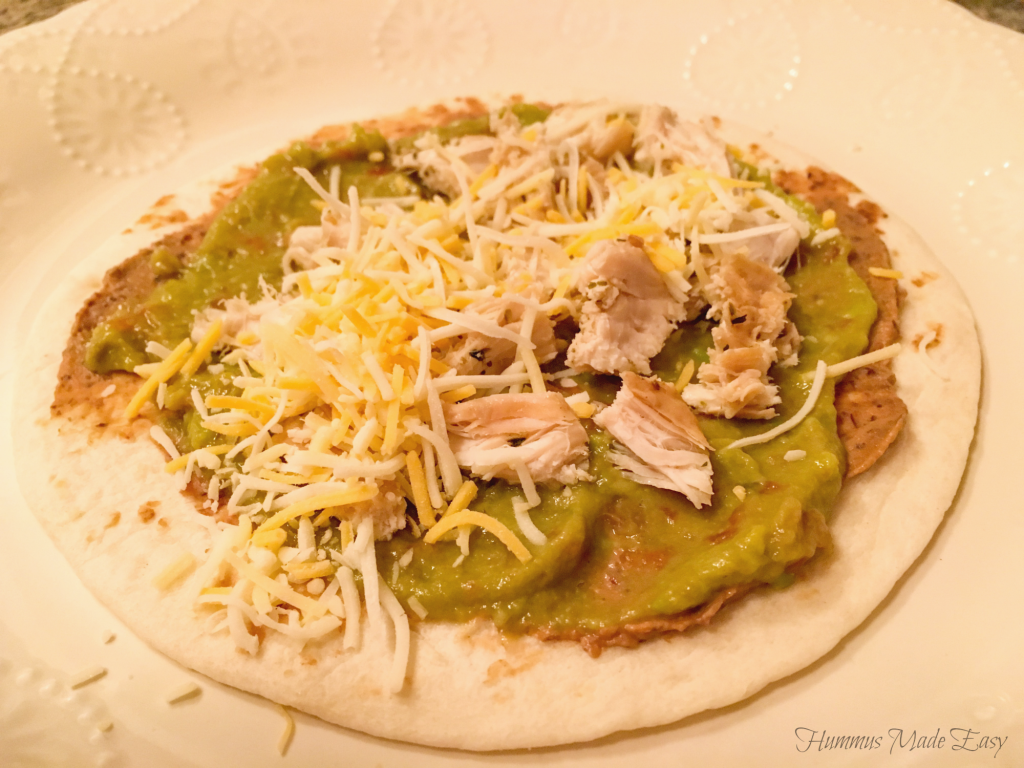 Ingredients:
Bush's Southwest Black Bean Hummus
Flour Tortillas
Grilled Chicken
Optional: Any fillings of choice: veggies, cheese, guacamole, salsa, etc.
Warm up a flour tortilla and spread Bush's Southwest Black Bean Hummus.
Add a layer of guacamole and salsa (and any other ingredients at hand).
Add grilled chicken.
Top with a little bit of cheese.
Roll into a burrito or eat as a taco.
This is a super easy meal which can easily be portioned controlled. Filled with protein and whatever ingredients are easily available in the kitchen, this meal has turned into my go-to midweek dinner!
What's your favorite way to eat hummus? What flavor do you want to try first? 
Search #HummusMadeEasy for more amazing recipes!
For more amazing product and recipes ideas: Bush's Hummus Made Easy |Pinterest Hummus Made Easy Board