The weekends just fly by too fast don't they?! There's never enough time and never enough room in my stomach. Which remind me… I need to start running again! This past weekend, I hung close to home but was still fascinated by new surroundings.
First up, Fork In The Road, Arlington, Texas. Just a small restaurant with a few tables, be ready for a vintage, comic book/superhero and hard rock atmosphere. Have no idea what I'm referring to? Just take a visit and get back to me. Known for their "Crackeroni", I fell in love with the Cranberry Chicken Salad Sandwich. So delish, I can't talk about because it's after closing and I'm going to want another!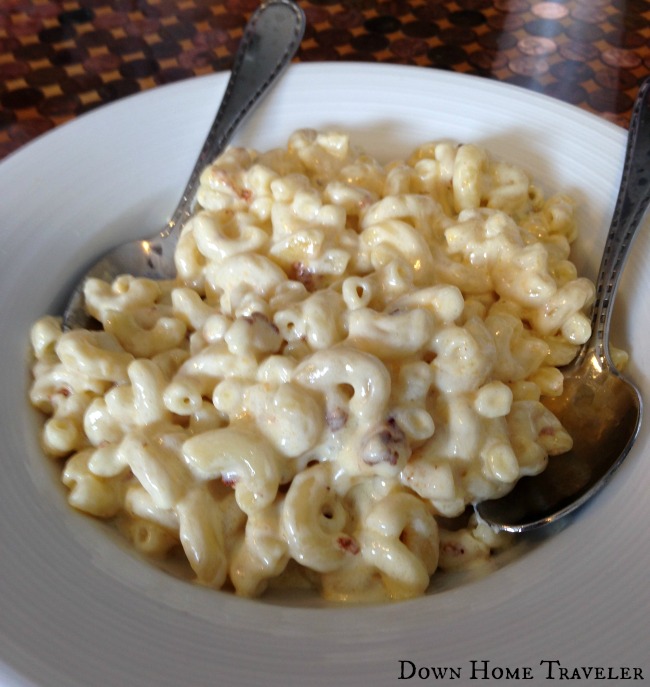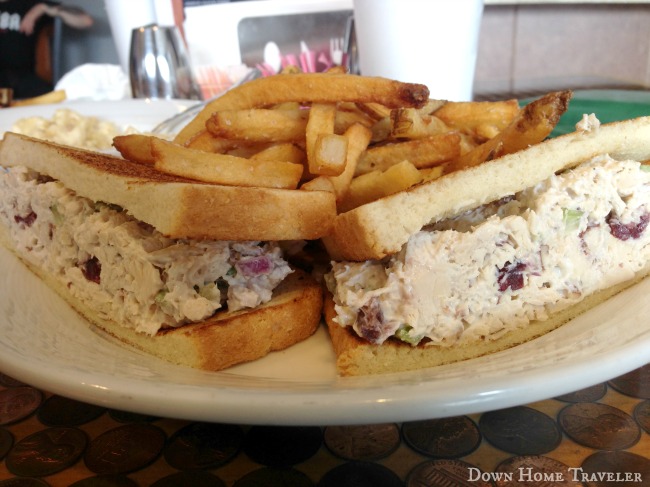 Next up was Cat City Grill on Magnolia Street in Fort Worth. If you haven't noticed, Southside Fort Worth is one of my favorite areas. I could spend all day over there exploring. There's so much to see and eat! Great houses, fantastic restaurants, art galleries, whiskey distillery, local breweries… and nice cars!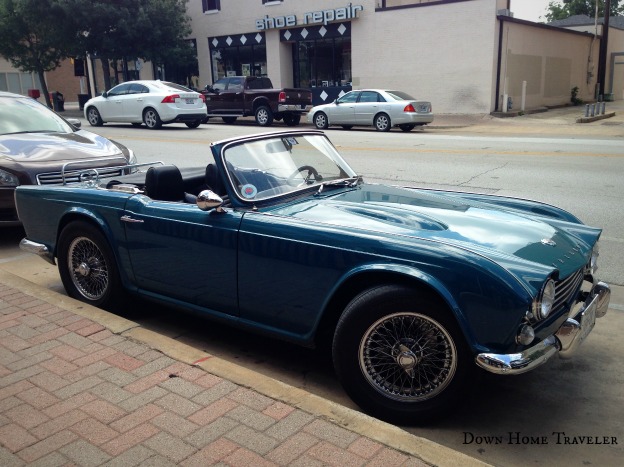 Back to Cat City Grill. The atmosphere in this local restaurant is phenomenal. The food is even better. I wish I had my actual camera as opposed to my cell phone. It just gives me an excuse to go back! On Saturday and Sunday's they serve a brunch. At first I was a little upset because they didn't have pancakes but have no fear, delicious food is found here!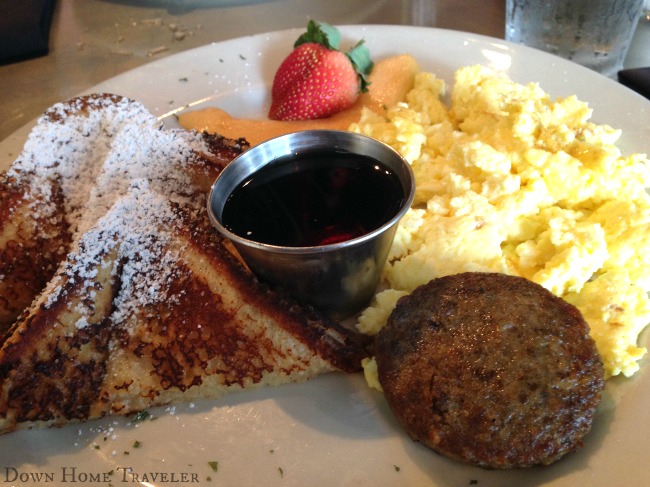 I was down for breakfast foods which hit the spot but the Shrimp and Grits… Oh my! Oh my, oh my! Jalapeno cheese grits with baby shrimp topped with two large shrimp. A little bit of spice to hit the flavor pallet but not too much to turn you away. This dish had a way of making you want more and more and more!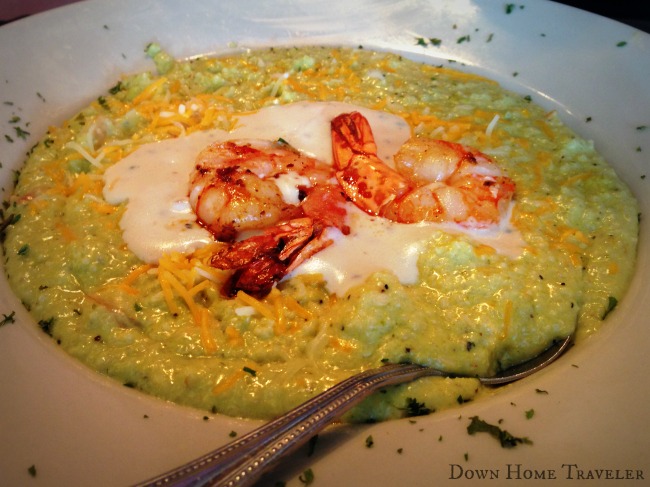 Sunday evening was capped off with a show to Mr. James Taylor. I'll tell ya, sitting seven rows from the stage is something I can get use to! He put on a phenomenal show! Thank you Kim! (Again, sorry about the fuzzy iphone camera. Hard to take a photo when you're body just moves to the beat!)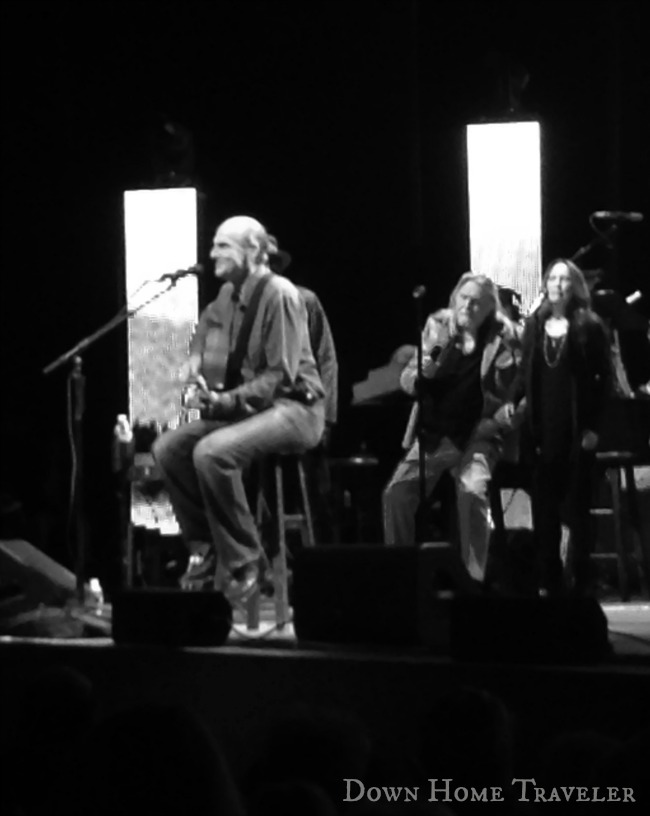 And to end it all off, pretty lady and a pretty car! That's a Rolls-Royce! It's not everyday you see one of these!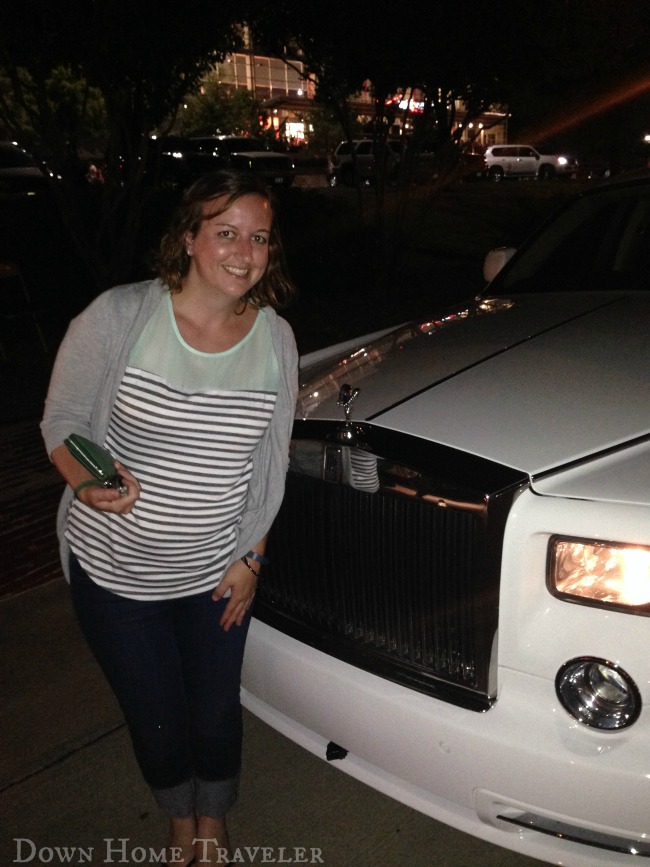 My weekend in a nutshell! I hope y'all had great adventures over the weekend! Now let's start planning the next one!