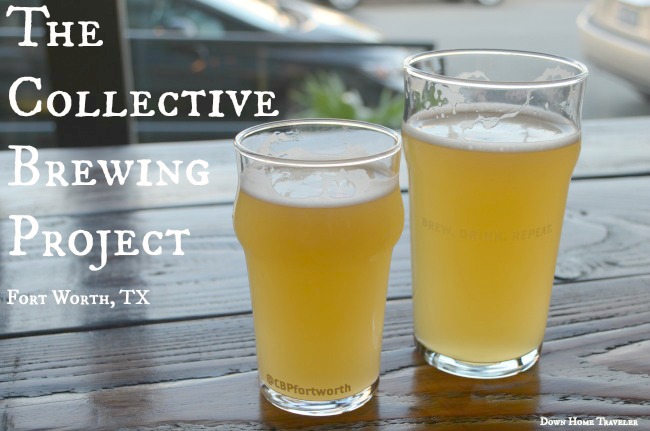 This past weekend, the newest brewery in Fort Worth opened it's doors and quickly became one of my all time favorites – The Collective Brewing Project. The location, atmosphere and most importantly flavor left us wanting to spend our entire weekend here. Take a look!
Situated just south of I-30 in Southside Fort Worth, the renovations to this building are amazing. Whether it was the lighting fixtures, table tops or the exposed brick (who doesn't love exposed brick), it left an industrial feel. Cozy, familiar and relaxing. A perfect weekend location with friends and family to relax and bask in good company (and beer).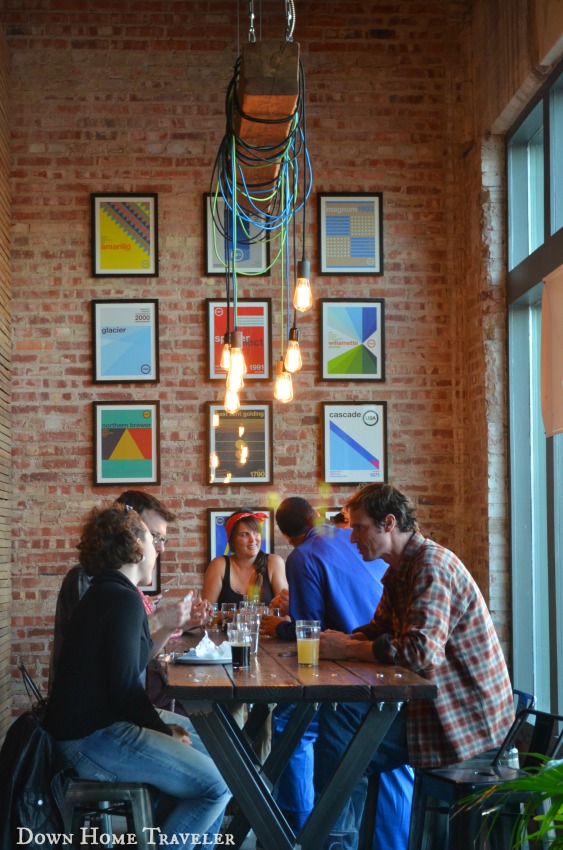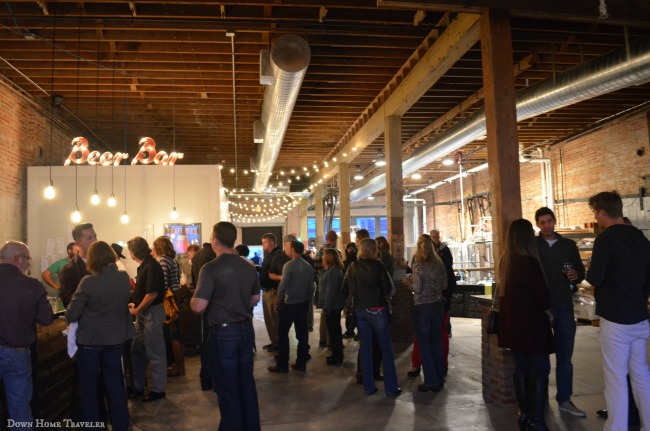 It's not just the interior but the outdoor capability. With a grand spot in the back, it's perfect for taking in the excellent fall weather around. A good ole game or two of cornhole (aka bags), tables, a little live music perhaps (I'd personally love to see Grady Spencer playing back here – hint, hint), the opportunities are endless. For the opening a food truck was parked nearby but I'm sure the future holds endless opportunities for this space. (And if CBP happens to be reading this I'd love to help you plan some events back here.)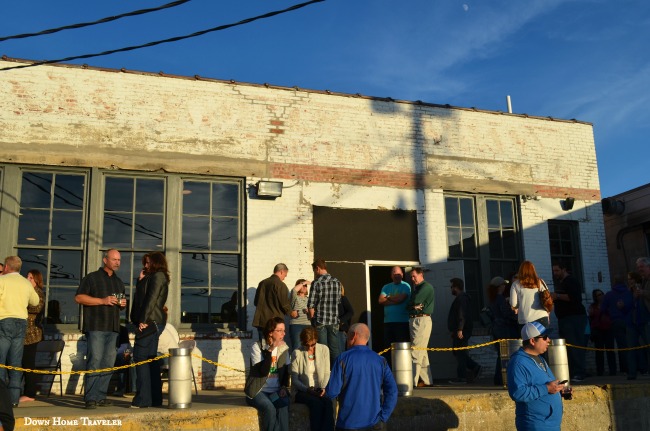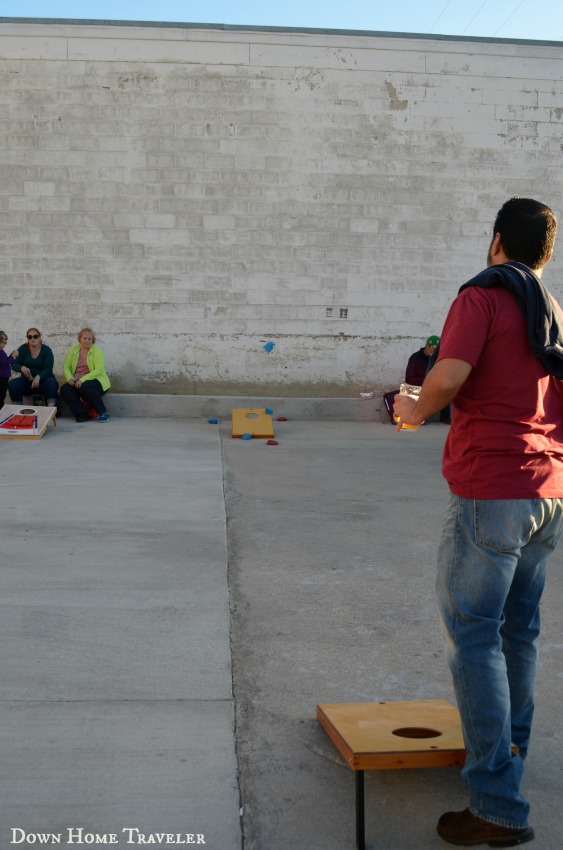 The Beer
Let's get to the whole purpose of this place! It's all about the craft beer. To me, The Collective Brewery is really unique. My entire goal is to try something different and unique. Varieties of flavors, ingredients, smells and let's face it clever names are always the icing on the cake. The Collective Brewery doesn't disappoint.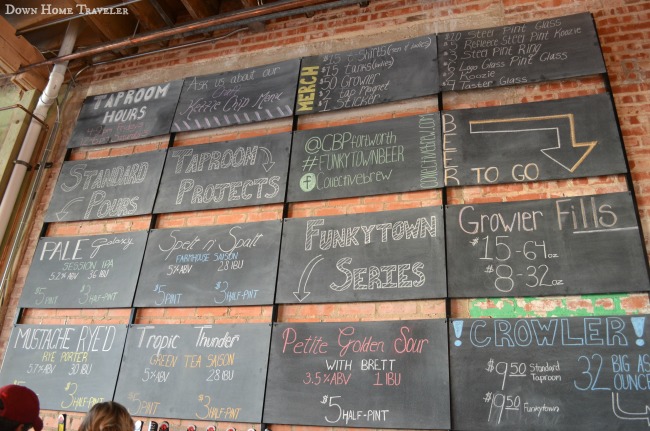 Mustache Rye'd was definitely my favorite out of the five on tap. A smooth, roasted flavor that has a slightly bitter finish that quickly fades. A great rye porter. I'll definitely be back for more of this one.
A first for me was the Petite Golden Sour – a sour beer. Actually, I heard this was a first for quite a few folks at the event and I think we were all just as eager to try it. Sour beer isn't something that's been sticking out in the Fort Worth beer scene (unless I've been missing something) so CBP has found a great niche. The taste –  a lot like a grapefruit, tart, easy to drink. My only quarrel is the smell… it is worst than the taste but you get over that pretty quickly. Don't let that deter you!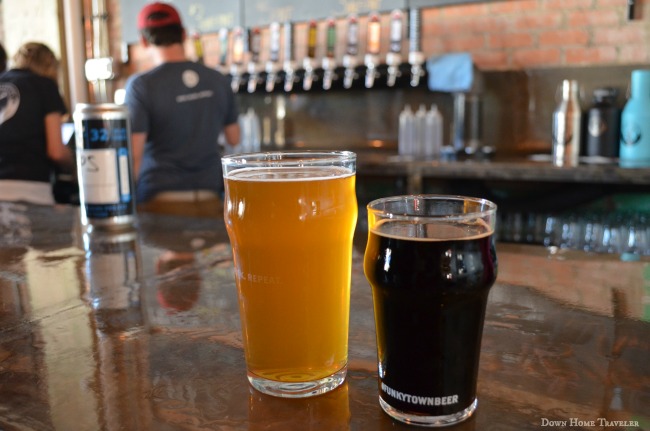 What I absolutely love about the beer are the options available… in sizes.
Pints – no explanation needed here.
Half pints! These had to be made for me and brewery tours. Going to a brewery and not being able to try everything on tap, well who likes to do that?! Or sometimes you'll get a pint just isn't for you. This is the PERFECT size to try everything. For instance, five beers on tap – got to try every one.
Crowlers – this is also something that I haven't seen in the Fort Worth. 32-oz cans ready to fill with the brew of your choice to take with you.Really, can it get any better than that?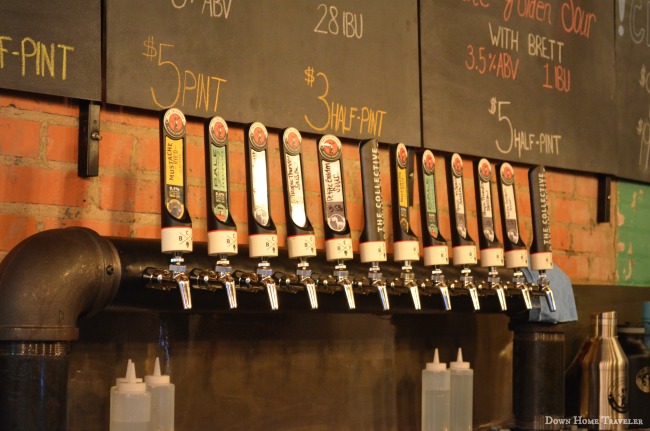 If you are in the Fort Worth area and looking to try something unique and new – this is your hot spot. Easy to find off the highway, ample parking and I guarantee you'll leave with a smile on your face – we did. These guys definitely have something to be proud of!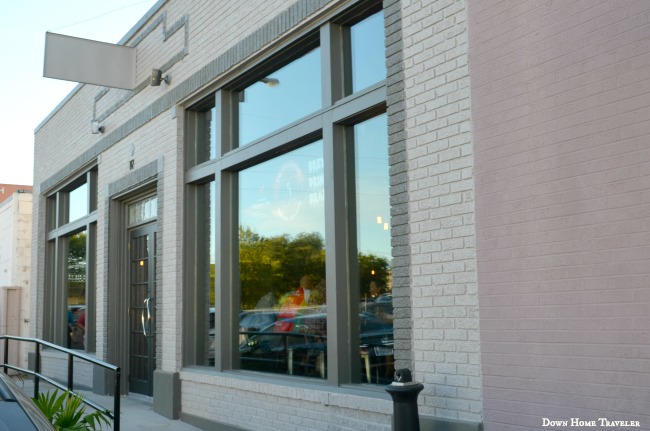 The Collective Brewery Project
112 St. Louis Ave / Fort Worth, Texas 76104