This past weekend, we headed to Austin to celebrate a wedding of a couple friends, to say "safe travels" and "see you soon" to another friend moving to Tennessee and all the while saying hello to lots of people who we haven't seen in a little bit. It was an exciting weekend. Something that didn't happen was a lot of picture taking which is unfamiliar territory to me but there's a lesson that dawned on me along the way…
Sometimes we need to take a moment. 
It's great to have all of these moments captured using photographs, videos and other social media aspects but I think it's even more important to put it all down and savor it. As much as I wanted to share with everyone how absolutely beautiful the venue was at the wedding, the group dinner and delicious food we ate in Austin or the fun we were having on 6th Street after the wedding – it's one of those times that I just needed a moment with no strings attached.
With that being said, I have one photo to share which has turned out to be one of my favorite photos taken of Spencer and I.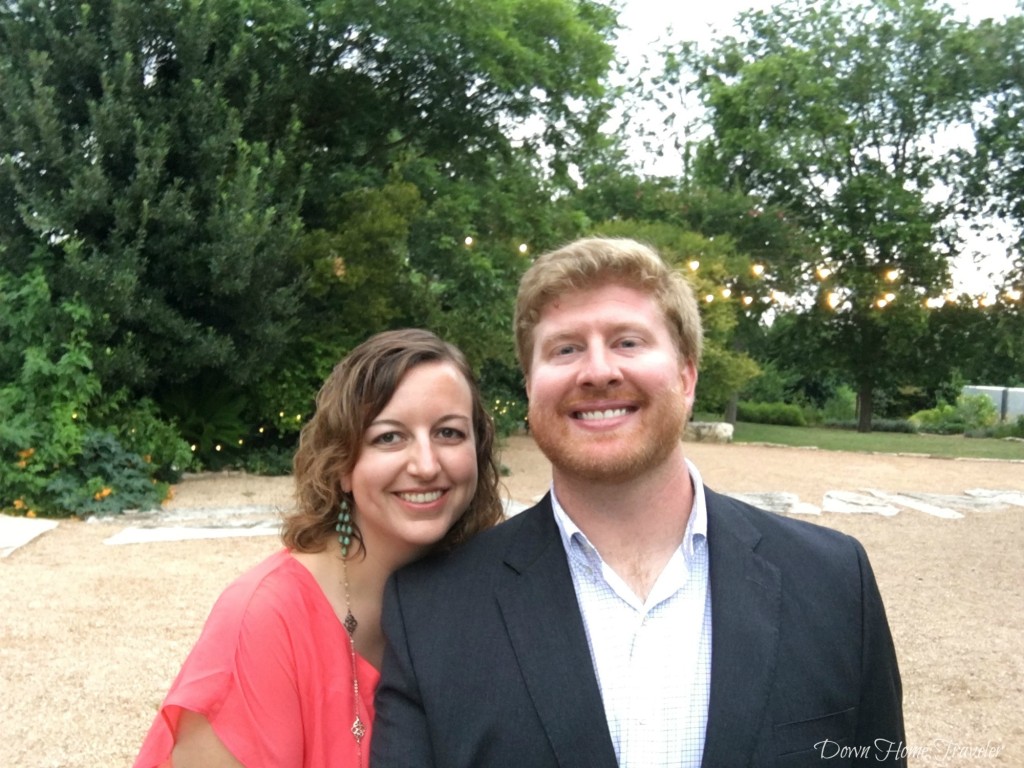 As for festivities and places which we enjoyed in Austin this weekend, here is out list.
Wedding Venue: Barr Mansion Ranch
Absolutely beautiful with an old, Southern mansion, white-stringed lights throughout the property and a beautiful glass faced building in the back.
Dinner: Matt's El Rancho
Tex-Mex at it's finest. The salsa is delicious and spicy. Sit outside to enjoy the fresh evening air and Austin culture.
Breakfast: The Kolache Factory
After Wedding Festivities: Buckshots on 6th Street.
Order a Mass Attack in honor of our friends. It's on the menu list!
Have you put your camera down lately to enjoy the moment in the moment?