Happy Jack Road
(aka Wyoming Highway 210) is a road in the middle of nowhere. It stretches about 40 miles between Cheyenne and Laramie, Wyoming and amazingly enough it was probably one of the best 40 mile drives I could've asked for. I'm sure the people who live out there think "What's so great about a road?" but to me, there's absolutely nothing out there – that's what's so perfect!
Leaving Cheyenne, I had a slight detour trying to find Happy Jack, I accidentally turned onto this dead end road facing the F.E. Warren Air Force Base. Whoops… I didn't want to go there. Then I found my way back and off I went.
You ever see those "I Survived" shows on TV where they talk about how you probably shouldn't have survived this event in your life, but you did? For some reason it always gets me, those people who get stuck on those roads when a blizzard hits and they're literally in the middle of nowhere (even though they drove thru the gate at the beginning of the road telling them not to pass)…. yea I'm pretty sure Happy Jack is one of those roads. When I hopped on this two lane stretch, there was a gate, and a sign, "Do Not Proceed When Closed". Dually noted.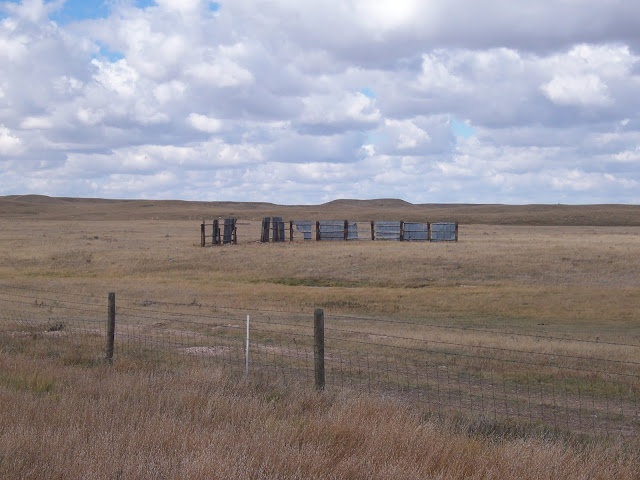 When I started out, the landscape was pretty flat. Little did I know how much that would change by the time I reached the end of the road. I would occassionally pull over to take a picture or two and try to soak it all in. The wind was blowing so hard my car door wouldn't stay open.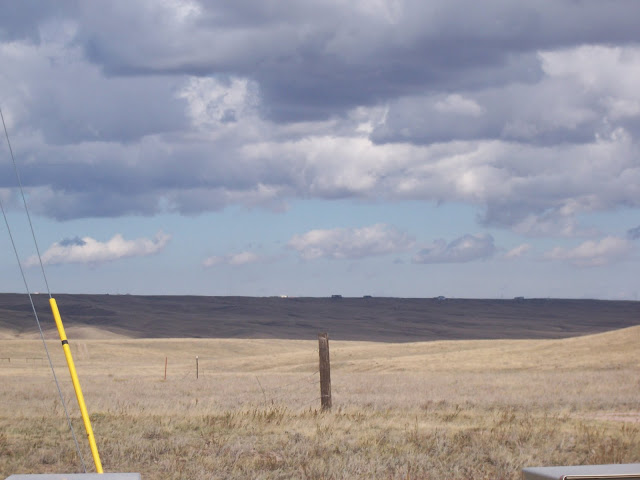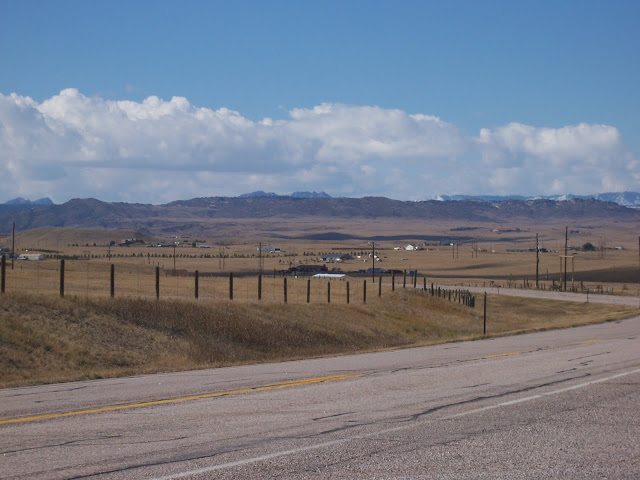 I think this was the only group of homes that I saw along this entire 40 mile journey.
I wonder if it's changed at all.
Imagine waking up everyday and seeing the Rocky Mountains like that?
Lucky folks. It's gorgeous!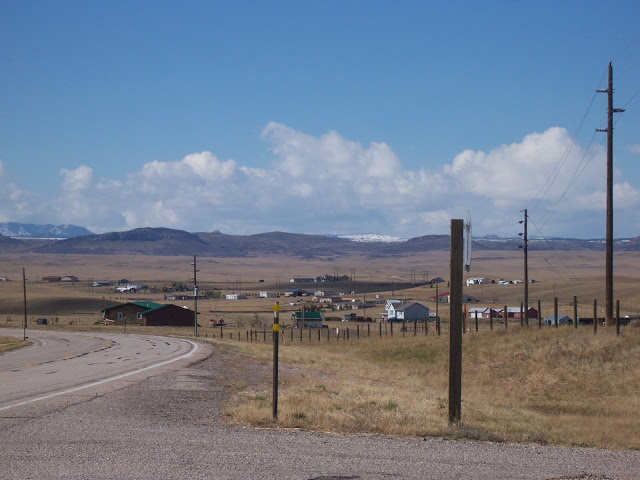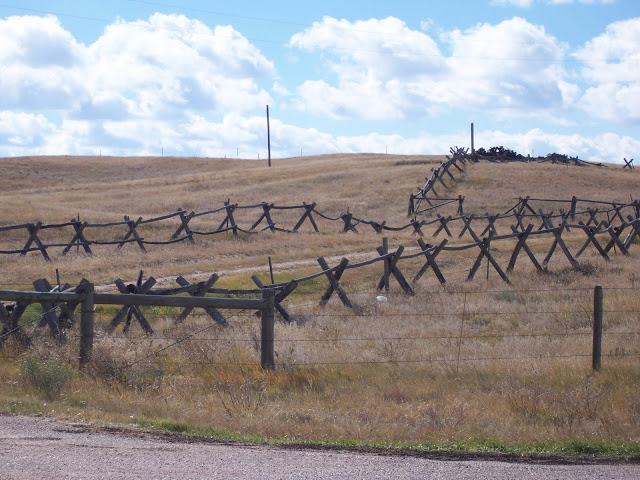 Occassionally, I would run into these, well I'll just call them driveways. You could never see a home, barn, shed, nothing. Just the entrance.
This would be my kind of place to live!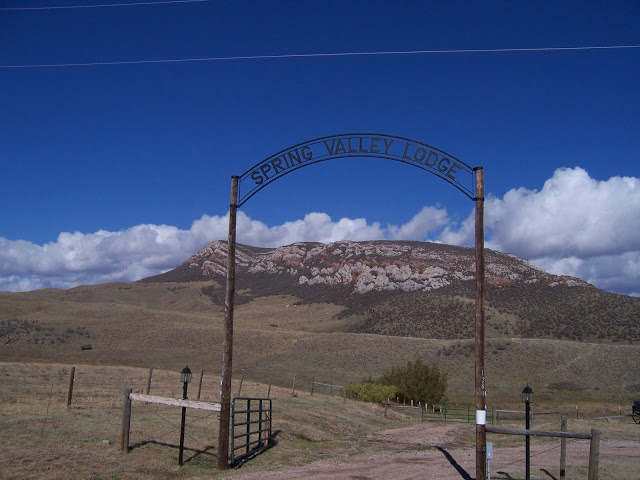 The more I traveled down this forty mile stretch, the more the scenery changed.
No longer was it a prairie where I didn't need a jacket. Soon there were plateau's off in the distance. The sky was so vast, so large. Vermont doesn't have red rocks embedded into the side of the mountains like this so it grabbed my attention, it was beautiful.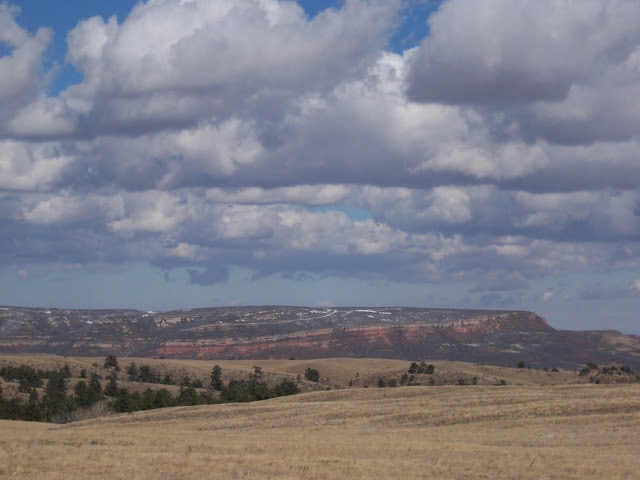 Plateau's off in the distance welcomed rock formations, colder air, higher elevation and snow!
Two water reserviors were also nearby (Crystal Reservior and Granite Reservoir). These reserviours supply water to Cheyenne.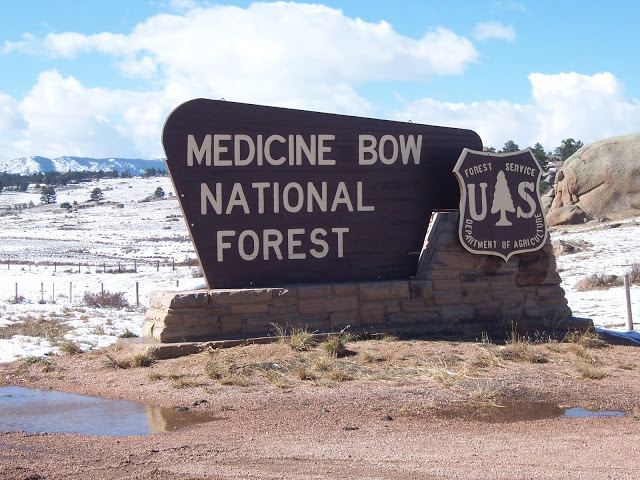 Medicine Bow National Forest is a little over halfway down Happy Jack Road. Created in 1902, it was named for the numerous Native American tribes who would meet for powwows searching for Mountain Mahogany. This wood was excellent for making bows and used in rituals to heal disease and illnesses.
It really makes you think back to a hundred plus years ago what the land was like. Besides this road winding through, I really don't think it would've been much different.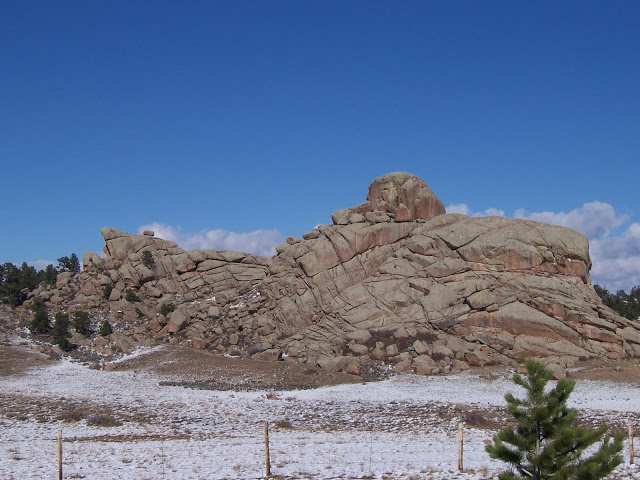 Happy Jack Road eventually meets up with US 80 / US Hwy 30 which leads to Laramie.
The end of the road brings visitors center (hello bathrooms!) as well as this giant statue in honor of
Abraham Lincoln
. Sitting like a prize at the end of the road… He and his giantic head statue.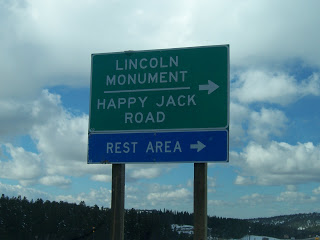 The monument was built to commemorate Lincoln's 150th birthday. Sitting at 48.5 feet tall, the head alone is 13.5 feet tall. You can't miss it!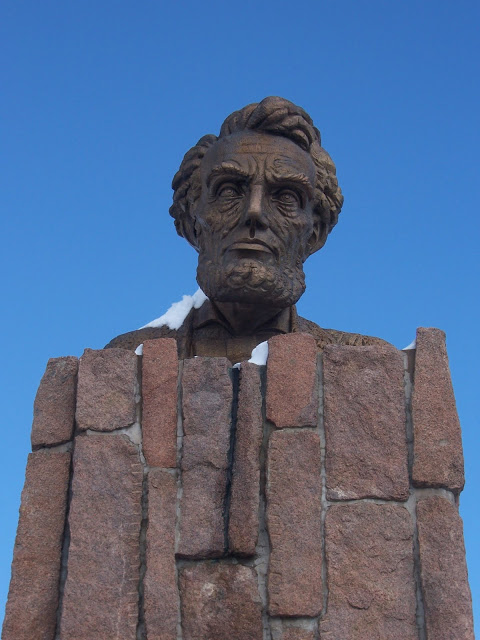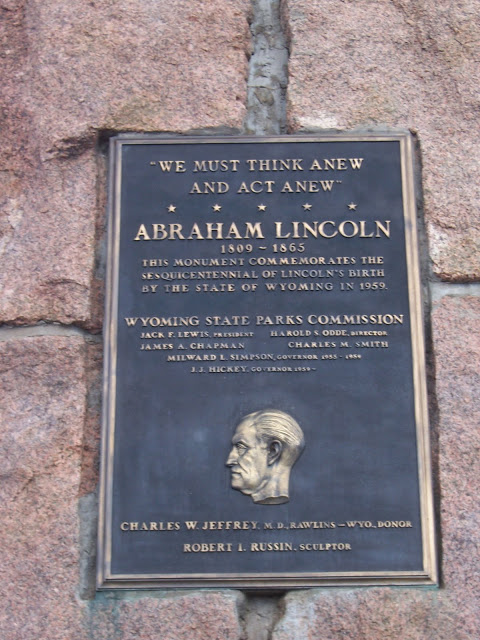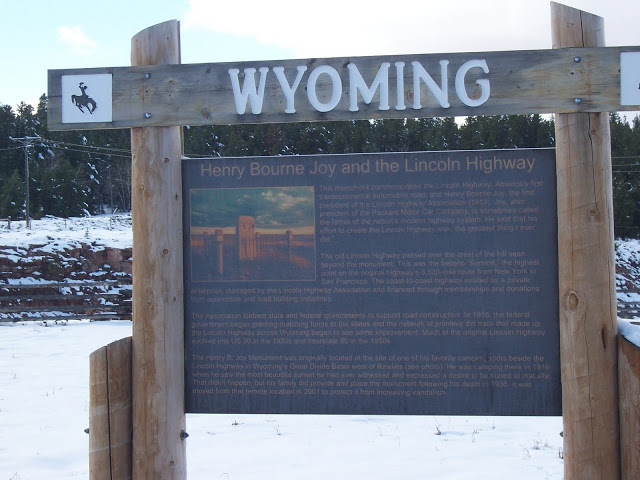 That's it for Happy Jack Road, one of the best drives of my life thus far. Vast and diverse you definitely clear your mind on this drive.
Now we're hoping on I-80 and heading the Laramie!
Has anyone else driven Happy Jack?