As previously mentioned, a recent trip to Oklahoma left me in awe of the beauty of the country. Not that I didn't already realize this but there's something completely different in the South as opposed to the North. It leaves me in a peaceful state that the world can seem so busy and hectic but then find yourself in a completely tranquil and beautiful surrounding.
As I left The Pink Pistol, perused around town and left to go home, the sun was beginning to set. On my way back towards Texas, I was surrounded by rolling prairies and silhouettes. The best one was of a cowboy walking across a field at the top of a hill (compared to where the road was) and all I could see was the outline of him, his hat and the beautiful sky behind him. If only, I could've stopped and grabbed some of these moments. Here are a few that I was able to capture.
Notice the windmill in the middle of the trees. This may be my favorite photo. I wish you could've seen this sunset. Ah!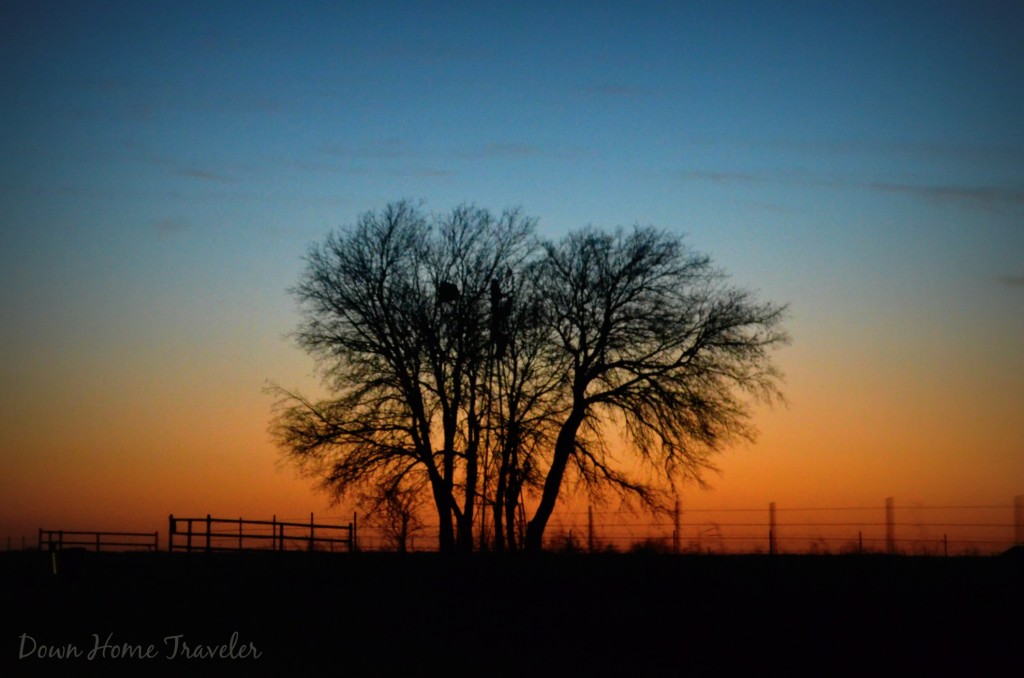 Hitting the road…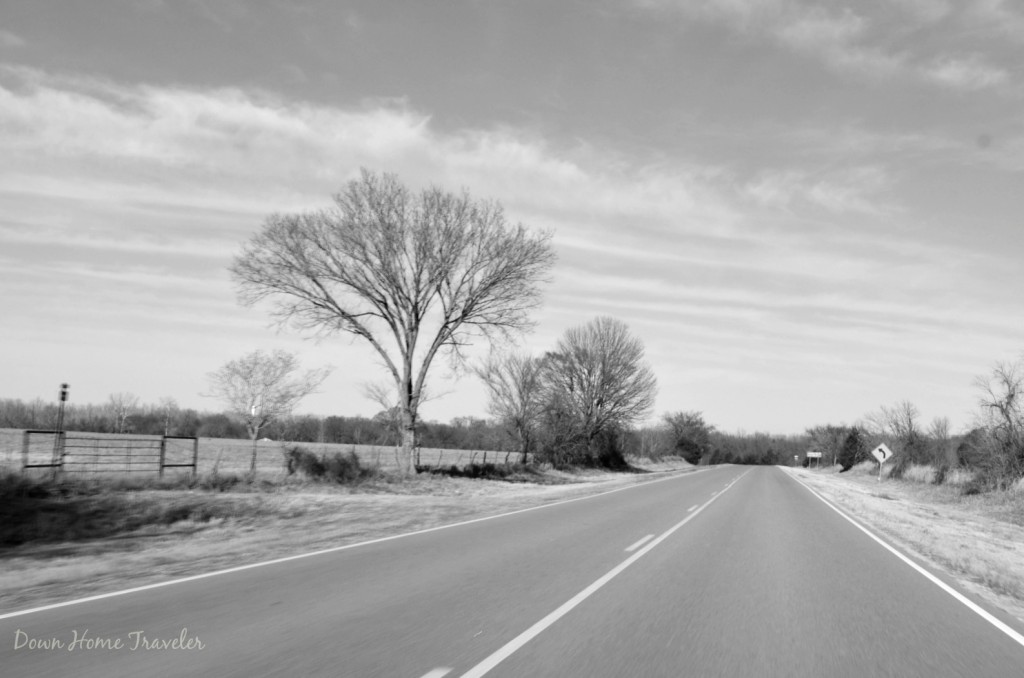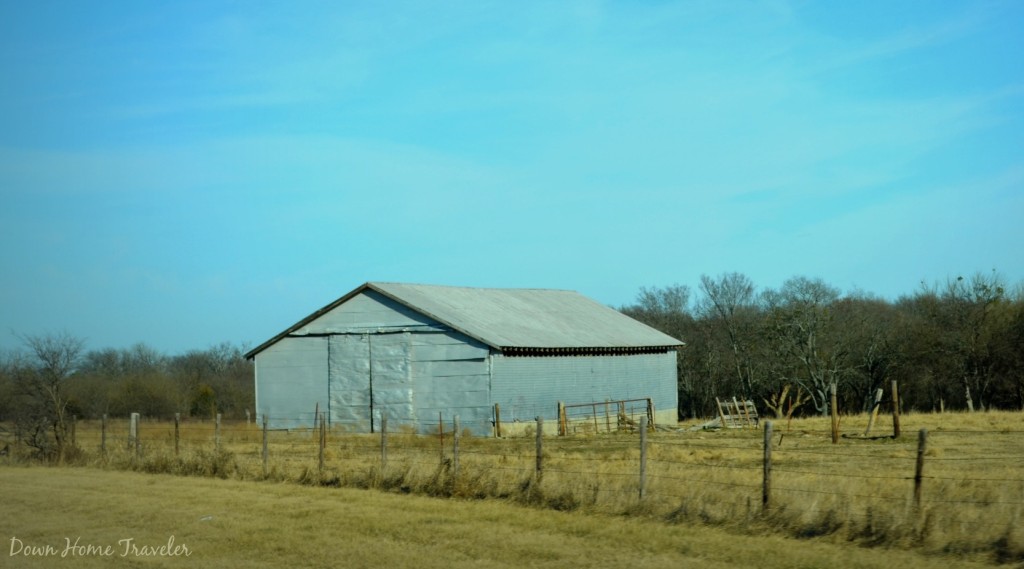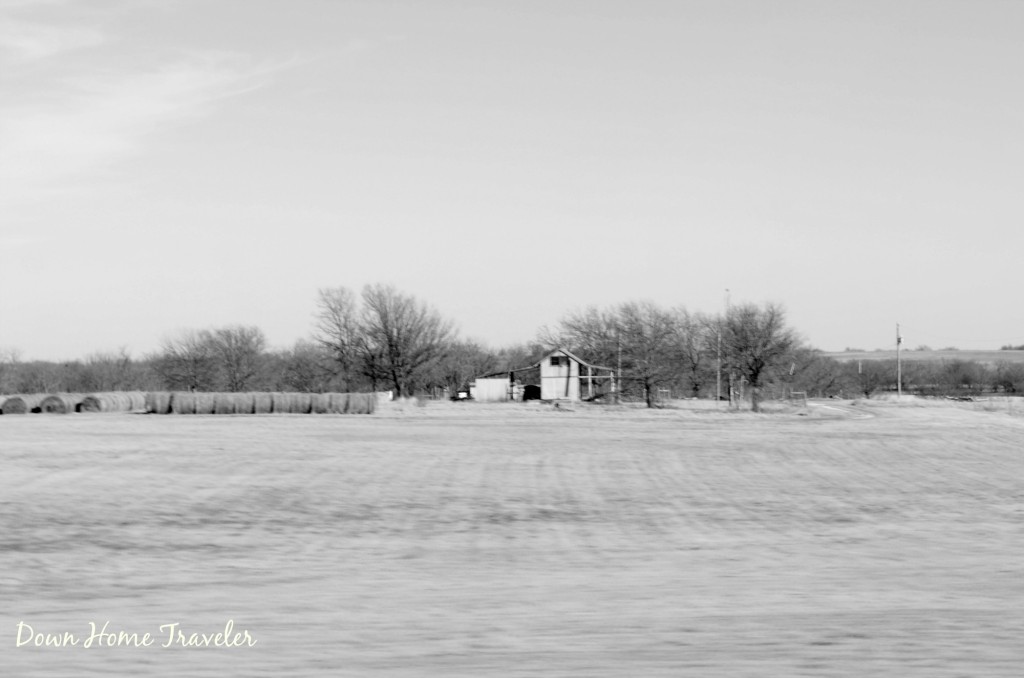 This was at a crossroads. After a while I forgot where the Texas / Oklahoma border was so I'm not exactly sure where this was except off Highway 377. In the middle of nowhere, surrounded by fields, lies this little ole truck stop.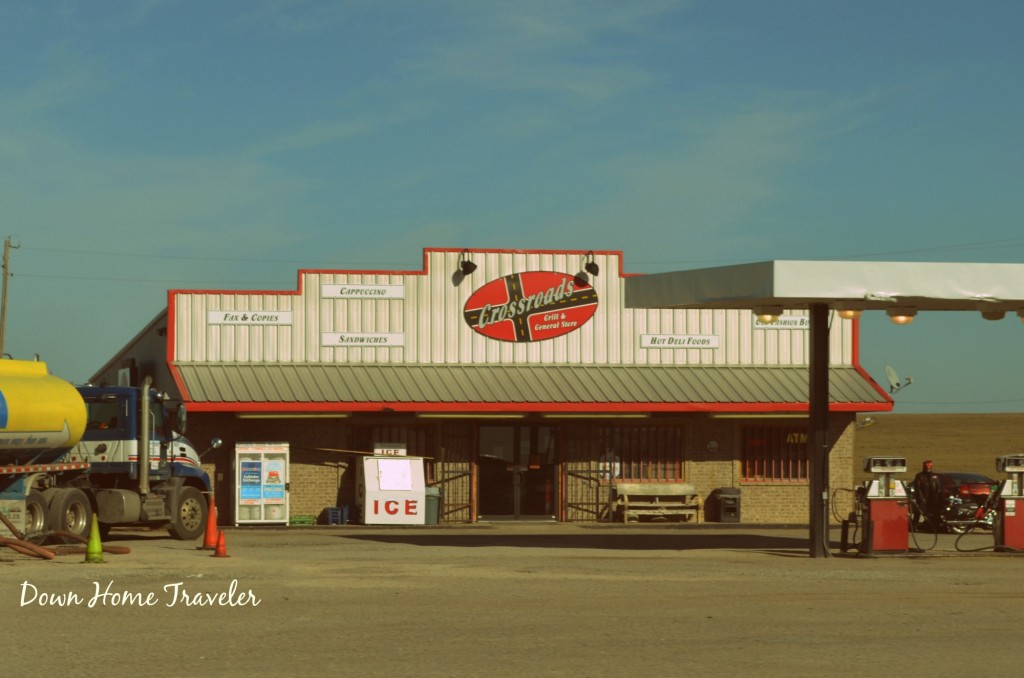 Welcome to Tishomingo, Oklahoma. Home to Miranda Lambert and Blake Shelton. This town seems so peaceful. I love these small towns! Old style Main Streets, art work on painted brick. Character – something that's lost in the big cities.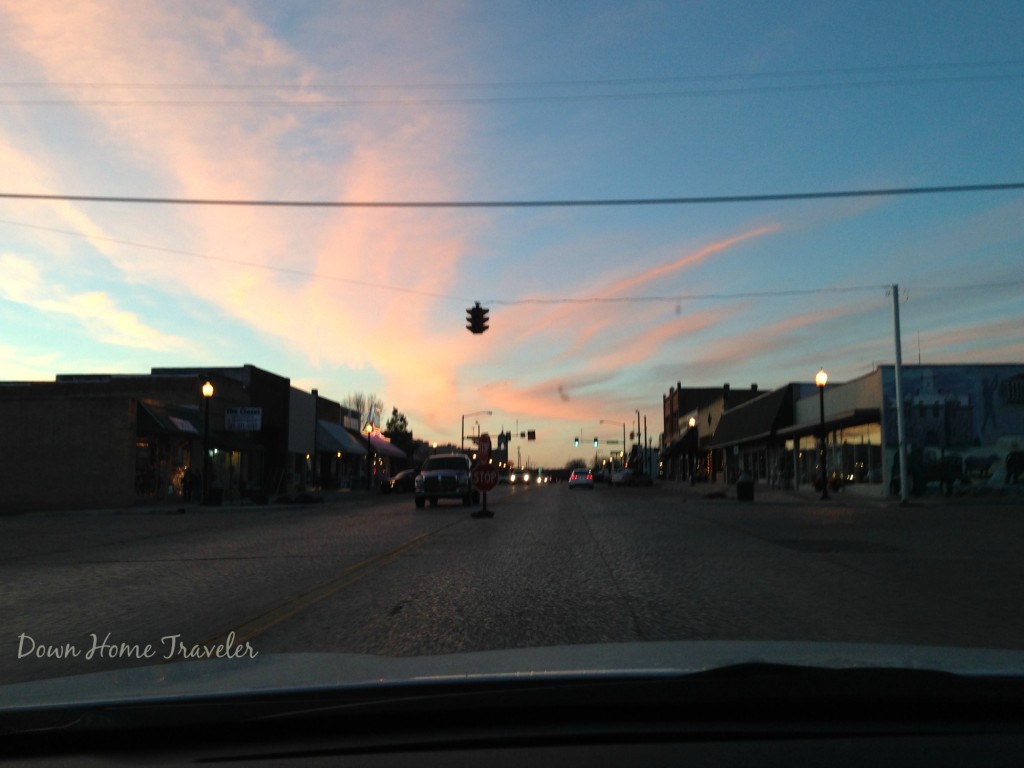 After I finished shopping at the Pink Pistol, I took some time to drive around and check out the "sights". Mostly because I absolutely love these little towns and all the hidden gems in them. A few sights I found along the way…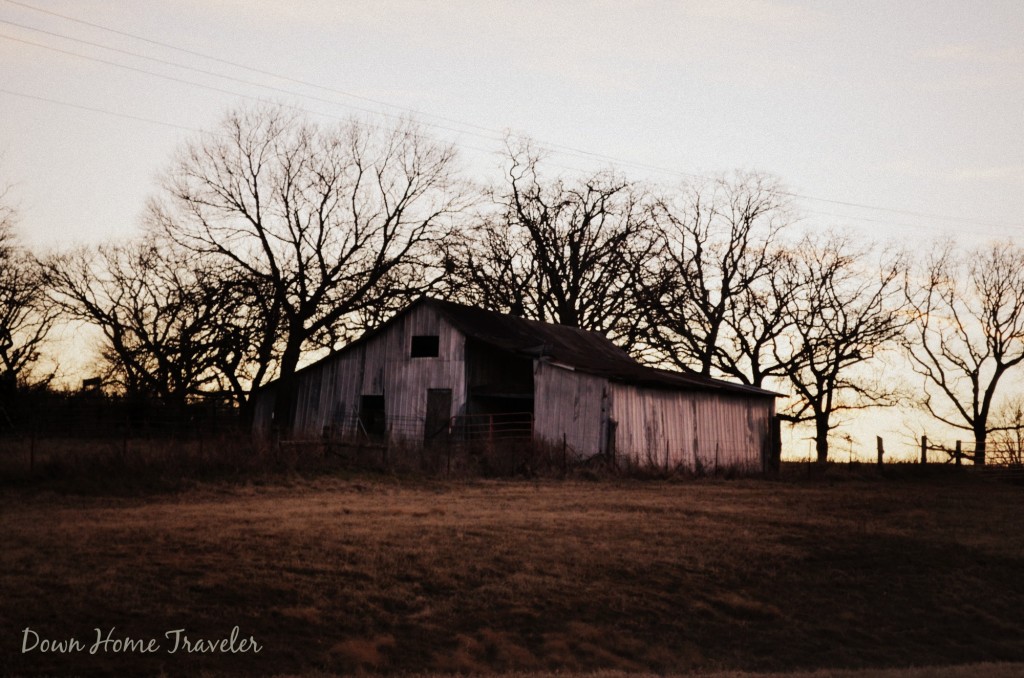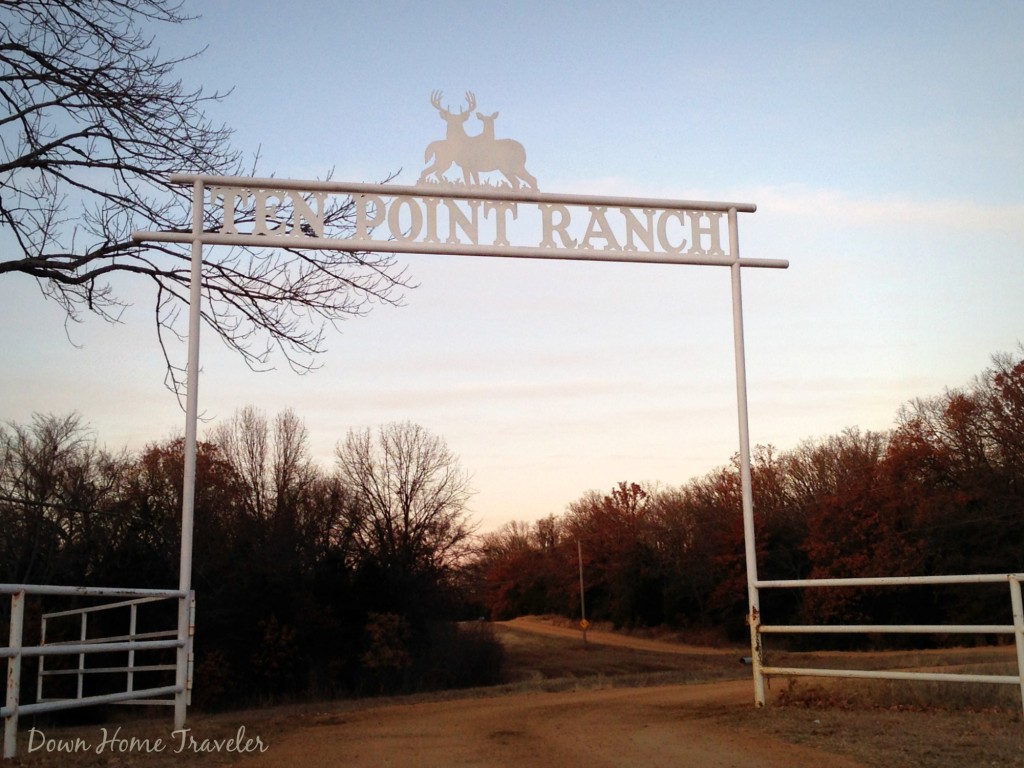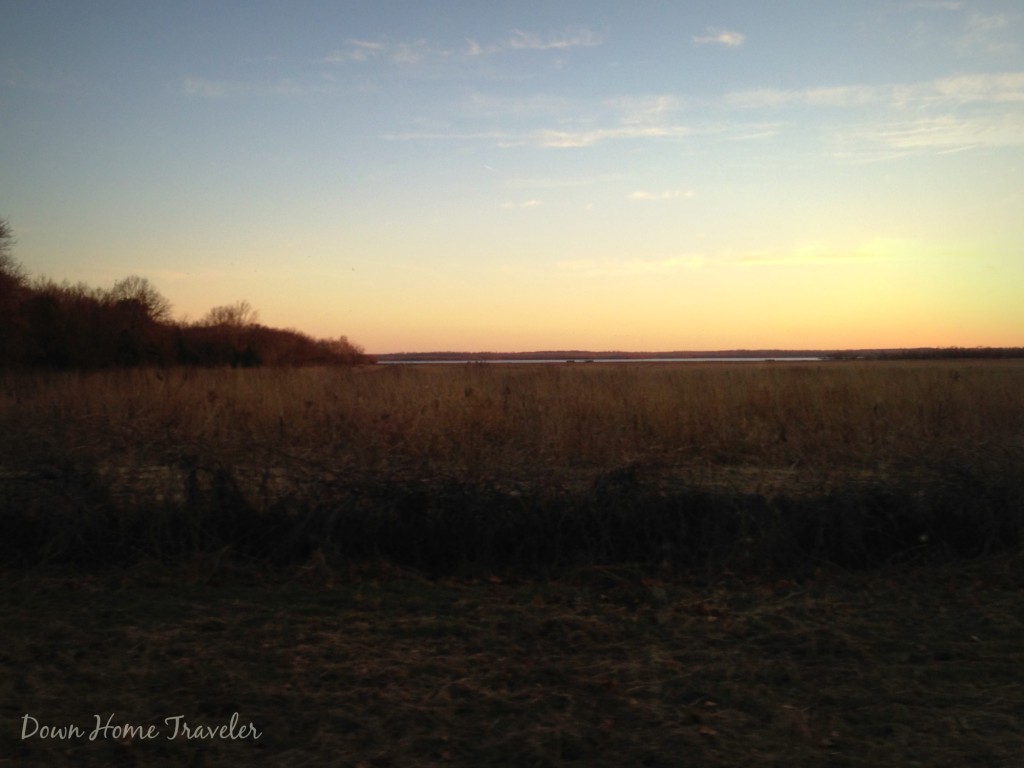 I mean – look at that view. Talk about wanting to park your car and take a break from the world. Too bad I had a drive home ahead of me.
Hope you enjoyed these! Have you gone on a drive recently? I'd love to see or hear a glimpse on something you've seen!