So as many of you know, we attended a wedding in Fort Walton Beach, Florida this past weekend. This meant a 10-12 hour drive, one way, depending on how many times we stopped. Driving thru five states with good people is pretty fun but more on all that goodness later. I'm about to tell you about greatness.
Now, Sy and I have become hooked on this show called
Duck Dynasty
. It is greatness. It's based on these hillbillies in Louisiana that became millionaires by inventing duck calls. Regardless, they are funny, wise and completely personable and I can't get enough. If you haven't seen the show, take a moment to stop reading this post and go ahead and set your DVR to record every upcoming episode. Go ahead. Every episode. Yes I'm serious. Good? Alright!
So our trip began bright and early Thursday morning. I was first to drive out of the metroplex (YAY! Out of the metroplex we go!) and headed east! A couple pee breaks (thanks Ray!) and we finally hit our first gas fill up, randomly taking an exit in Monroe, LA. Here I was, at this little ole gas station (not even realizing what town I was in) and looking across the street seeing this sign that says "Bayou Pawn". Wonder what they had in there is really all that was going thru my head. I got booted from driving and as soon as we got back onto the road, I grabbed Sy's cool phone with the Internet and started Diana's rambling.
"I wonder where Duck Commander is."
"On the way back we have to stop at Duck Commander!"
"It's a weekday, I wonder if Uncle Si is at Duck Commander."
"Ah hell, we should've tried to find it on our way thru Monroe!"
"We ARE stopping on the way back!" Period.
Sunday rolls around. I have been driving from Fort Walton Beach and we're rolling into Monroe. Florence, the navigation on Sy's phone, tells me to exit. I exit. Take a left. I take a left. I go over the highway overpass and stop at the light. What do I see in front of me… Bayou Pawn. !&%@(!
I'm not even kidding you, I took the first right past Bayou Pawn and Duck Commander is sitting right there on the left. Thursday, I was across the street from this place and I didn't even know it and with my luck Uncle Si and the rest of the gang was in Duck Commander and I was with my city folk across the street. How does this happen?! Next time, I'm going to be prepared! We're planning ahead!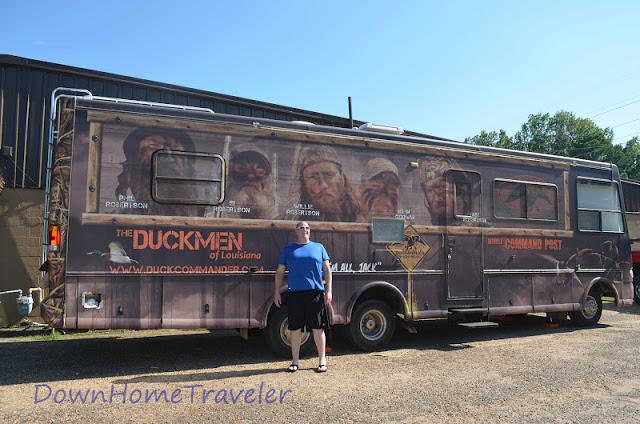 My Sy standing next to Uncle Si and the crew! "Hey" "Hey"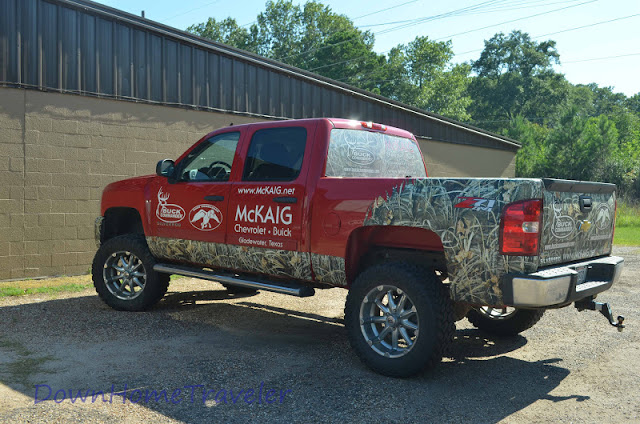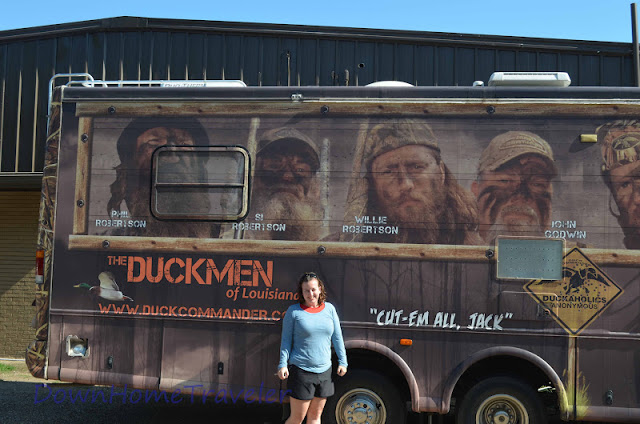 Phil!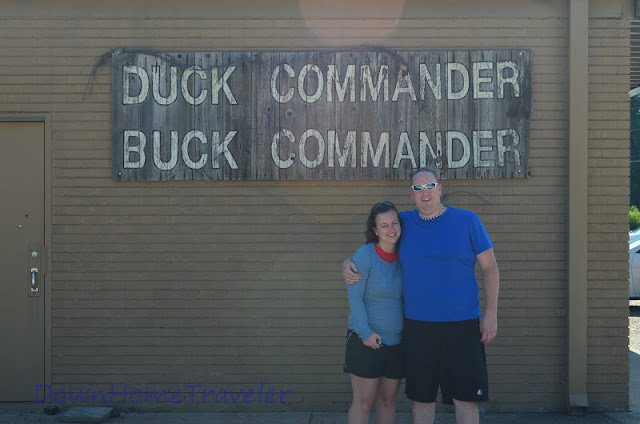 City boy. Country girl. Duck Commander love!
We just spent the last three days on a white sandy beach on the Florida coast, at a wedding at that and this is the only picture we got together all weekend. Ah well! It's Duck Commander!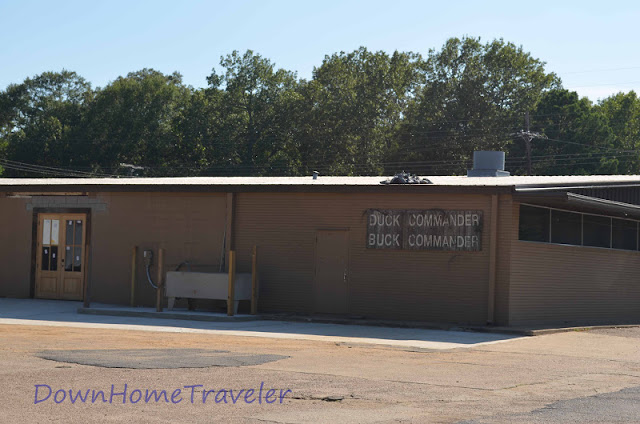 The ducks are still on the roof but it looks like Willie got a new door to his office!
To the folks at Duck Commander, you are fantastic! I've even convinced a guy at work to grow out his beard (or maybe he's convinced me he will do it). We're coming back thru in September… how about you just happen to be around one Saturday morning? Please?!Now the real question – let's be realistic here, we weren't the only ones that stopped to take a picture so I'm figuring there's some traffic to check out the building. Are any of the guys actually there during the week?