My brother (Mr. Green Mountain Man) and I have a tradition when I visit Vermont, we go on an outdoor adventure. He's pretty good (really good) at taking me to some of my favorite spots to shoot photos and exposing me to new locations, no matter what season it is. He's also great at running way ahead of me on a hike and making me feel like I'm a 400+lb person who can't keep up on a walk. I'm not sure where he gets so much energy! Sometimes I don't think he's human (he practically ran up the entire hike up Mount Mansfield).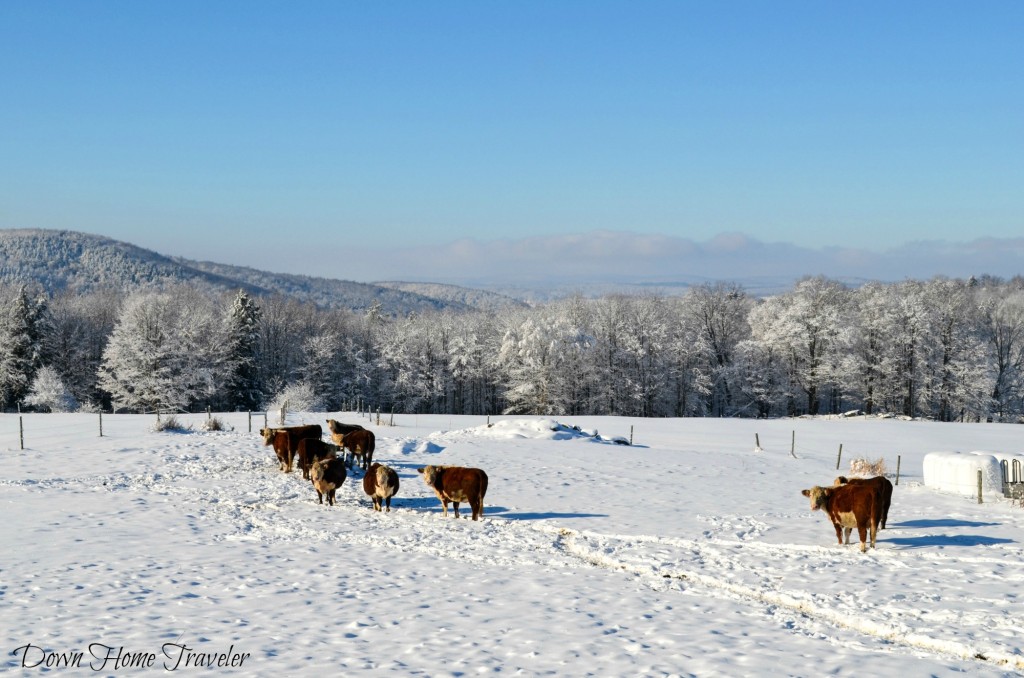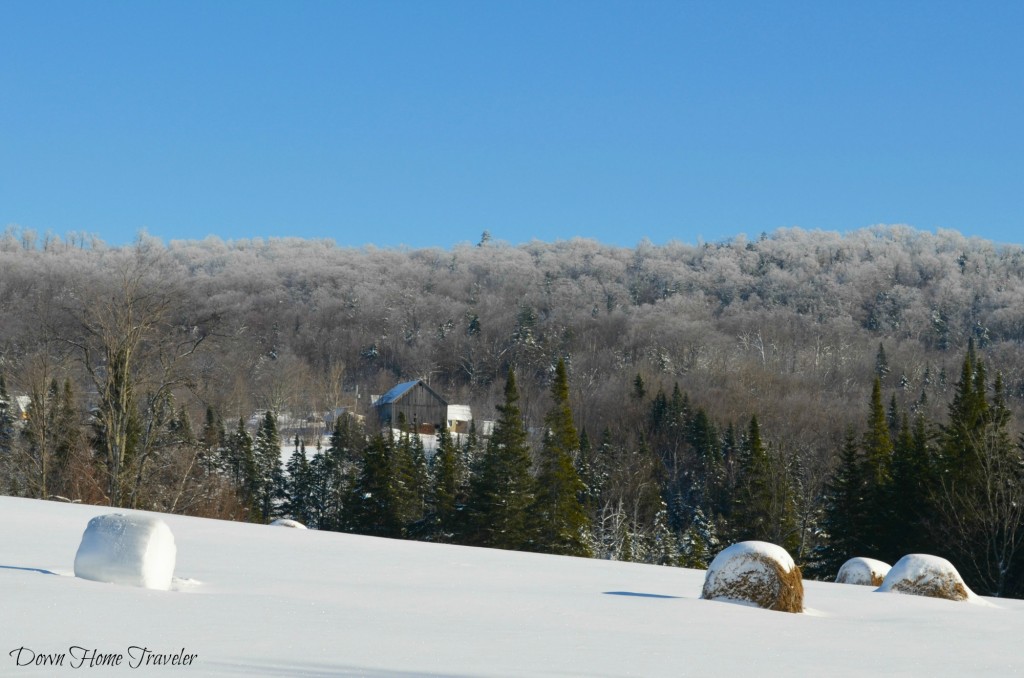 This year, we did something a little different – a winter hike. Our first destination attempt was to hike up to the windmills in Eden, Vermont where the view is "incredible". I don't doubt that it was but there was no where to park. Good thing there was a backup plan – hiking a trail to a deer camp in the middle of nowhere.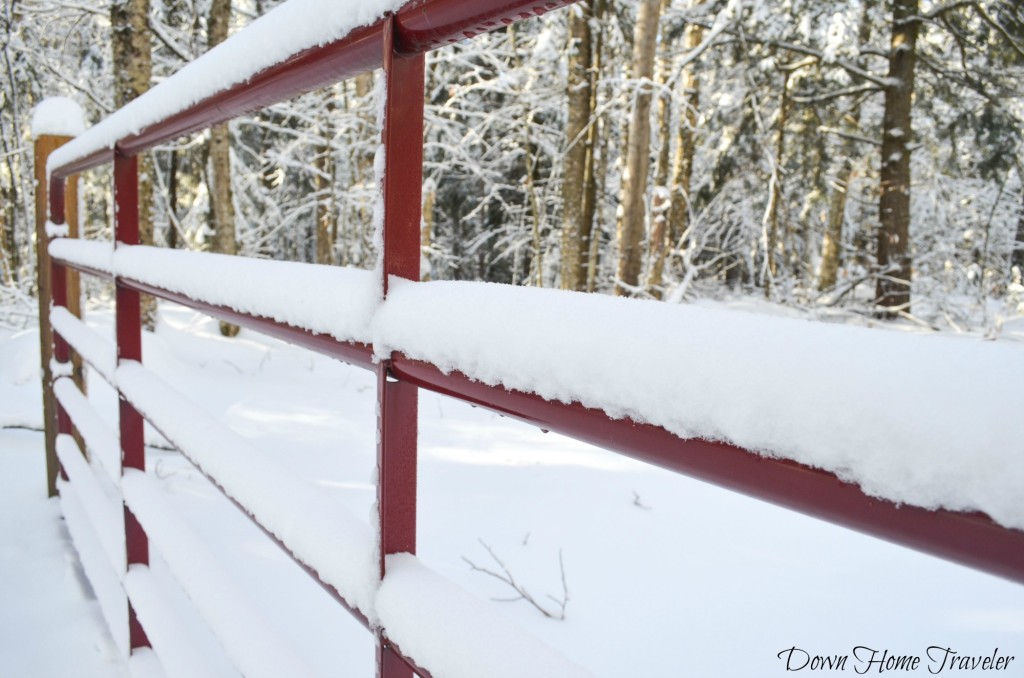 Completely surrounded by white, glistening trees this is as close as anyone can ever get to a winter wonderland. I'm convinced. The woods were quiet, silent, where you could hear the crunch of the snow beneath every step, the chirping of the birds and the sound of the snow falling from the branches overhead. The sun was shining brightly, making the temperature perfect for a walk. Although it was below 30 degrees, the day was perfect to bask in the beauty of the outdoors.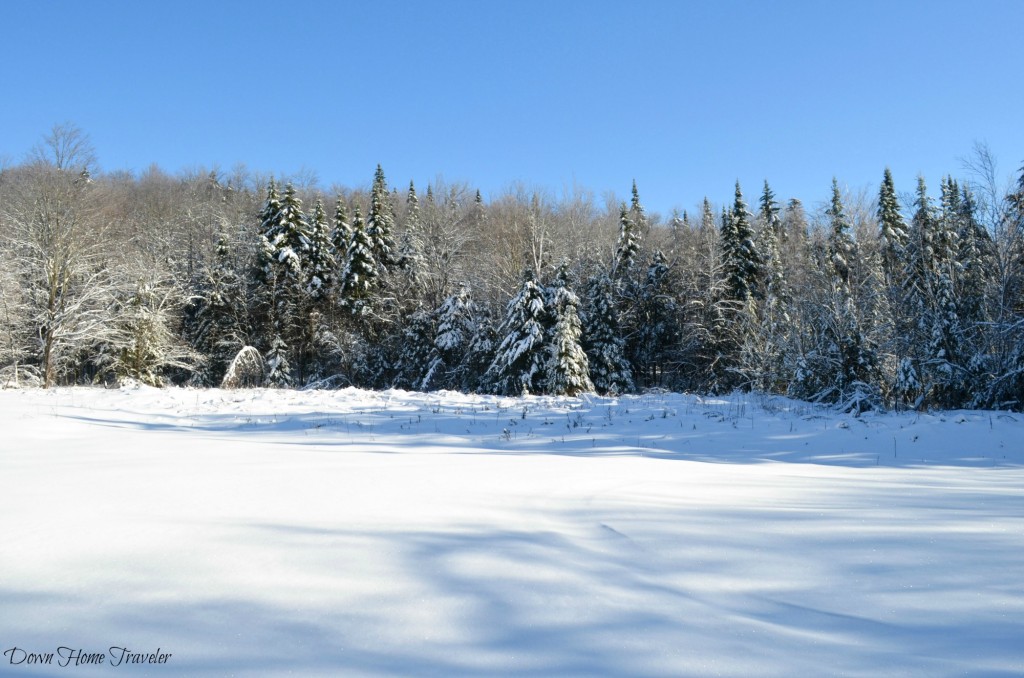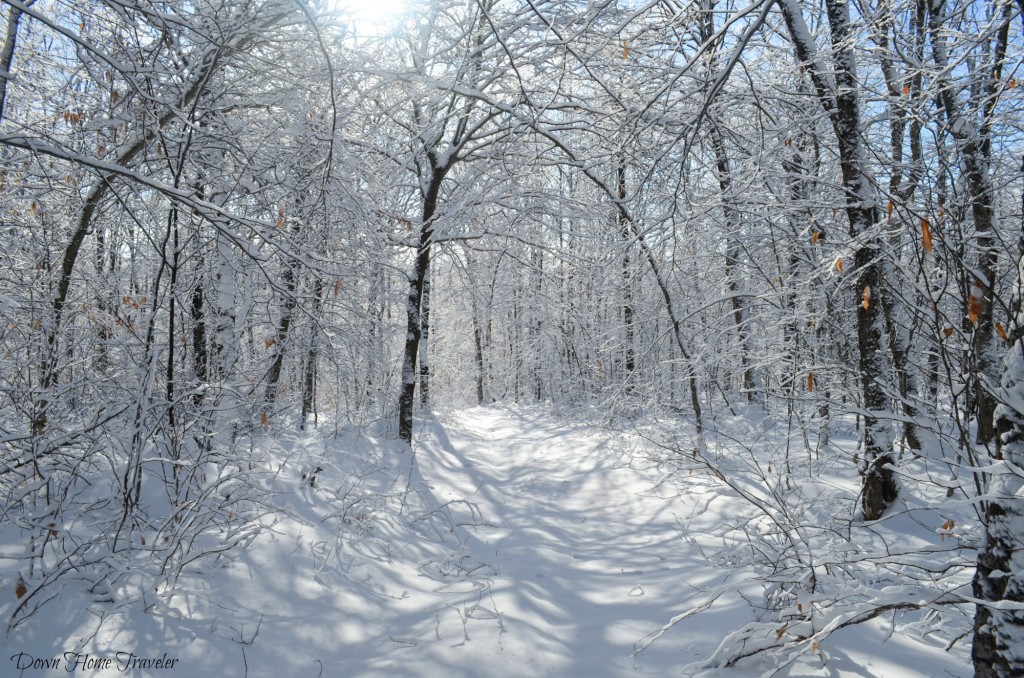 We left the truck and began walking on the trail thru the woods. The snow wasn't that deep, with a small ice crust sitting on top for the extra "crunch" sound with each step. Lucky enough, we didn't even need our snowshoes. We traveled on. As with every adventure with Green Mountain Man, I hear a "let's go this way" and off the trail we went. I immediately followed with a "we've done this before!". Our trip just got a little longer. Not much longer as we shortly found ourselves back on the trail.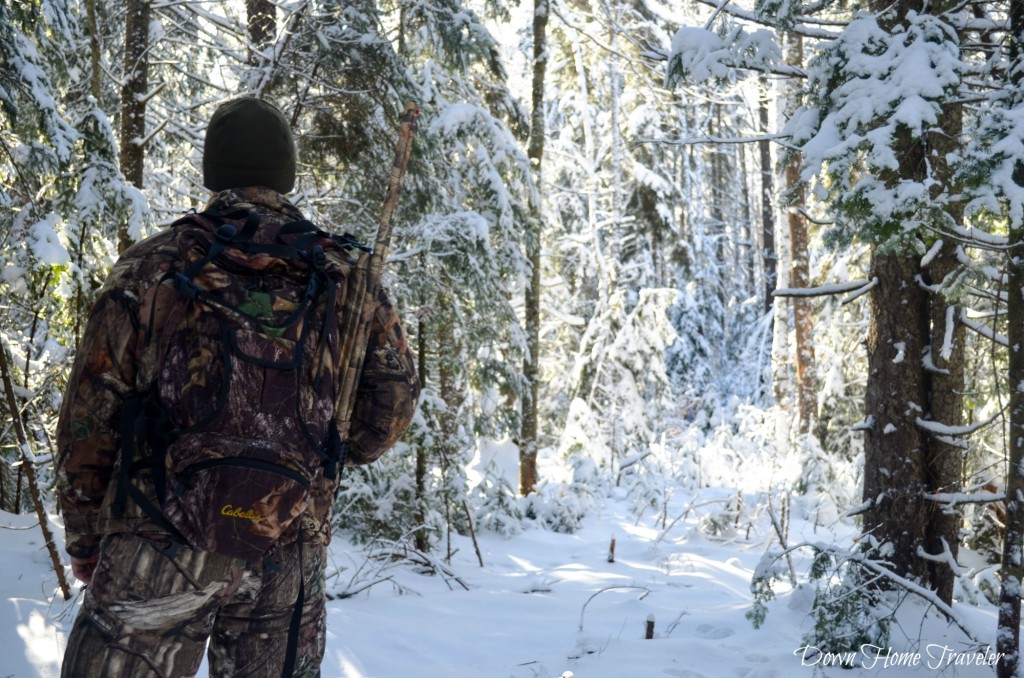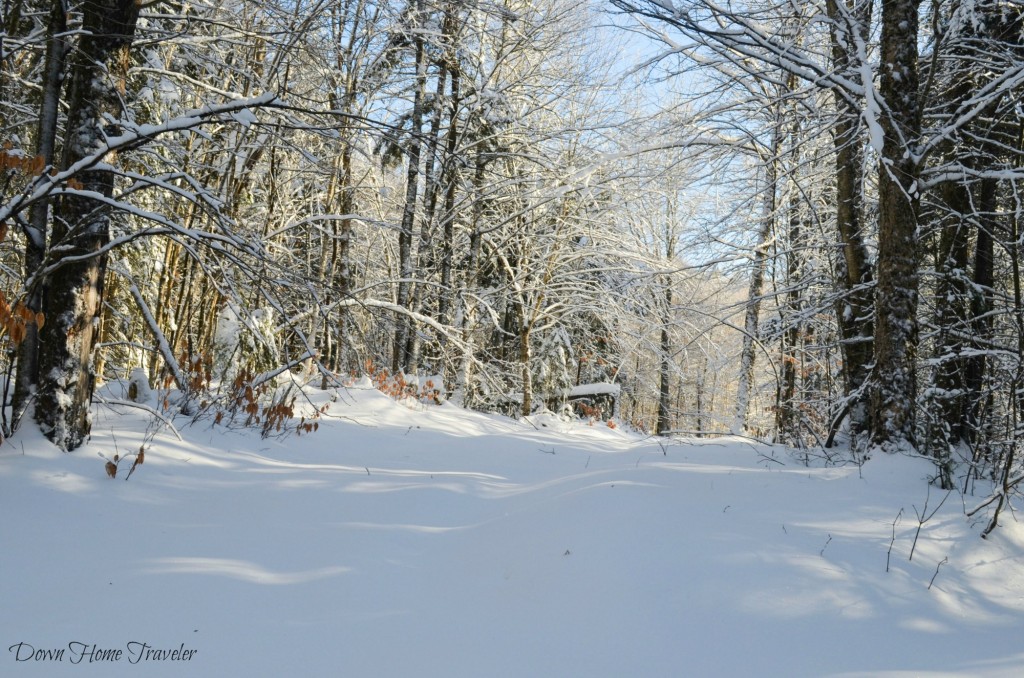 The walk led us thru the trees to a deer camp of a friend of my brothers. No running water. No electricity. No plumbing.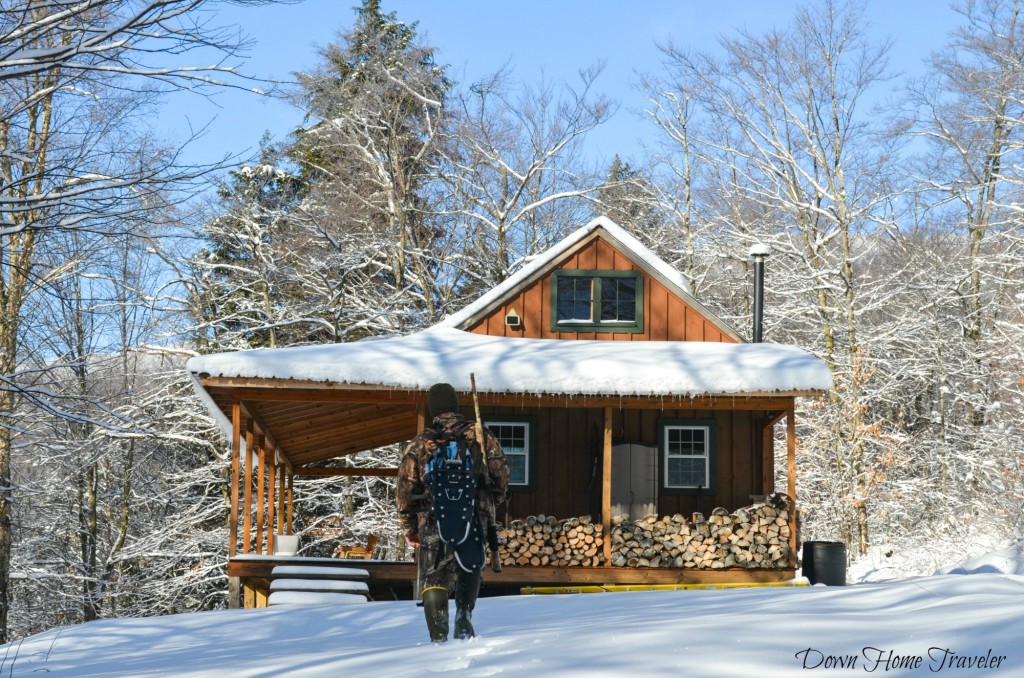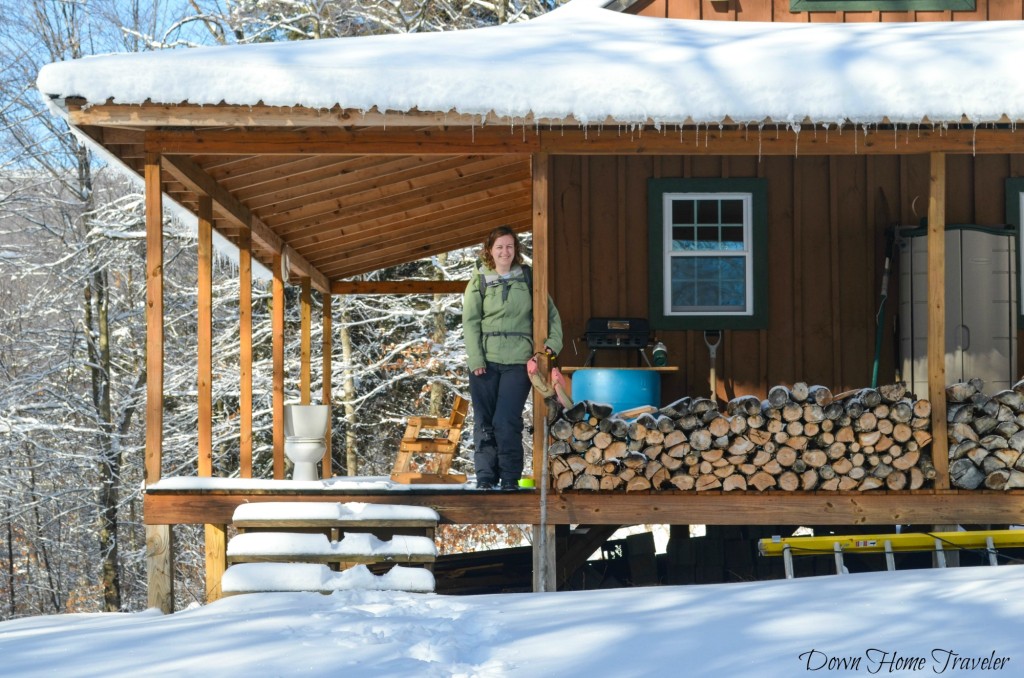 To my excitement, there happened to be a toilet just sitting on the front porch. Although my brother wasn't enthused (and it took some convincing), my favorite photo of the entire year was born!
After a short photo shoot, the hike continued a little farther up and then back to the truck where we parked. Mr. Green Mountain Man made sure we didn't go the most direct way, circling thru the trees and off the beaten path. (Perhaps we both have that in common, steering off the direct route, him in trees, myself on the roads.) He refused to take a picture of me on this throne previously so I had to settle for this log. He made it quite known that if I was to fall backwards, he was prompt and ready with the camera.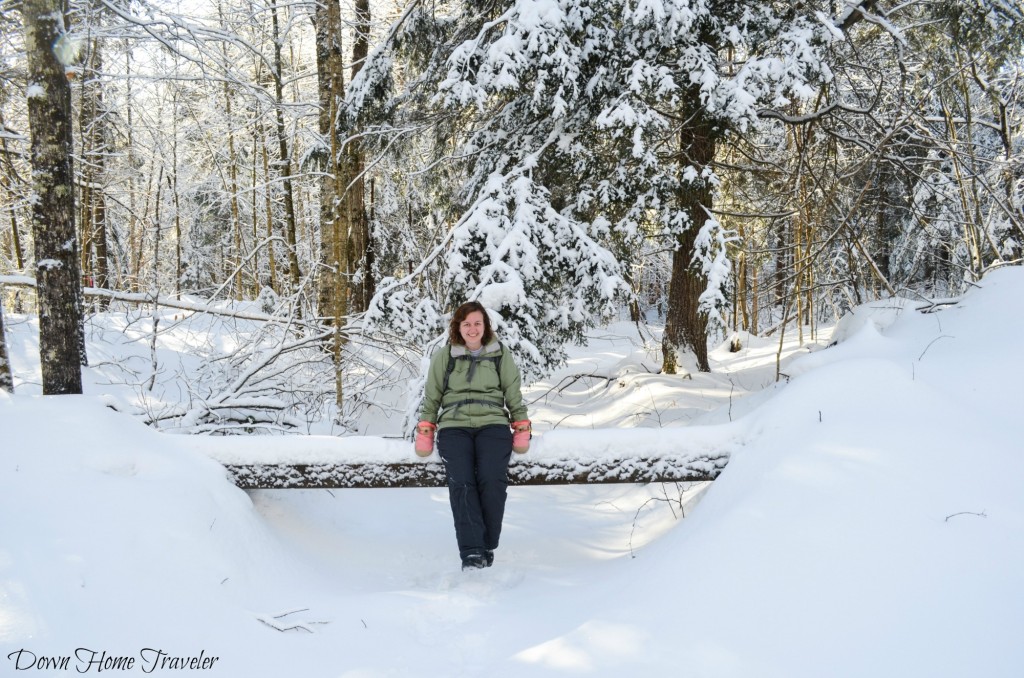 We made it back to the truck, a little exhausted but both glad we had that chance together. It was such a beautiful day, the weather in the 20's but with the snow, it was perfect. Our own snow globe!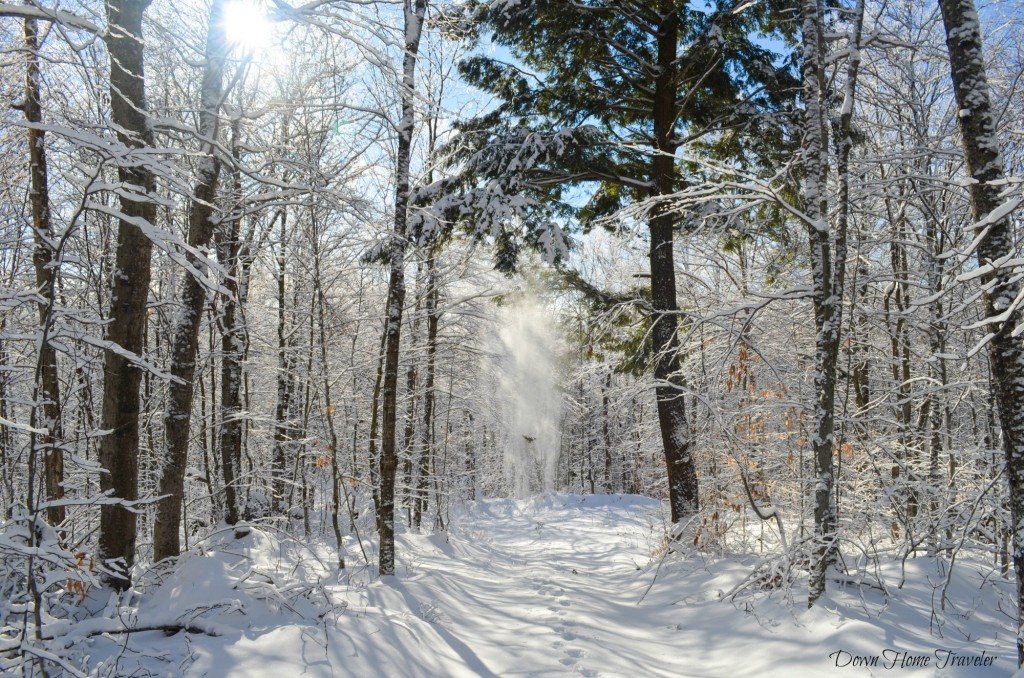 Thanks again Mr. Green Mountain Man! You are the best!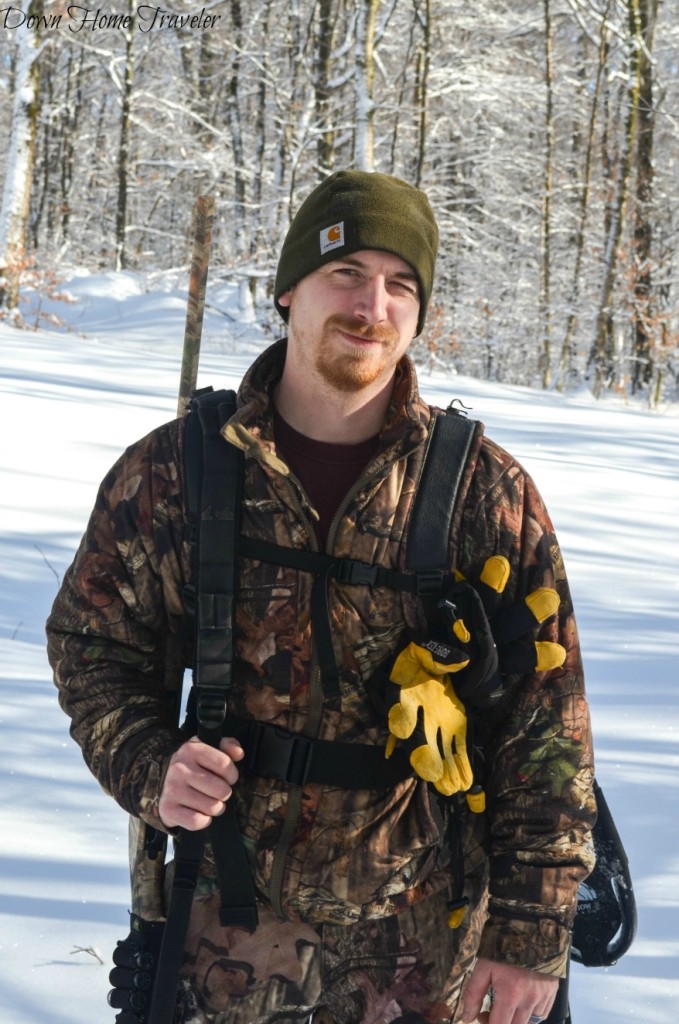 Now onto the next adventure, who knows what it will be!