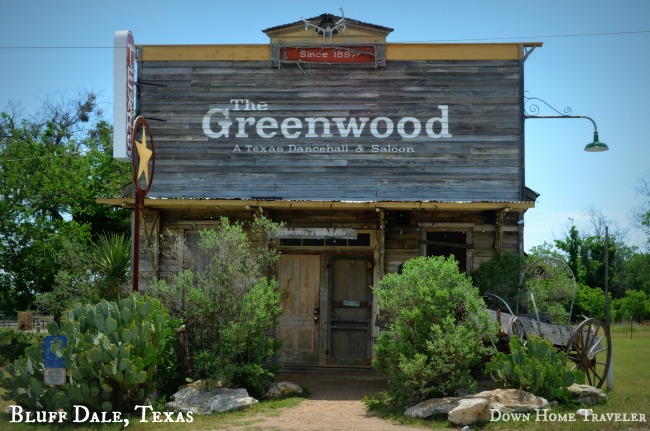 If you're looking for a good spot to check out on a weekend drive, day trip, Texas road trip – this is your town and this is your stop!
The other weekend, I was on my way to Hico, passing through Bluff Dale, Texas. A tiny town, so tiny that if you blink you could very well miss it. This tiny town holds GEMS! I was previously told that I would love The Greenwood. I was later told again about The Greenwood and a popular restaurant in town. Well, I just happened to be passing through and I slowed down just long enough to turn down a dead end street to find the gem of all gems!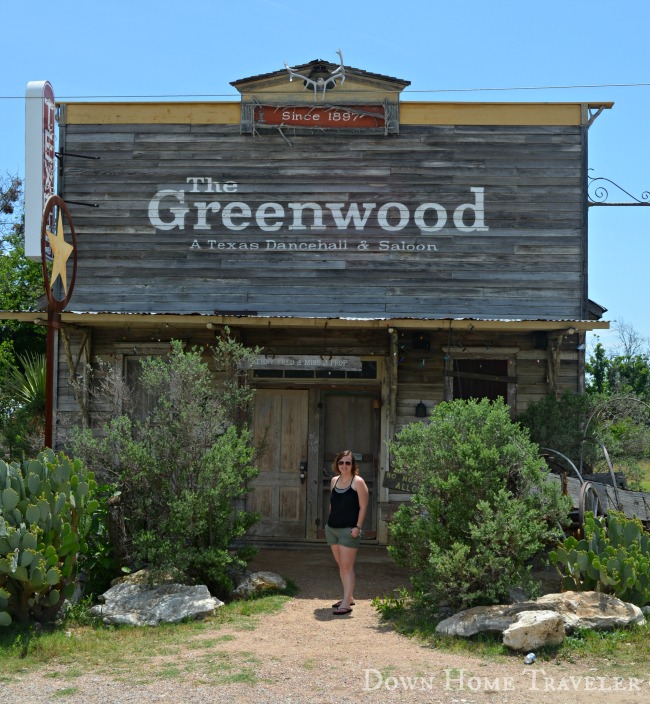 Dancehalls. I love them! Love really doesn't cut it. I don't think there's just one thing that I love, I love everything but most of all, it's the history that the walls hold. The people that have walked through the door, two-stepped across the old wooden floors, music that filled the air, along with laughter, banter and I'm sure there's been a few arguments along the way.
Really, I'm pretty sure the look on my face was priceless. I LOVE places like this. I'm like a kid in a candy store. Something new, never before seen. It's like walking into a different world. I just wanted to soak up everything in sight! Here, let me show you…
When you walk in, be ready!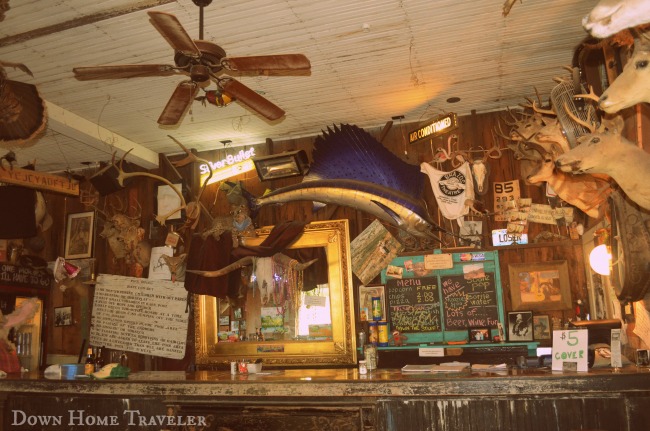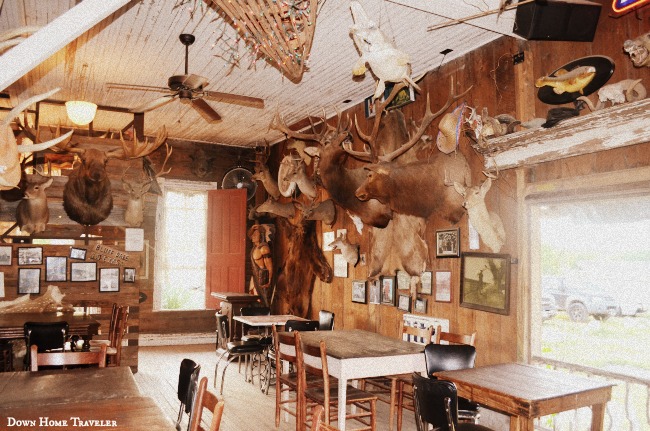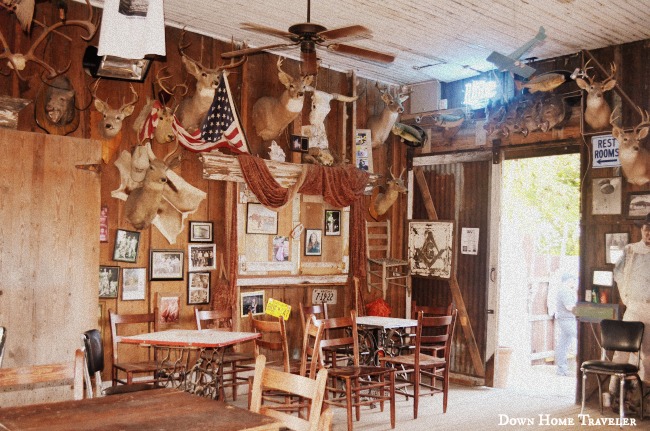 Honestly, I was pretty excited about the moose! It's not a typical Texas sight!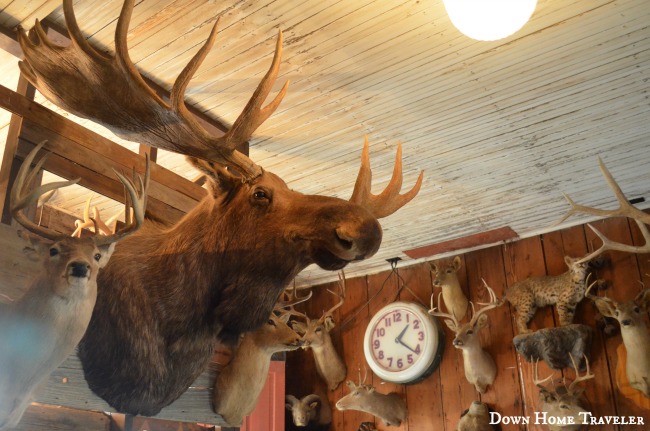 The Greenwood is the perfect place to grab a beer, sit back and just enjoy the Texas character. There's a lot on the walls and you never know who you'll meet sitting at the bar!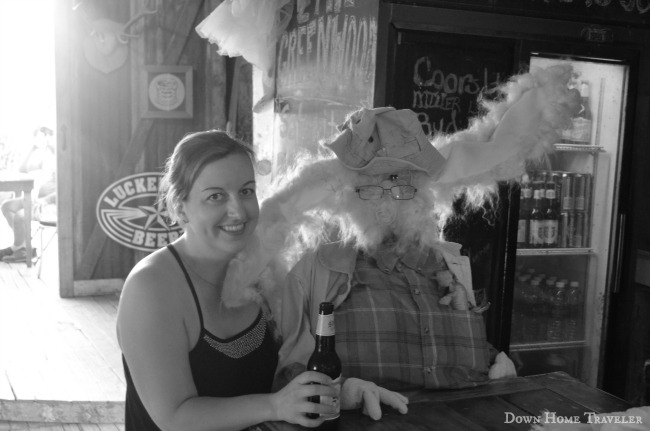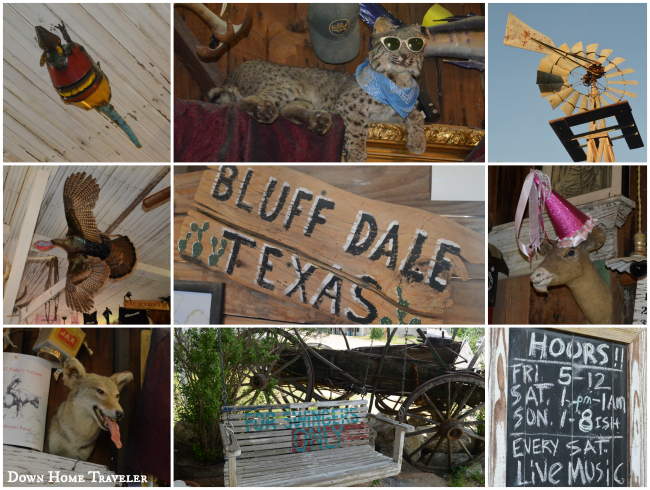 The inside is pretty amazing in itself but then there's the entire outdoor aspect. Take a gander!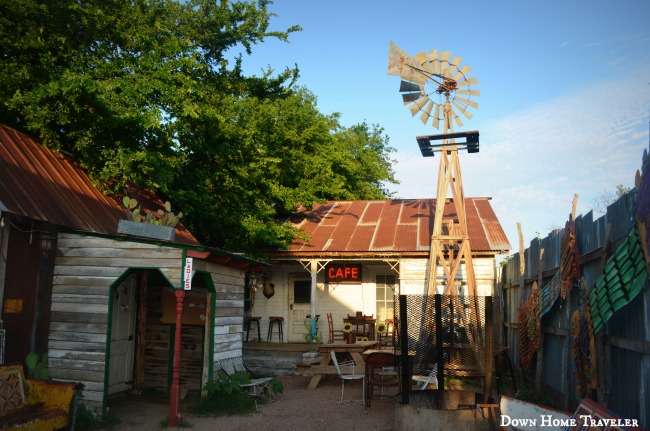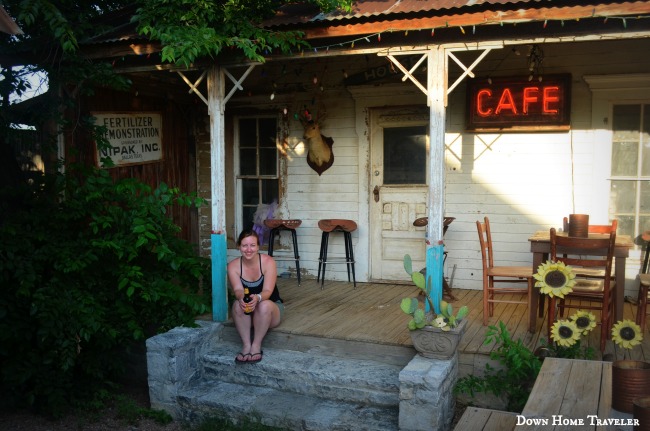 Now I know what you're saying, dancehall?! Where's the band. Well, they were setting up as I was heading out. There's room. Seriously, every town should have a watering hole such as this. Is this not the perfect spot to cool off on any afternoon?
A little bit Luckenbach, a little bit Gruene, a whole lotta Texas!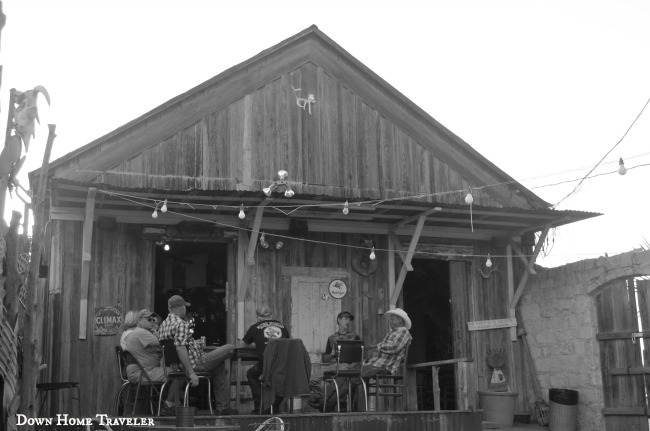 Until next time! I'll be back (with friends)!