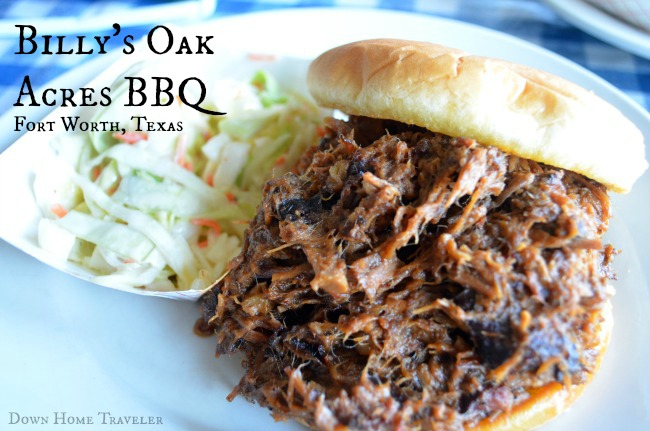 The number one item on the DFW Bucket List is the BBQ! There's no argument and I have the perfect spot for you!
February 2013 – I took a drive outside of Fort Worth and came across a building stating 'BBQ, Opening Soon'. The building itself was awesome however I was a little disappointed it wasn't yet open.
Fast forward to the end of 2013. One of my co-workers and I are chatting about a new BBQ place he came across that was phenomenal. The catch was, when he was describing it's location, I knew it had to be the place I previously came across. The rest, is history – I have found the best BBQ around!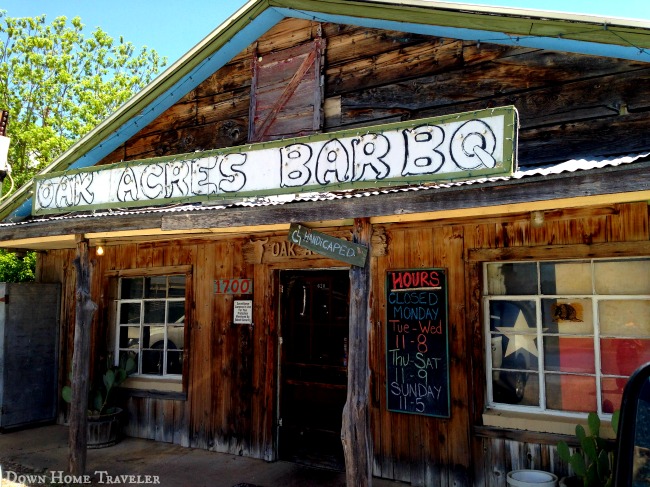 Billy's Oak Acres BBQ has everything you're looking for in Texas BBQ. The location and atmosphere screams Texas (and the Texas pride that comes with it) and the food is just phenomenal. Heck, I'm getting hungry as I'm writing this. More so, the owner is one of the nicest, most personable chefs that I've come across. I love being able to walk in, be greeted and know that I'm in a place where "everybody knows you're name". Ok – that was cheesy but you know what I mean.
In late April, I had Vermont friends come into town to visit. I took them to Dallas to eat the Pecan Lodge, as it's suppose to be "the best" and later took them to Billy's because they just had to have it. Billy's won them over.
The atmosphere is just incredible. Although, the restaurant is located right off Highway 820, you'll soon think you're in the middle of nowhere Texas. Across the street you'll see horses grazing in the pasture. Inside, you'll be surrounded by pure Texas decor. There's also a pool table, if you're looking to get some practice or need a release on your lunch break. Take a look – tin ceiling, a ton of art on the walls, large windows overlooking the back acreage. Just sit back, relax and be ready to fill your belly!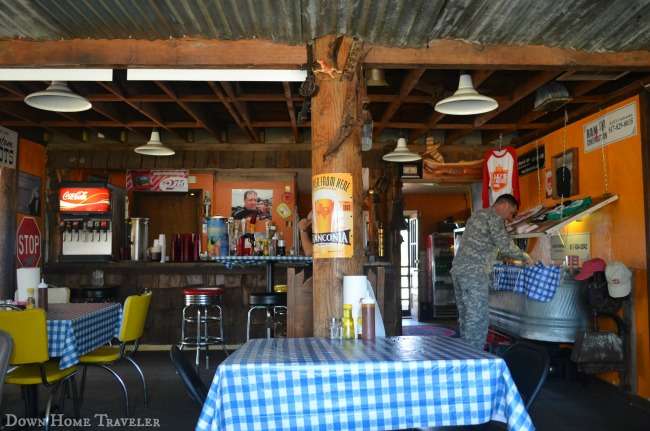 Perhaps this restaurant rings a bell? He's recently been on Spike TV's Hungry Investor. If you've seen the show, there's proof that he doesn't need to be told how to cook his meats. They're delicious, tender and perfectly cooked. My personal favorites are the chopped brisket and chicken fried steak.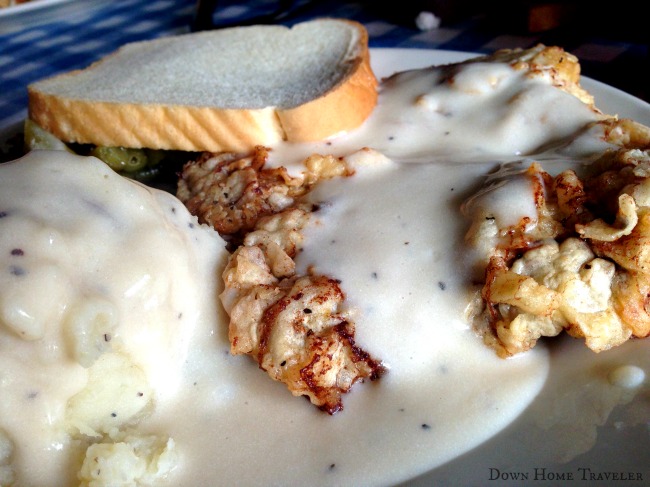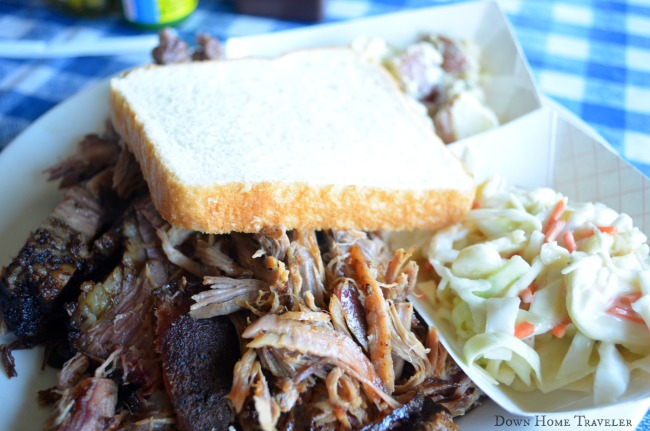 Be sure to leave room for dessert as the Pecan Cake will 'blow your mind' (as the waiter told me on my first visit).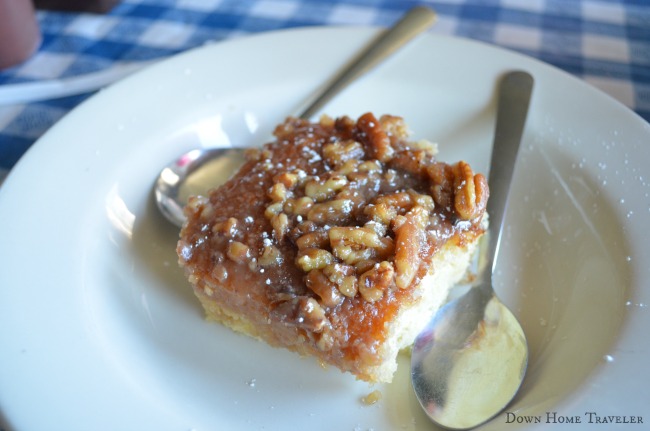 I've never heard a complaint, always tons of praise and I guarantee you'll think the same!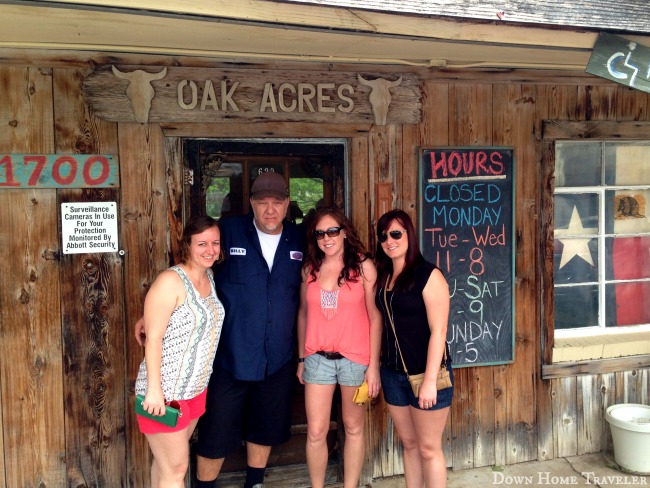 Thanks Billy (as always) from the three Vermonters! See you soon!
Billy's Oak Acres BBQ
1700 N Las Vegas Trail, Fort Worth, TX 76108
817-367-2200