It's been kind of quiet around here the past couple weeks. Between writers block, a hectic work schedule and doing what we all love to do around this time of year (our taxes), traveling and checking out events had been pushed aside. With all of that out-of-the-way, it's time to get back to the FUN!
How to cure writers block – take a trip! Texas has a little bit of everything and I'm now convinced that there's nothing that we can't find in this state, including a little bit of Paris. Situated just northeast of Dallas, lies the town of Paris, complete with the town square, a cafe and the Eiffel Tower of Texas.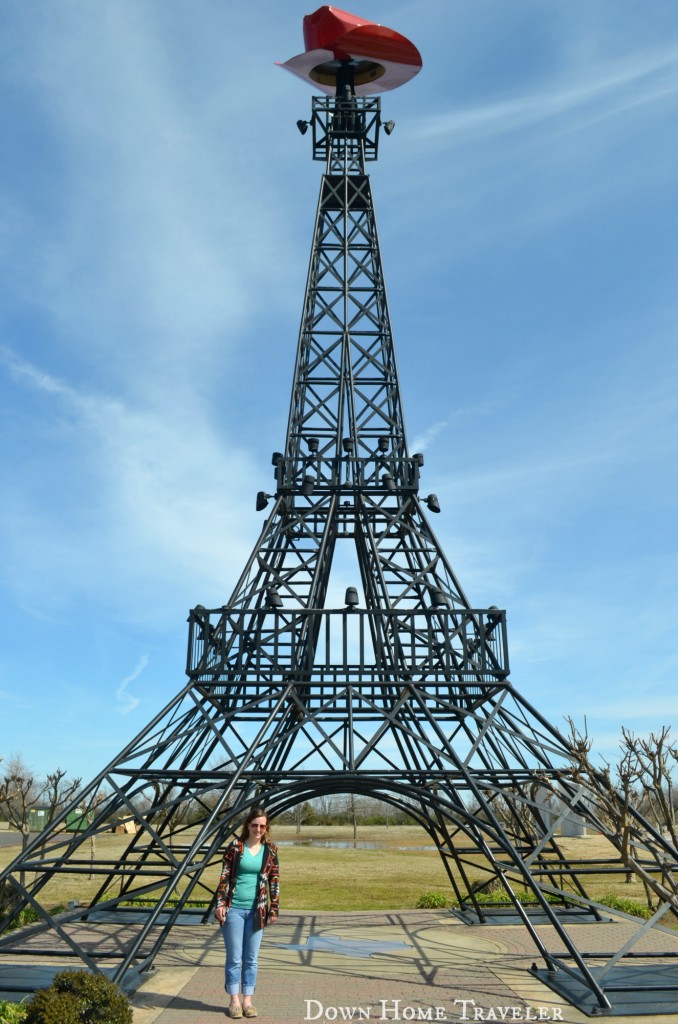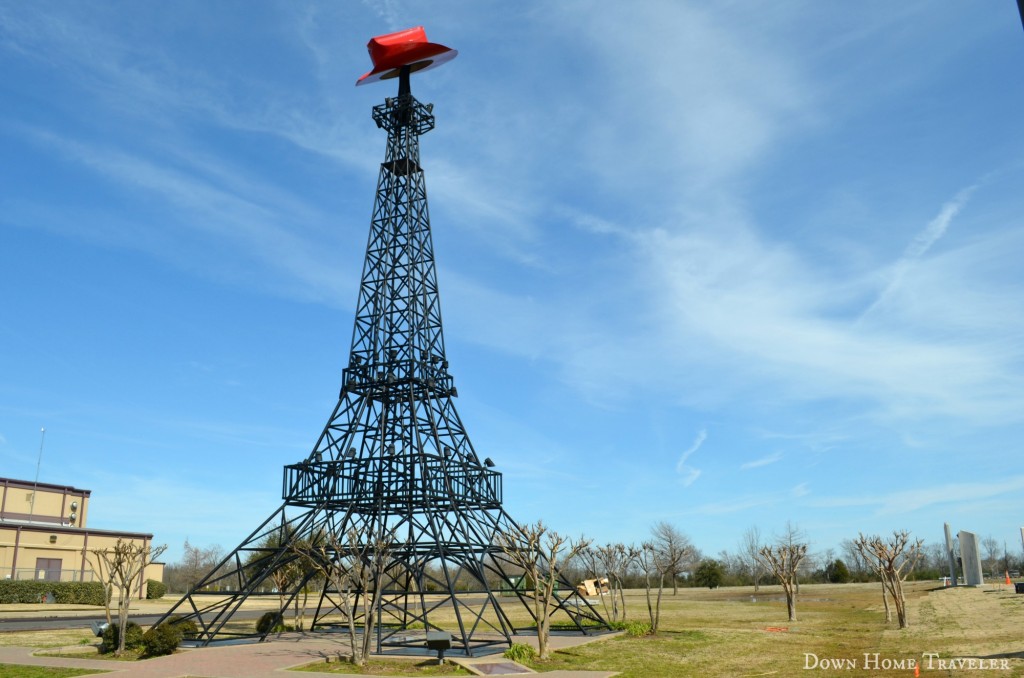 Complete with a cowboy hat, the tower is easy to find. Just outside of town at the Love Civic Center stop by to grab a photo or two. You can't miss it. A trip to Paris isn't as far as you think!
Texas Eiffel Tower
Love Civic Center
2025 South Collegiate Drive
Paris, Texas 75469
Free