I hope everyone had a great Father's Day weekend! This past weekend we headed out to Abilene, Texas to spend time with Spencer's family and it was incredible. We beat the heat with some relaxing pool time, enjoyed family time with his parents, brother and his girlfriend, played a round of golf where I particularly enjoyed driving the cart and learned that my time at Top Golf has paid off a little bit!
Saturday evening, we drove just outside of town to a ranch and as usual, I was in PURE HEAVEN! When anyone thinks of Texas, longhorns are one of the first things that come to mind. I don't think that I've ever really been close to an entire herd of them, let alone be able to feed them! Spencer wasn't kidding when he told the owner I could stay out there all day and was loving every single second. I was – it was paradise! They are so lucky to own this property and these gorgeous animals and you can really tell they love the treasure they have been given. The land has been in their family since 1903 and they're bringing it back to life. These animals are so incredibly beautiful. Not only did we get to pet four horses, there were two buffalo (Gironimo and Buffy) and between 25-30 longhorn including newborn calves. Ah! Let me just share some pictures and let you see for yourself (although pictures do no justice to how beautiful it was as the sun started to go down). I guess it's true what they say, an Abilene sunset must be on the bucket list when in Texas as well!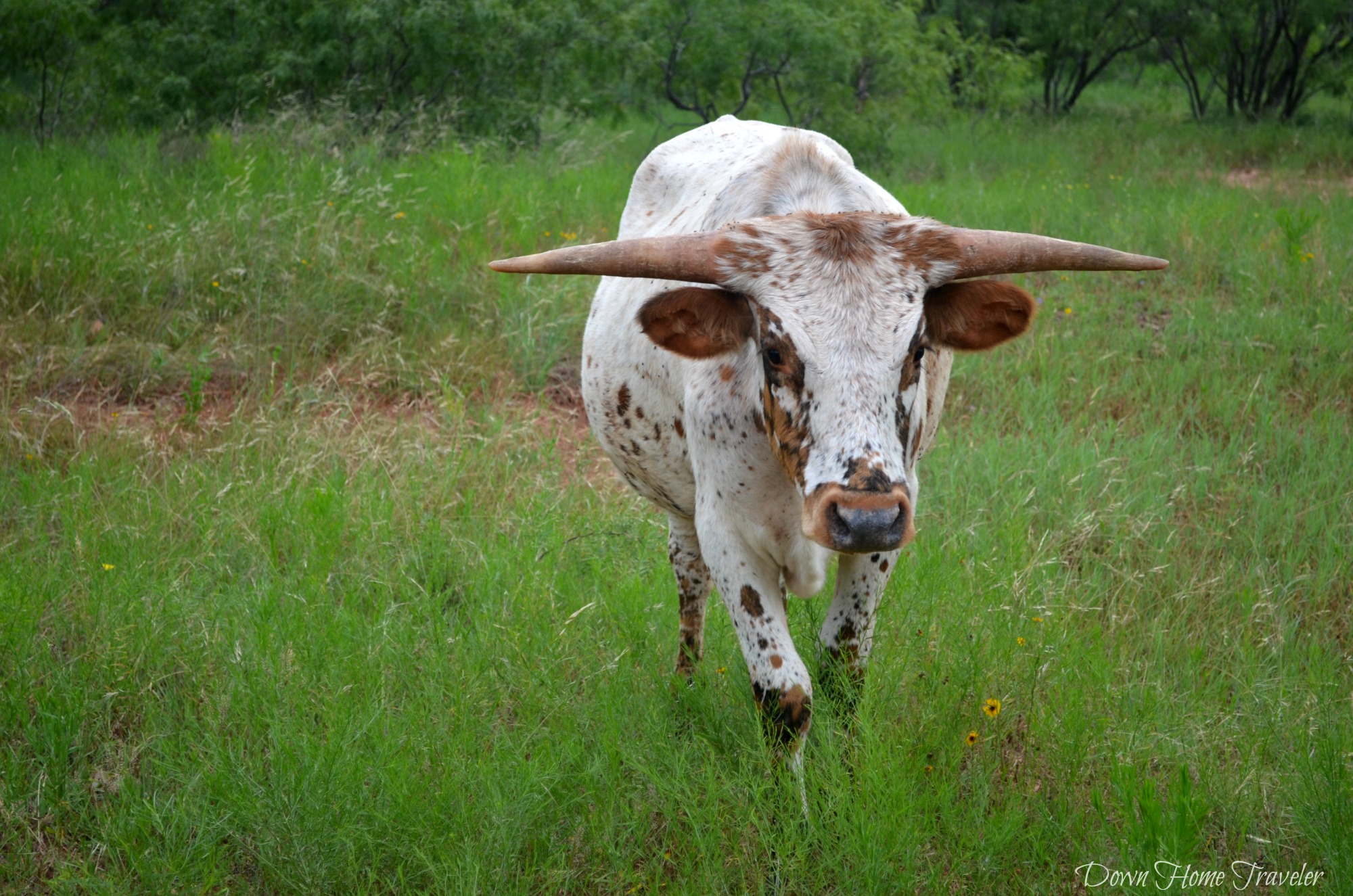 This little fella is a little over a year old. She's well on her way to growing the iconic horns. She's a beaut!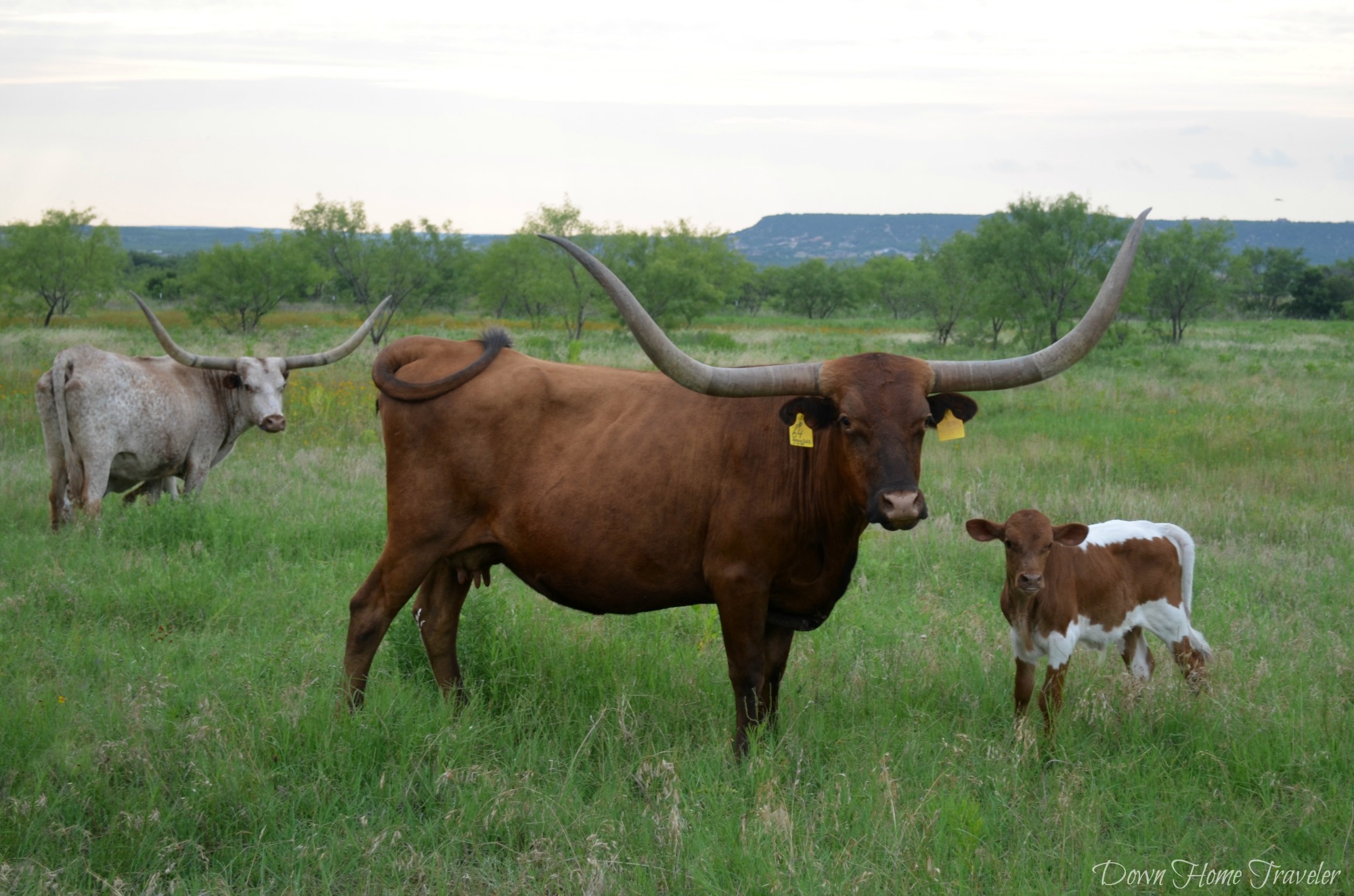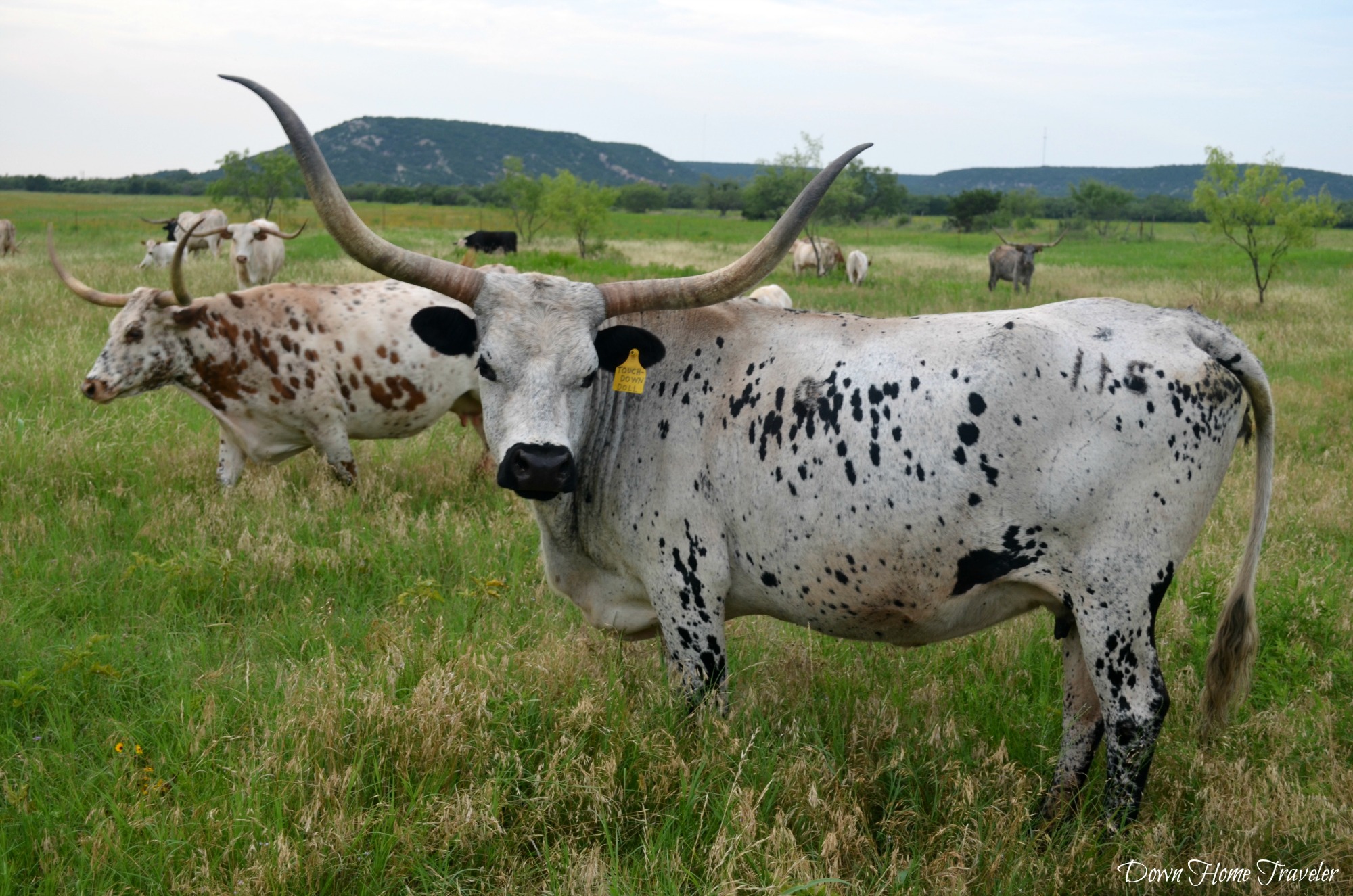 Meet Touchdown! She likes to come up and say hello (to everyone)!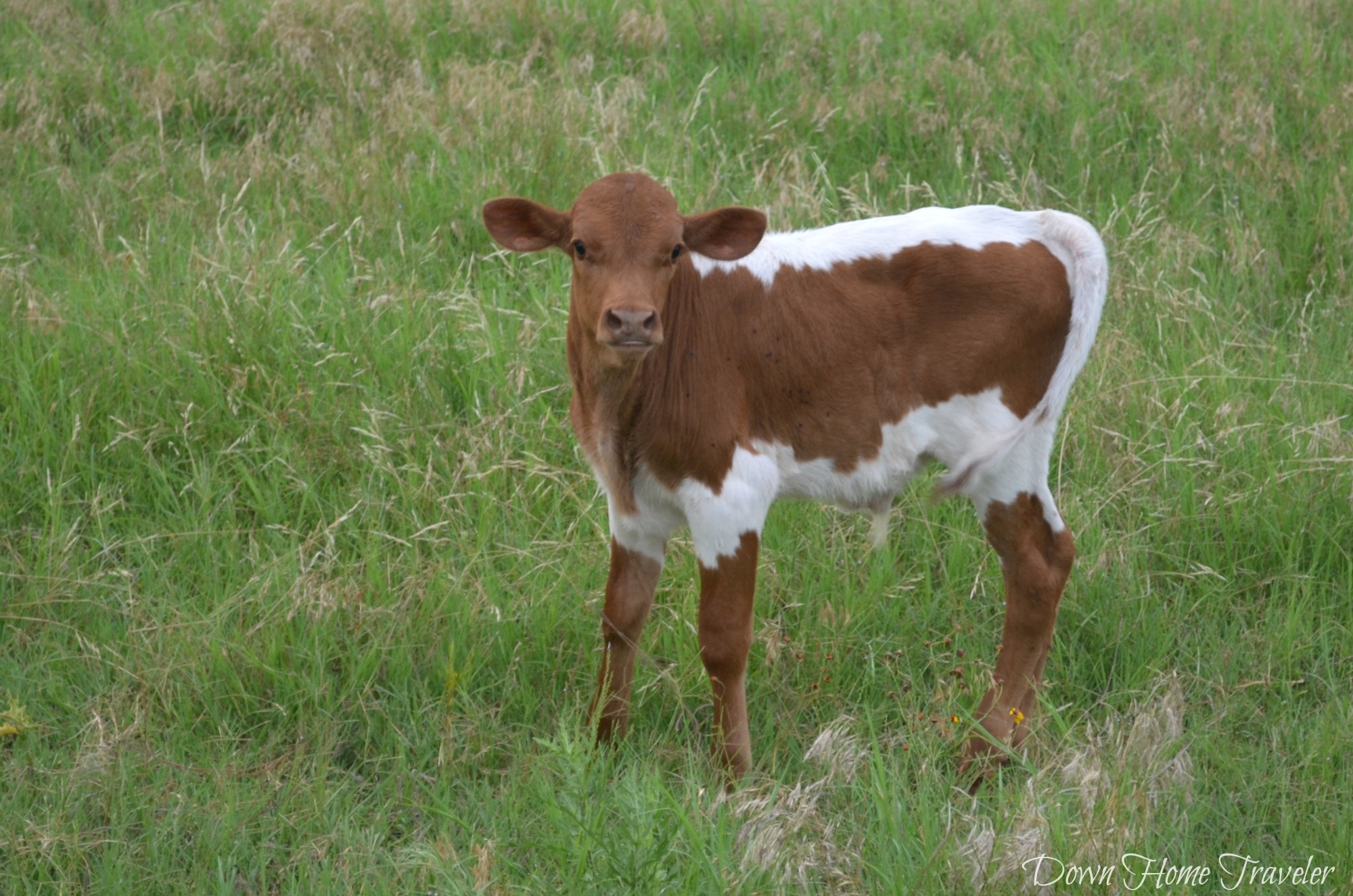 One of the newest (and let's be honest – the cutest) little calves on the property. I absolutely love his color and wish I could take him home. Why can't they stay small like this so I can?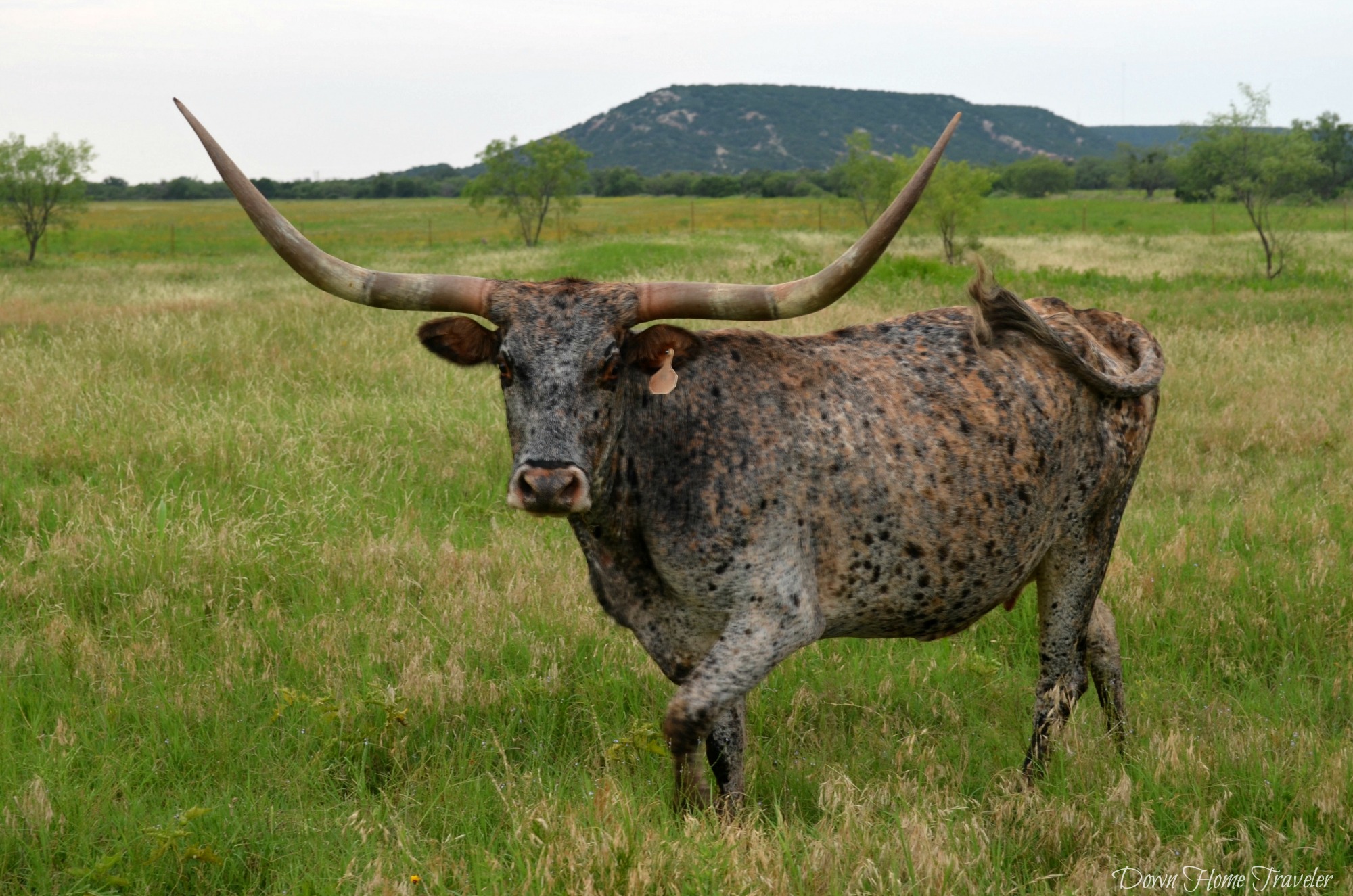 I can't get over the color of this longhorn! Beautiful! It even carries into his horns.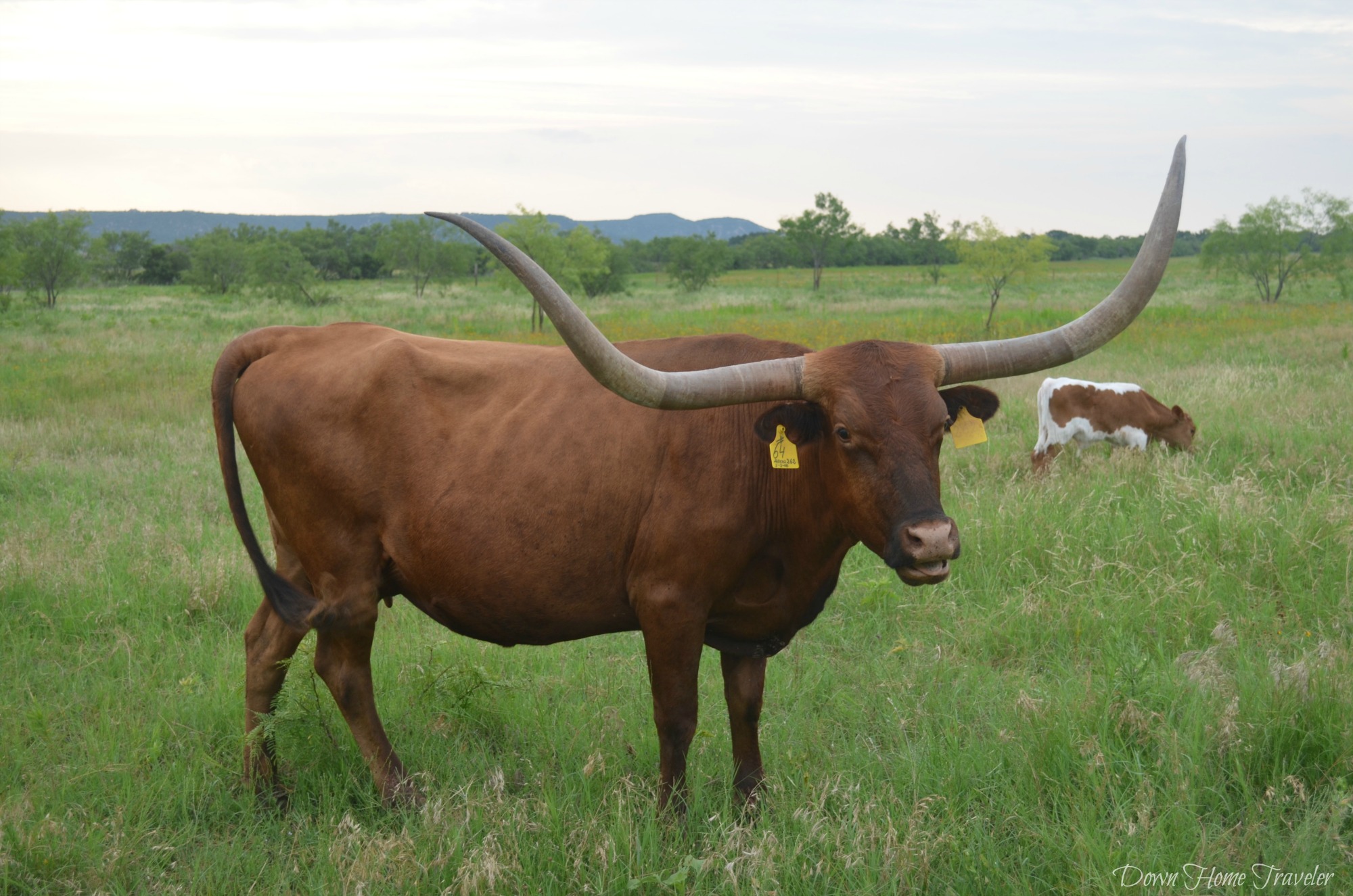 We learned so much about longhorns during out short visit. One of the things that owners (and buyers) look for is how the horns curve. It's usually personal preference but typically the wider the horn, the more valuable.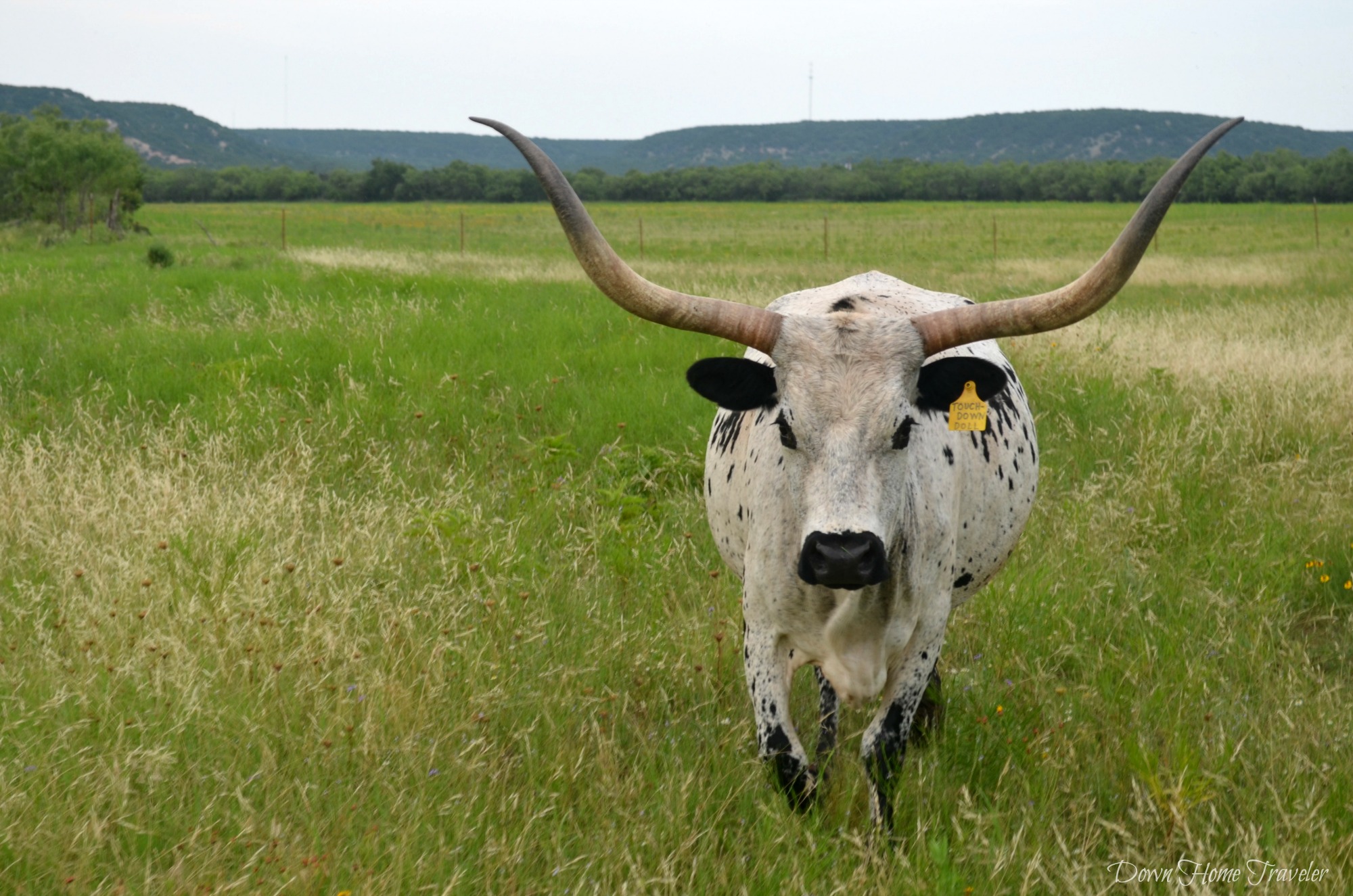 If I remember correctly, 90% of the growth of the horns takes place during the first 12 years of their lives.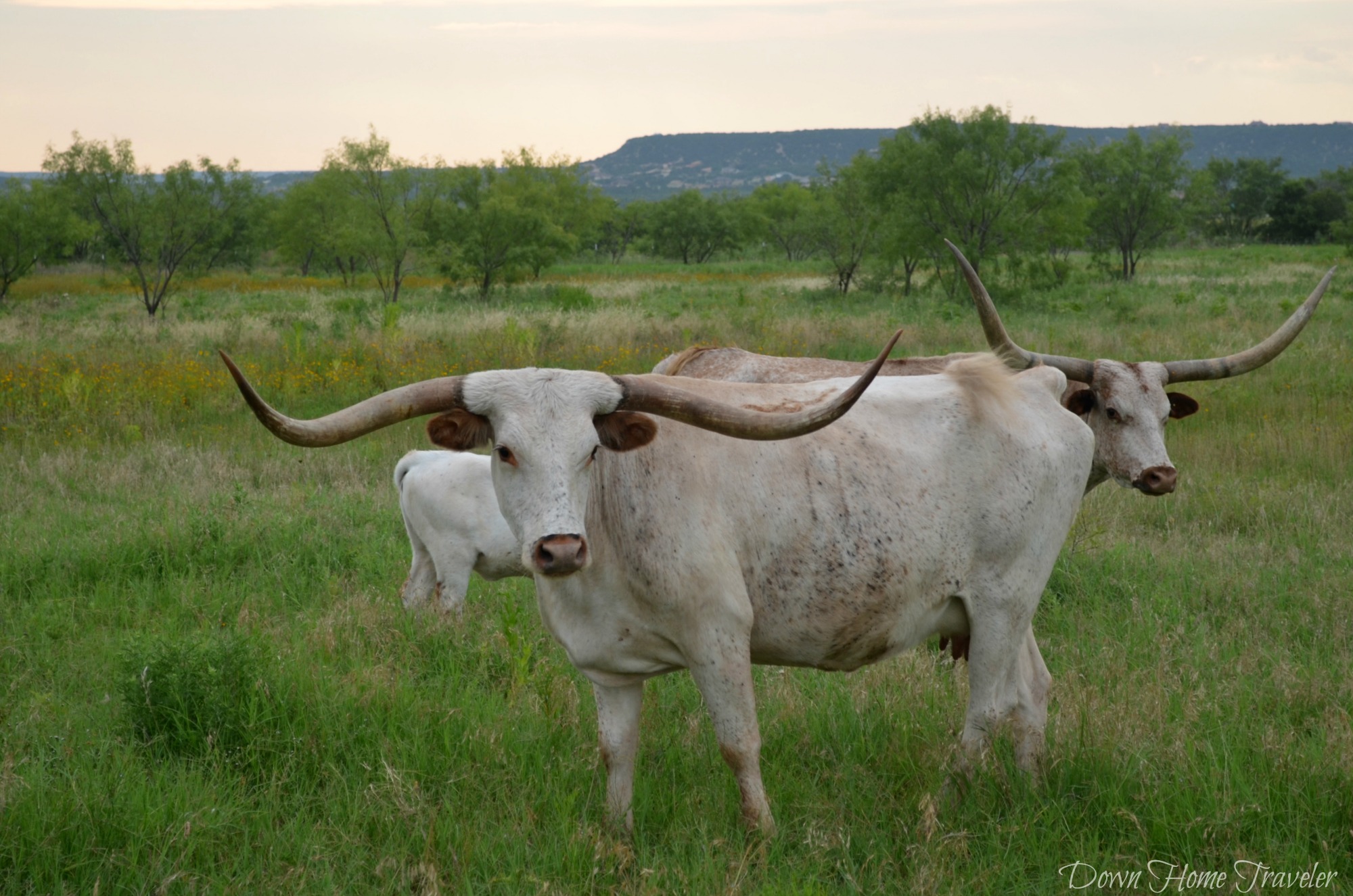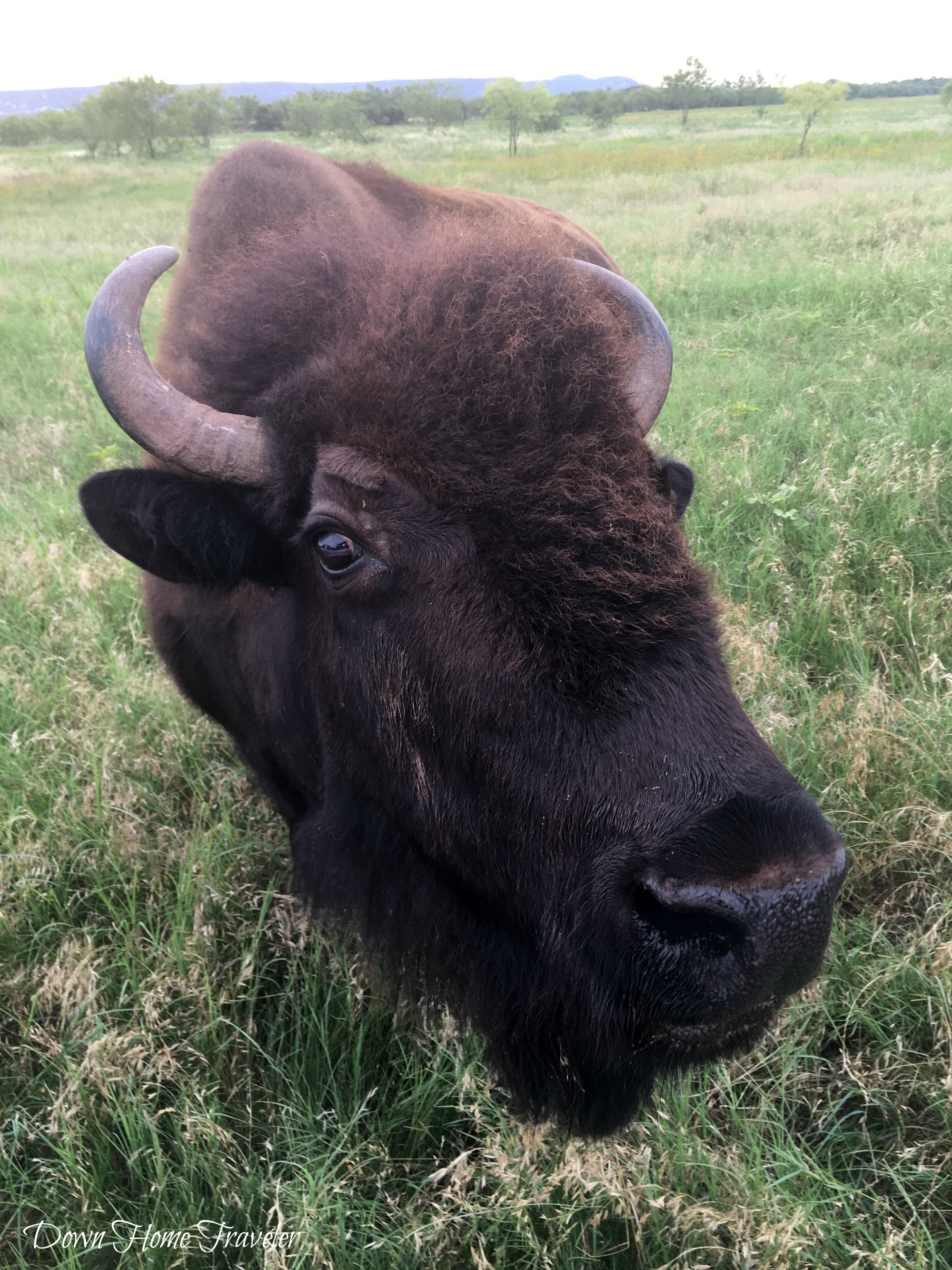 I really want to go through and caption each photo – what do you think they're thinking?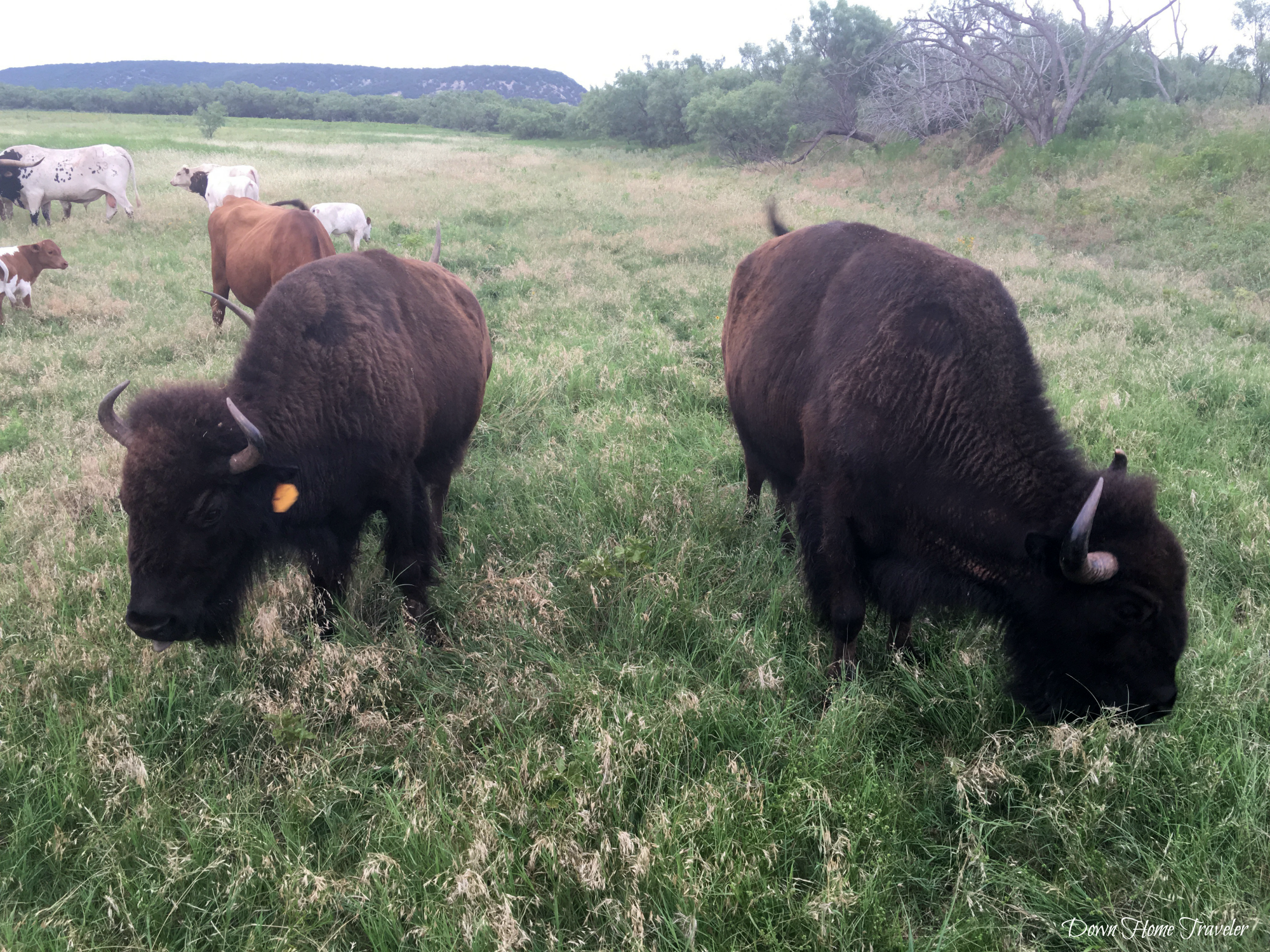 There were two buffalo on the property, Buffy (left) and Gironimo (right). These guys are in charge around here or at least Gironimo is. Basically, they keep the cattle in check, even the big ole bull! Buffalo can live to be over 30 years old. To give a little bit of perspective, Gironimo is only five years old and still has a ton of growing to do.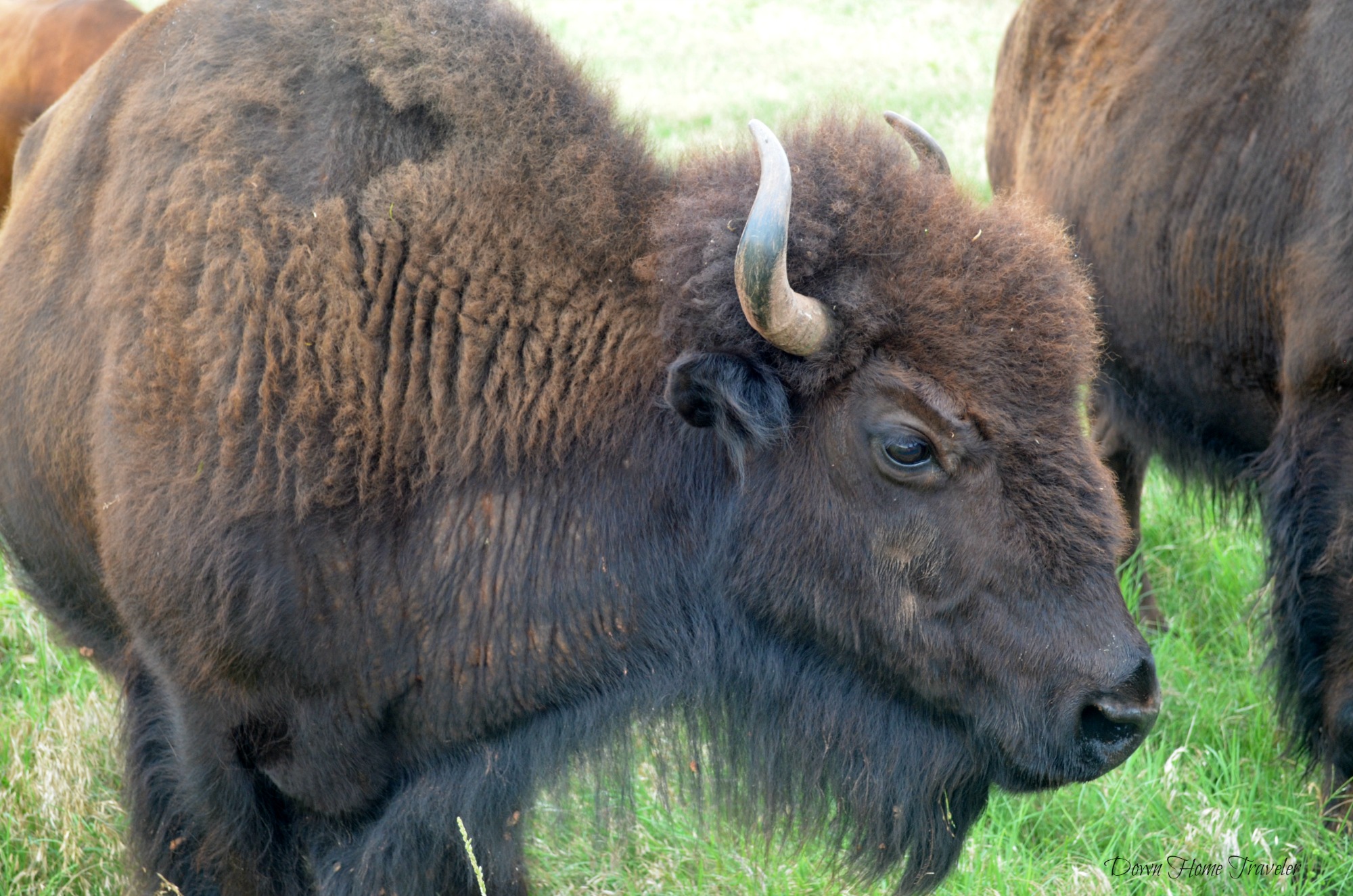 Beautiful. I can only imagine what it would've been like to see hundreds of these together hundreds of years ago.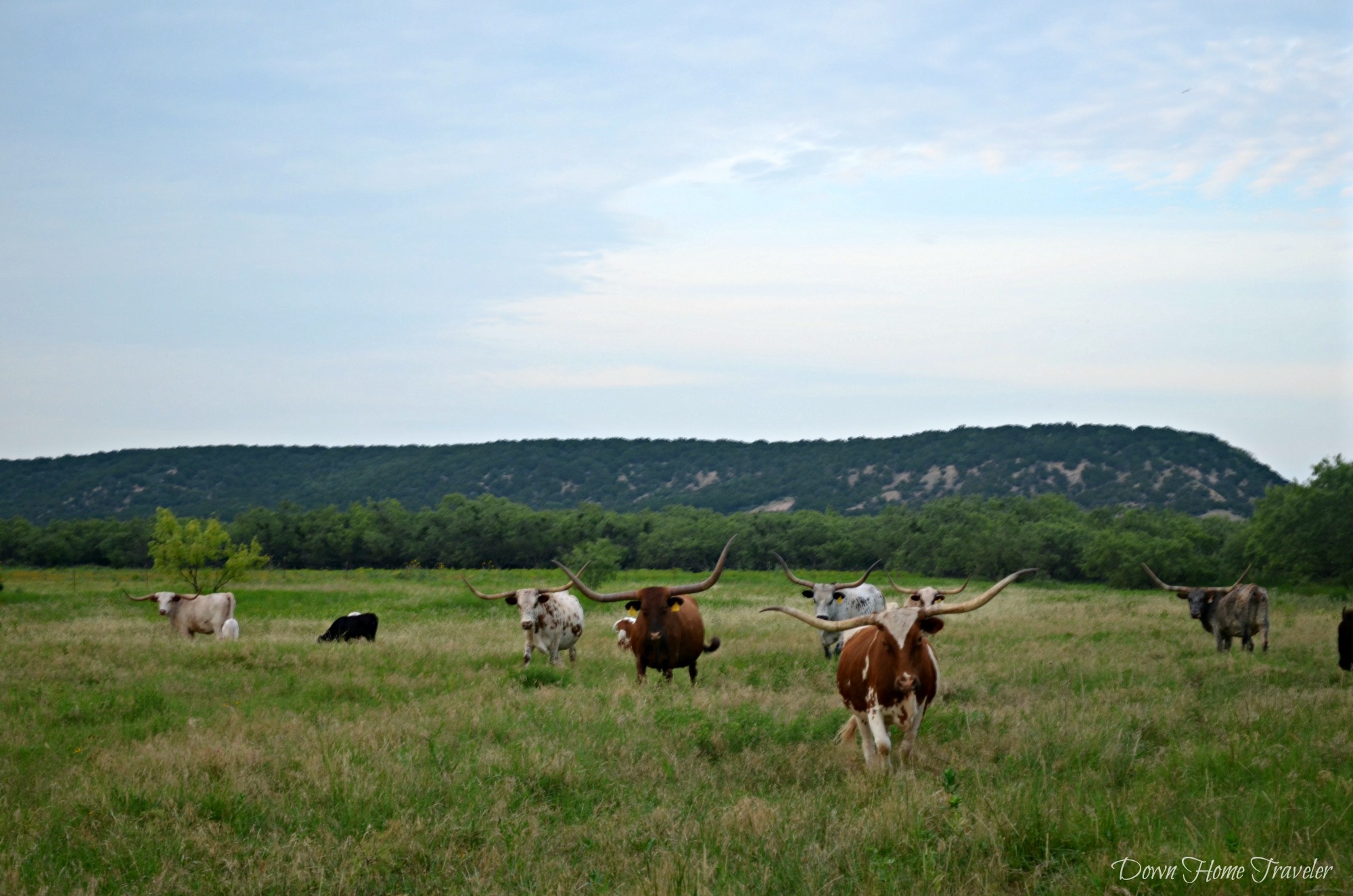 "Don't go!"
This was honestly the cherry on top of an incredible weekend. I hope you love these photos as much as I enjoyed taking them. They each look like they're thinking something, maybe along the lines of "make sure you get my good side" or "If I let her take my photo, I bet she'll give me a treat!". Someday, hopefully we make our way about out there and ride a couple of the horses and get to be cowboys and cowgirls for a day. A girl can dream right?